Tests to be carried out at "blue water" schools
4 July 2019, 14:40 | Updated: 4 July 2019, 14:42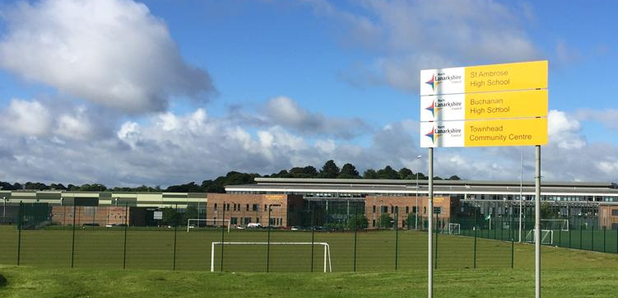 Water and soil testing is to be carried out to address health and safety concerns at a school campus.
Scottish Water will carry out tests at the St Ambrose and Buchanan High School campus in Coatbridge, North Lanarkshire, as part of a Scottish Government-ordered review.
Parents have spoken of blue water coming from taps at the schools, built on a former landfill site, and have expressed fears of a link to illness among staff and pupils.
The Scottish Government said soil will also be tested, along with the integrity of the methane membrane installed as a safety measure when the campus was built.
Results of the tests will be published as part of a report due to be published ahead of the schools reopening on August 12.
The independent review is examining health concerns, including possible exposure to unspecified chemicals in the water resulting from previous land use at the site, and any link to developing cancer.
A team appointed by Deputy First Minister John Swinney has previously met officials at North Lanarkshire Council and NHS Lanarkshire, along with parents, pupils, staff and unions.
Chris Keates, general secretary of the NASUWT union, said: "The NASUWT has consistently called for a full site survey as the only way to get a true and comprehensive picture of the site and to identify whether there are any potential hazards which could affect the health and safety of staff and pupils.
"The announcement of these tests will no doubt be welcomed by all staff, pupils and parents at the school, who have been experiencing deep stress and uncertainty about their welfare.
"The NASUWT looks forward to receiving the results of these tests as swiftly as possible and will consider the findings in consultation with members."