Furious Corrie fans to boycott soap after Sally Metcalfe's shocking trial verdict
27 November 2018, 07:44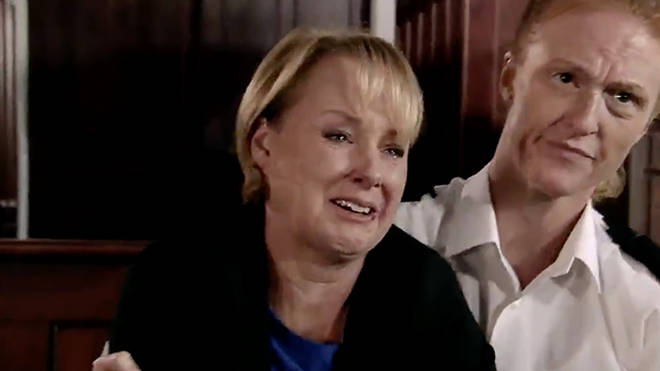 Corrie fans have threatened to boycott the soap after Sally Metcalfe was found guilty of fraud, money laundering and bribery during a tense episode on Monday night.
Coronation Street fans were left fuming at the injustice as the former mayor of Wetherfield was sentenced to time in prison, having been tricked into handing a council grant over to conman Duncan Radfield in the summer, who claimed he was running a charity.
Despite Sally's innocence, the powers that be condemned her actions - much to the shock of viewers.
Sally, who is played by Sally Dynevor, was heard crying out 'I didn't do it' after husband Tim and daughter Sophie watched on in tears.
READ MORE: Corrie's Kym Marsh excited to become a grandmother at aged 42
She begged during the trial: "'I have never stolen any money. I have never had an affair. I love my husband. I would never cheat on him. He is everything to me!"
And it was all too much for fans, who branded the soap evil and outrageous as they vented on social media.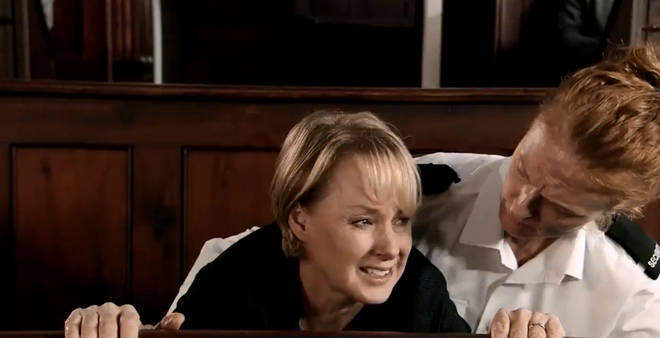 #Corrie The Sally guilty storyline is so horrible, that I am boycotting Coronation Street until Sally is released!

Great story writing by the scrip writers, but sick and twisted story lines in the name of drama! #sadTV

— Magic Mikey (@mike50004) November 26, 2018
I know it's just a soap and I shouldn't get so annoyed but this Sally storyline in Corrie is just ridiculous and is actually making me so mad. Just set her free it's a joke!! #freesally #corrie

— Lauren Hughes (@LaurenHughes07) November 26, 2018
Long standing fans of Corrie have likened the recent storyline to the unfair trial of Deirdre Barlow, which lead to her false imprisonment - as well as the historic 'Free the Weatherfield One' campaign of the 1990s.
Whilst the length of her stint behind bars has yet to be confirmed by soap bosses, The Sun recently revealed that Sally's situation goes from bad to worse as her husband Tim is forced to sell their house to pay back the £40,000 stolen by Duncan.
A source told The Sun Online: "Sally's barely coping behind bars as it is and the thought of going home is the only thing that's keeping her going."Losing her house and her beloved kitchen will be a blow she will struggle to cope with as she's left to rot in prison."
Coronation Street continues on ITV1 tomorrow at 7.30pm.