Jake Wood to take a break from Eastenders early next year
26 September 2018, 14:09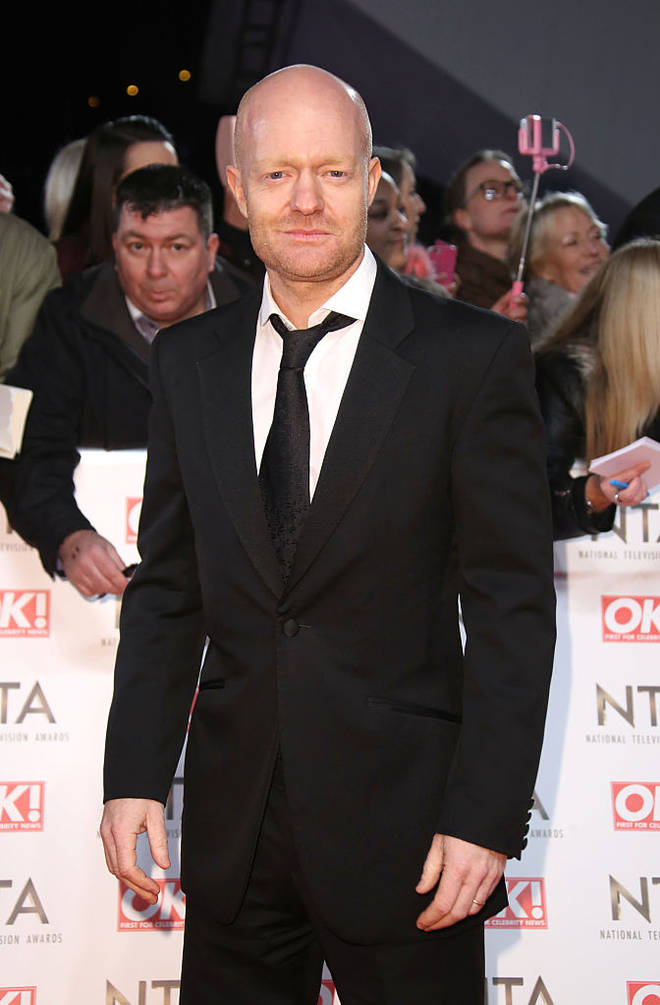 Jake Wood, who plays fan favourite Max Branning, will be disappearing from screens early next year while he goes on tour.
Jake Wood is to take a "short" break from 'EastEnders for two months when he leaves Walford behind to go on tour.
The 46-year-old actor, who plays Max Branning in the long-running soap, will depart Albert Square early next year when he heads off for a live tour with his boxing podcast 'Pound for Pound', which he hosts alongside former pro boxer Spencer Oliver.
An 'EastEnders' spokesperson told BANG Showbiz: "Jake will take some time off early next year, but he will return to filming after a short time away."
Jake took to Twitter to announce the tour, which will take place in January and February next year with the pair set to discuss their opinions on the latest boxing matches and joined by numerous special guests.
He wrote: "Buzzing for this, gonna be so much fun. Can't wait to get out on the road with @PoundPodcast @SpencerOliver (sic)"
The tour is scheduled to run for 14 dates, beginning at Old Town Hall in High Wycombe on January 19, and it will come to a close at London's York Hall on February 22.
Jake's absence might not go down well with fans, as his character Max is currently involved in a big storyline with Rainie Branning, played baby Tanya Franks.
Fans have been gripped by the plot which saw the two characters tie the knot after Max agreed to pay the recovering drug addict to marry him, in order to get custody of his granddaughter, Abi.
However, things are set to take a turn for the worst after Rainie cheated on Max with his brother Jack Branning (Scott Maslen) earlier this month.
Former 'Strictly Come Dancing' contestant Jake recently admitted he would quit 'EastEnders' if he didn't feel he could give 100 per cent to the show.
He said: "That's why I've been there 12 years - they always give me great stuff to do."No [I don't get bored]. I never know what he's going to do next. I'm just as interested and intrigued - he is a great character isn't he?
"My approach is you just have to keep the intensity of the work going. You can't take your foot off the pedal.
"It's easy to get complacent - not just there but in any area.
"Unless I know that I can give it 100 per cent and I'm full in then I'd rather not be there."
This isn't the first time Jake has taken a break from 'EastEnders' as he took a four-month break from the show in 2011, and was away from Albert Square for a year in 2015 when Max was wrongly sent to prison for the murder of Lucy Beale.