Birmingham Woman Supports Calls For Changes To Laws Around Catfishing
3 April 2019, 07:31 | Updated: 3 April 2019, 08:38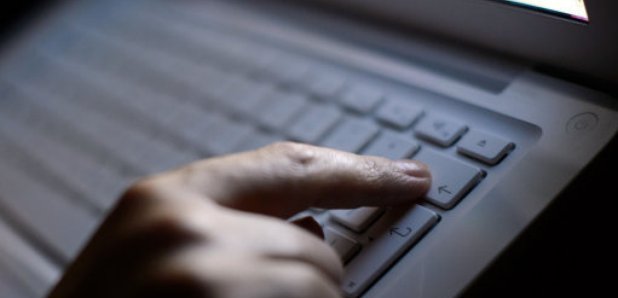 Campaigners are calling for tougher legislation to deal with the action of so-called catfishing.
The practice which involves the theft of someone's identity in order to ensnare an individual into a relationship is said to be prolific online.
The issue is said to be incredibly complex with technicalities surrounding each individual case proving to be a stumbling block for victims wanting to get their stories heard.
As part of a Heart News investigation we've learnt that 19 police forces in Great Britain dealt with more than 150 cases of catfishing between October 2015 and October 2018.
Hannah Uglow from the Kent Law Clinic is working on new and wider legislation - which will look at making things safer for people online. She told Heart the nature of the harm catfishing causes is "under appreciated".
"We just haven't caught up with the nature of that harm because we are new to the technology and we don't appreciate how it traumatises and affects people.
"We're not talking about individual responsibility - it's also about corporate responsibility of the individual platforms and the way in which they assist - or don't assist - people with complaints.
"It's an enormous undertaking that the government has to do.
Anna Rowe quit her job after being one of 14 women targeted by the same man. She's now working with Hannah to campaign for a change in the law.
She told me - the emotional blackmail was nothing like she'd ever experienced before.
"He had a complete fake identity - Skype accounts, emails and all the social media accounts to carry out what he was doing.
"I really hate using the word rape but that's all there is in current legislation that describes the lack of consent involved in this.
"It's such a humiliating thing to have happened to you and unless it has happened to you then it's incredibly difficult to understand the damage."
The impact of catfishing is not something that's short-term.
Sammy from Birmingham had her photos taken and used on social media and dating sites.
She's been harassed for six years and still doesn't know who it is.
#LISTEN Sammy from #Birmingham is supporting calls for #catfishing to be made illegal

An investigation by #HeartNews found police forces dealt with 150 related cases between 2015 & 2018 pic.twitter.com/auUckzH2VF

— Heart West Midlands News (@HeartWMidsNews) April 3, 2019
We put our findings to social media firms - including Plenty of Fish and Instagram. They've told us they're working hard to tackle fake accounts whilst the Department for Culture, Media and Sport told Heart they 'expect online platforms to develop solutions to catfishing' and how they're considering where new legislation will have the strongest impact.
A white paper - asking to change the law - will be handed into Number 10 sometime in the near future.