Former Coventry Striker Denies Bullying Claims
3 January 2019, 10:04 | Updated: 3 January 2019, 10:06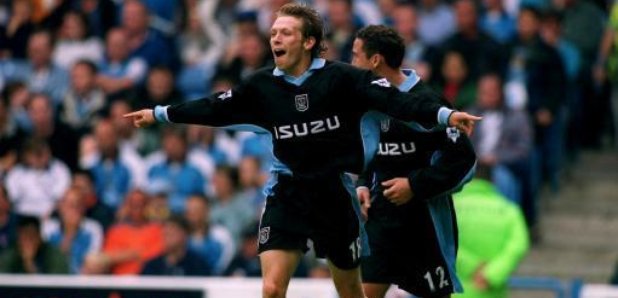 Former Coventry City striker Craig Bellamy has "categorically" denied a claim of bullying and has vowed to clear his name.
It's after reports earlier this week that the parents of a young footballer have complained about the Cardiff Under 18s coach's behaviour towards their son.
The Premier League club announced on Wednesday they were investigating the matter.
And in a statement, the former Wales captain confirmed he has stepped down from his position while the investigation takes place.
He said: "I am aware of allegations that have been made against me via the media.
"I understand the need for Cardiff City to undertake a full investigation in response to these allegations and - at my own suggestion - I have temporarily removed myself from my coaching position in order to cooperate fully with the club's inquiry.
"Obviously, I am saddened both by the allegations and the manner in which they were made and I categorically refute them.
"I fully expect to return to my coaching role and have sought legal advice as to my position."
The 39-year-old added that he will be making no further comment until the investigation - which is being led by Cardiff chief executive Ken Choo - has concluded.
Bellamy became Coventry's record signing when he joined for £6million in 2000.
(Photo - PA Images)