Independent Inquiry Into Shrewsbury And Telford Hospital NHS Trust To Be Widened
12 March 2019, 15:30 | Updated: 12 March 2019, 15:33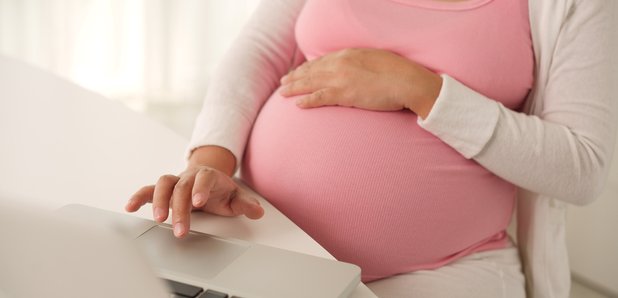 An independent inquiry into alleged poor maternity care at an NHS trust has been widened to include more than 250 separate cases.
Donna Ockenden, the expert appointed to investigate poor maternity care at Shrewsbury and Telford Hospital NHS Trust, has told families in a letter, seen by the Health Service Journal (HSJ), that she is examining more cases.
The review was originally set up to examine just 23 cases, which include baby deaths and failings in the care of mothers and infants.
Last week, a panel set up to look at the review's findings was disbanded after concerns were raised over conflicts of interest.
Families expressed fury at the make-up of the panel, which included staff from the Care Quality Commission (CQC) and the Royal College of Obstetricians and Gynaecologists (RCOG), both of which have been involved in inspections or positive reports regarding the trust.
The Royal College of Midwives was also involved. It is representing some of the midwives involved in the cases under investigation.
Allegations of a cover-up or conflict of interest have been rejected by those on the panel but NHS Improvement took the decision to disband it following the claims.
In her letter to families, Ms Ockenden said creation of the panel had "caused confusion and upset for some families" but stressed her review was not being watered down.
She said her message was "important to provide reassurance to families who have bravely come forward to participate in this review".
She added: "Our work is continuing, and we are making good progress. The review itself is of a very significant size - with more than 250 families' cases now making up the cases under review.
"As chair of this important review I know that the entire team is absolutely committed to working together and pooling their years of experience in a 'search for the truth'.
"We are progressing well in considering thousands of pages of documentation, and have met more than 50 families face to face so far."
Ms Ockenden, who has has led NHS leadership and management reviews of maternity services and women and children's healthcare, said her team had been expanded to include more than 20 experienced clinicians with "tens of years" experience.
The team includes midwives, neonatologists, obstetricians, paediatricians and anaesthetists alongside other specialists in women's health.
She said none of the team had worked at Shrewsbury and Telford "so they all therefore bring completely independent insight".
Ms Ockenden said she was "acutely aware" many of the families had waited a long time for answers and that some had "suffered terribly over many years".
She added: "It is therefore so important that the maternity review team is given the time needed to undertake this vitally important piece of work.
"We cannot yet give a timescale for completion. As the review has grown so considerably in size, completion is likely to be the end of the year."