National Armed Forces Day in Salisbury
15 May 2019, 06:00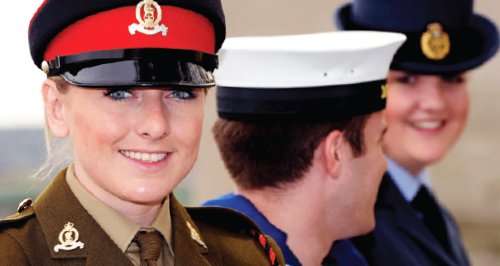 Find out how to get tickets for the biggest, free event Wiltshire will see all year.
The national celebrations to thank our Armed Forces is taking place in Salisbury across three days on Friday 28th June, Saturday 29th June and Sunday 30th June 2019.
Tens of thousands of people are expected to visit Salisbury for the events, which include marches, air shows, music, children's activities, military displays and a firework finale on the Saturday night.
The entire weekend is free, but a lot of the main attractions are being held at Hudson's Field, so free tickets are needed to gain entry there. These tickets are available to book from Wiltshire Council from 10am on Wednesday 15th June.
The council say to get tickets you need to go to www.wiltshire.gov.uk/salisbury-afd (try clicking here if that doesn't work) and then follow the ticket link they'll put up on that page on the 15th.
They say the advice is to apply early for tickets as demand is expected to be high. A maximum of six tickets are available to book, per person.