Congestion in Cambridge this weekend
5 July 2019, 11:37 | Updated: 5 July 2019, 12:06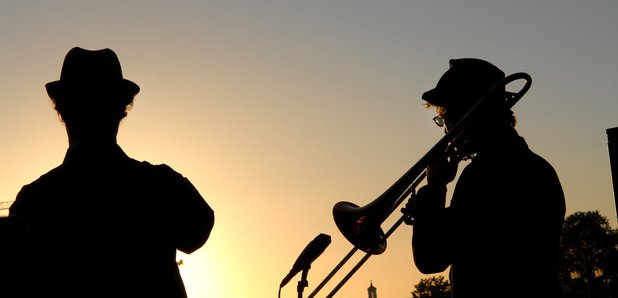 ... and so will Extinction Rebellion.
People who are planning to travel to Cambridge for The Big Weekend tomorrow on Saturday July 6th are once again being urged to leave their car at home and walk or cycle to the event - or use public transport, including the Park & Ride.
Thousands of people are expected to attend The Big Weekend, which is organised by Cambridge City Council, for three days of free entertainment on Parker's Piece from Friday July 5th until Sunday.
The city council, Cambridgeshire County Council and Cambridgeshire Constabulary are all strongly advising people to travel to the event by public transport, particularly on Saturday, in order to avoid severe congestion similar to that sometimes seen on Bonfire Night.
An organisation known as Extinction Rebellion Cambridge is planning a protest in the city centre tomorrow that will involve them blocking a number of roads and preventing access to the Grand Arcade car park. These road blocks are expected to cause severe congestion.
Residents of Cambridge are encouraged to walk, cycle or use local bus services to get to The Big Weekend or the city centre in order to avoid contributing to congestion.
The protesters have said they will hold carnival style activities on the blocked roads and that they intend to allow public transport to operate, although some diversions will be necessary (see: https://www.cambridgeshire.gov.uk/news/cambridge-city-centre-travel-disruption-6-7-july-2019/).
The protestors have also said that they do not intend to disrupt The Big Weekend.
Cllr Rosy Moore, Executive Councillor for Climate Change, Environment and City Centre said: "I urge everyone who is looking forward to attending The Big Weekend to go car-free for the day and to walk, cycle or use public transport to get to the event.
Given the likelihood of severe congestion, people should plan their journey and consider how they can get to Parker's Piece without using a car.
Anyone who cannot avoid travelling by car should leave it at one of the Park & Ride sites to avoid getting stuck in city centre congestion."
The council wrote to city centre businesses, colleges and other organisations to advise them about the protests and to suggest they plan appropriate contingency measures.
The road blocks currently being planned by Extinction Rebellion include closing a rectangle of roads north of Lensfield Road, involving blocks at Regent Street, Trumpington Street and Tennis Court Road to the south, at the western end of Pembroke Street and initially at the north end of Trumpington Street and Regent Street to stop vehicles using the streets from the north.