Marshall Group consider Cambridge exit
14 May 2019, 16:22 | Updated: 15 May 2019, 12:43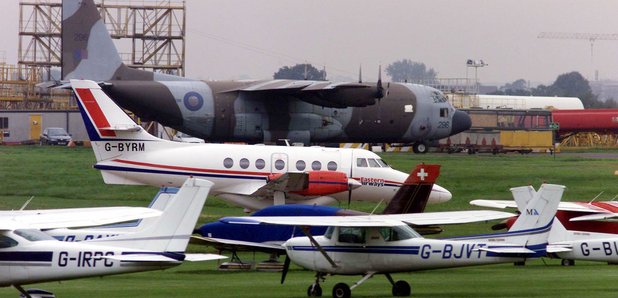 Marshall the military and aircraft firm says it wants to put up for sale its' site at Cambridge Airport.
The land would then be big enough to provide some 12,000 new homes which would fulfil much of what's needed in the regional housing requirements.

But the firm says no decisions have been made yet about where they'll go, but, it won't be far.

The company's considering three options:
Wyton - near the RAF base
Duxford - by the IWM
or Cranfield - just off the A428
The aerospace and defence company says some of the Marshall operation will remain in Cambridge whatever happens when they move, which will be around the year 2030.

At this stage the plan appears to be supported by local councils and the Regional Mayor.
The Unite Union has called for urgent talks with the Marshall Group.
Unite want assurances about job security for the 900 or so highly skilled engineers.