Snow Falls In Cambridgeshire
30 January 2019, 08:29 | Updated: 30 January 2019, 08:45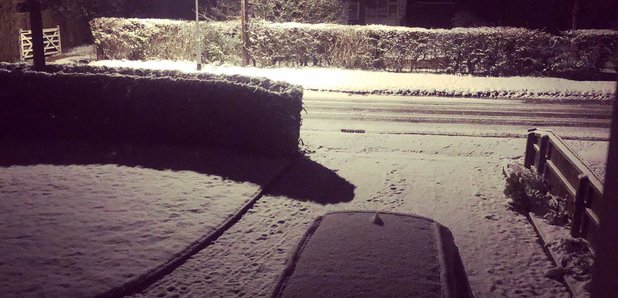 People have been sharing snowy snaps in parts of Cambridgeshire this morning.
Tuesday 30th January has seen lots of cold and frosty spots across Cambridgsehire and Peterborough in the morning, with temperatures around -1 degrees.
A yellow weather warning is in place for snow and ice, and people waking up in places like Ely are waking up to some settled snow.
Councils have prepared for heavy snowfall, with more than 1.4 million tonnes of salt stockpiled, the Local Government Association said.
Public Health England has also warned at-risk people, including the elderly, to take precautions.
Dr Emer O'Connell, a public health consultant, said: "If you can, check on family, friends and neighbours who are older, have heart and lung conditions or young children as all these groups are particularly vulnerable to the effects of cold."
Share your photos of the white stuff with us via Facebook - Heart Cambridgeshire or on twitter: @HeartCamsbsNews