Giovanna Fletcher reveals her top Elf On The Shelf Tips
19 December 2018, 15:17 | Updated: 19 December 2018, 15:19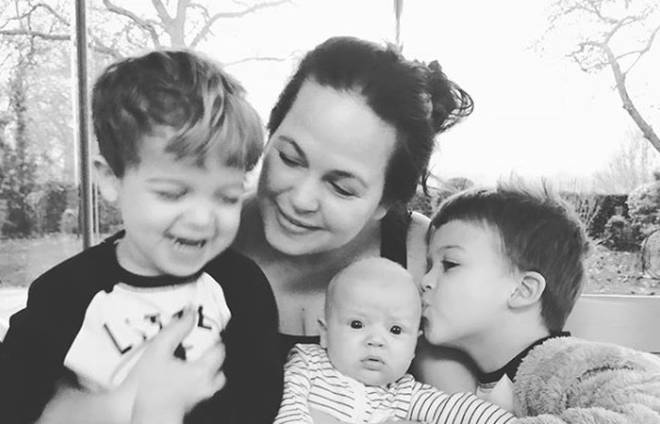 Giovanna and Tom Fletcher are big fans of the festive Elf game
If you aren't aware of the new Christmas tradition that's swept the nation, Elf On The Shelf is a game involving Larry the Elf, who has been sent my Santa to keep an eye on kids in their home in the run-up to Christmas.
Each night, Larry reports back to Santa and props up again somewhere else in the home the next morning.
Some parents take deciding on Larry's location *very* seriously - with many choosing naughty and cheeky locations to leave him for their kids to find.
Read more: Psychologist warns 'Naughty Elf' could cause kids long term damage
Among the many celebrity fans of the game is Giovanna Fletcher, who opened up to Heart about her top tips for Elf On The Shelf success.
She recommends waiting till the kids are older before going too crazy with Larry: "Save all the creativity until they can really appreciate it.
"I think we have to up our game next year," she continued. "At the moment the boys are so young they just like seeing him in different places."
Not an Elf On The Shelf fan? Check out this mum's tips for explaining to your kids why they don't have an elf.
Giovanna, who is mum to Buzz, 4, Buddy, 2, and Max, four months with husband Tom Fletcher, also revealed the best Elf On The Shelf attempt she did this year, saying: "We have a jukebox, and the elf was in the jukebox sitting with all the music, picking out his favourite tune.
"He wasn't being naughty, we don't have a particularly naughty elf."
Giovanna also opened up about the number one rule she has when buying Christmas presents for her kids, saying: "Not buying for the sake of it. They'll have a set couple of things that they really really want, and we'll maybe get them puzzles and things like that, but we dont look at the pile and go 'oh god it needs to be bigger, they need a massive pile'.
"It's about being sensible."
NOW READ:
School blasted for setting up 'elf murder scene' complete with blood all over desks and the floor
Stressed delivery drivers 'using while you were out cards to avoid making Christmas drops'
Katie Price slams sick website for selling Christmas jumpers mocking her disabled son Harvey