Katie Price slams sick website for selling Christmas jumpers mocking her disabled son Harvey
19 December 2018, 12:13 | Updated: 19 December 2018, 16:01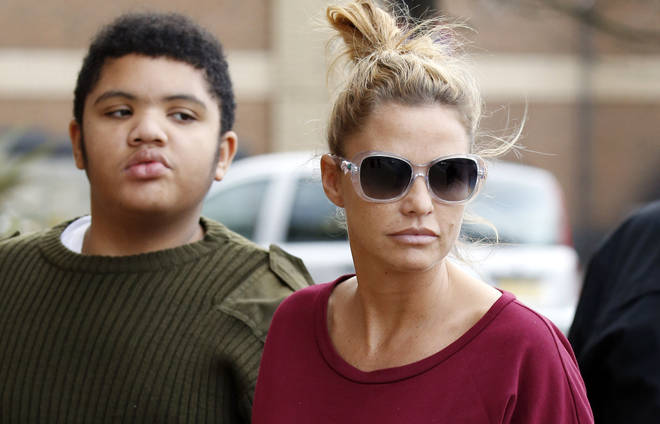 Harvey suffers from genetic disorder Prader-Willi syndrome
Katie Price has slammed 'disgusting' Christmas jumpers mocking her disabled son Harvey that are being sold on popular online marketplace Etsy.
Harvey, 16, has a rare genetic disorder called Prader Willi syndrome, that causes constant hunger and can lead to diabetes and obesity. It also affects intellectual and behavioural development. Harvey has also been blind since birth.
But sick people are still deeming it acceptable to buy jumpers mocking the teenager, and one man was filmed wearing one to a Christmas party
Read more: Katie Price 'buys £6k of Christmas decorations after dodging bankruptcy'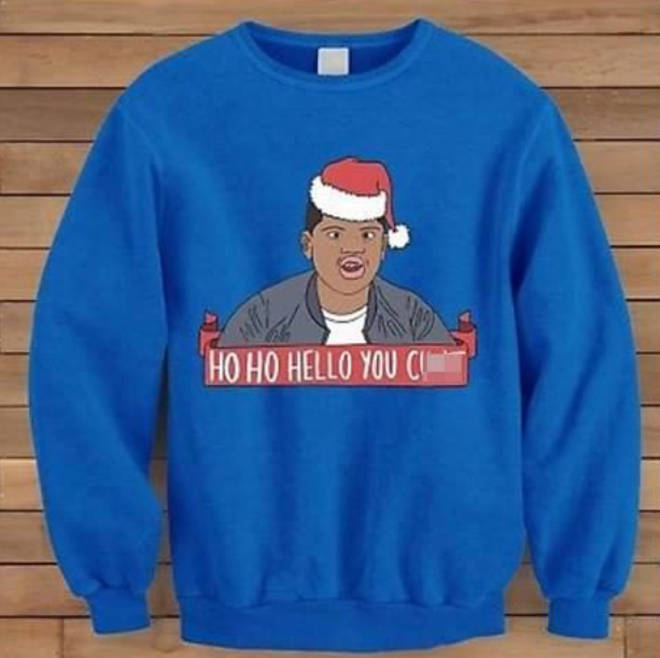 The disgusting footage shows a man walking into a room wearing a jumper with a picture of Harvey's face and the words "HO HO HELLO YOU C***". This is in reference to Harvey's previous admission that he says 'Hello you c***' to people who are rude to him.
In the footage, a woman can be seen saying 'take it off now' while a man sitting nearby her laughs.
Read more: Katie Price claims Peter Andre is her 'perfect man' nine years after messy divorce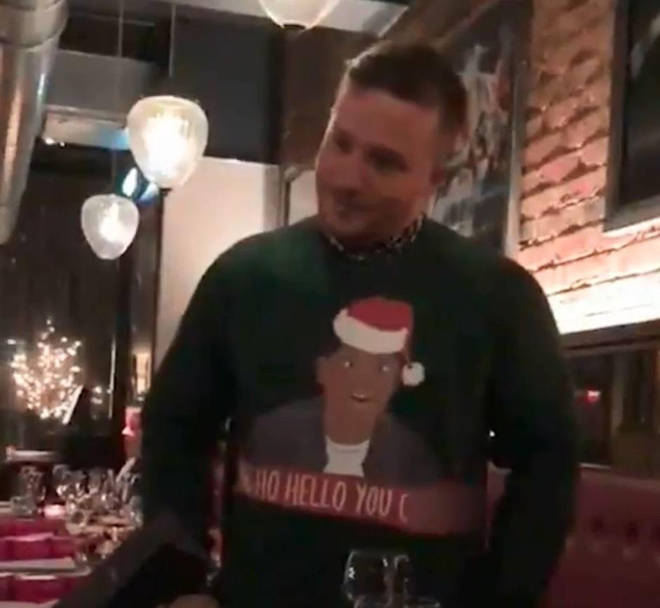 One man asks her "did you not know he was wearing that?", to which she replies: "No".
Another off-camera diner is heard saying "that is horrendous" while one of the group laughs hysterically.
The man wearing the jumper says: "Merry Christmas guys", and the woman then demands the man takes it off.
Kate Price took to Twitter to slam the vile jumpers, writing: "Why do people continue to mock my son , if these people met Harvey they would feel disgusted!"
The jumpers have now sold out on Etsy.
A spokesperson for Etsy said, according to The Sun: "Due to our privacy policy, we cannot comment on specific items or sellers.
"It is important to understand that Etsy is not a curated or juried marketplace."
The jumpers were last year sold on, and subsequently removed by, eBay.
A spokesperson for the online marketplace said: "These items were immediately removed and the seller suspended. These items have no place on our marketplace."
NOW READ:
Coleen Nolan to spend Christmas with her ex-husband months after messy split
Lucy Mecklenburgh and Ryan Thomas spark engagement rumours with diamond ring
Are Kate Middleton and Prince William going to have a FOURTH baby?