School blasted for setting up 'elf murder scene' complete with blood all over desks and the floor
11 December 2018, 10:41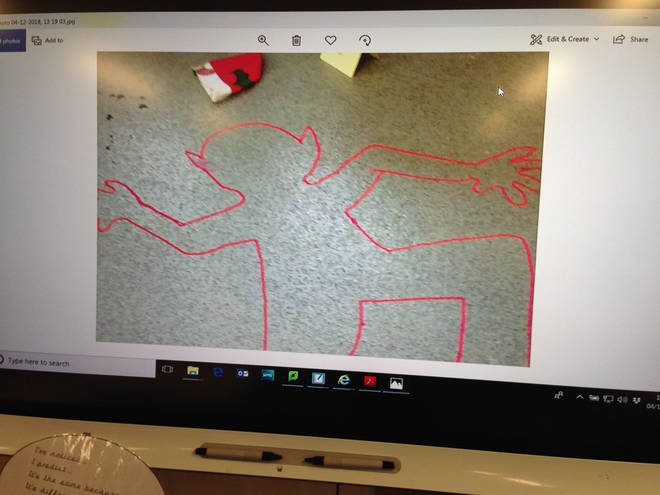 Parents have complained that their kids were 'traumatised' by the ordeal
A Manchester primary school has been slammed by parents for setting up an 'elf murder scene' complete with fake blood on the desks.
Year four students arriving into their classroom at Flowery Field Primary school in Hyde, Gtr Manchester. were greeted by an 'elf crime scene', which was an attempt by teachers to to provide a 'murder mystery' activity for the pupils, but parents have complained that their kids were left traumatised and suffered nightmares.
Read more: School raises concerns that new season of Fortnite will make kids MORE aggressive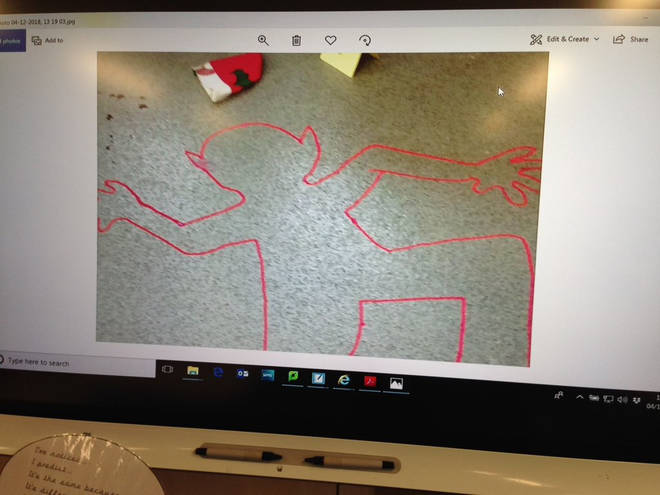 One furious mum claimed that her nine-year-old daughter has been suffering nightmares since the incident, telling Manchester Evening News: "There was police tape and a table had been knocked over, and there were blood smeared on one of the tables.
"The idea was Elf had been murdered by another Elf. My daughter came home and she was absolutely traumatised.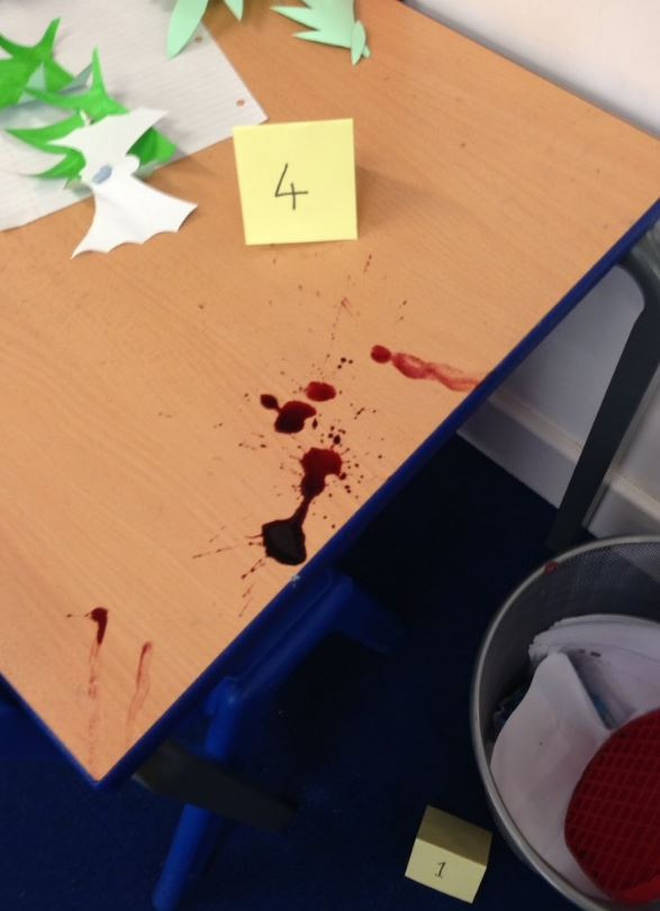 "I am very open with my children and I understand you can't protect them from everything — but my child was very upset last night and had to sleep in my bed."
The school's Twitter account posted photos of the set-up, writing: "Year 4 writing detectives are on the case!"What has happened in 4VS today? Collecting as many clues as we can find."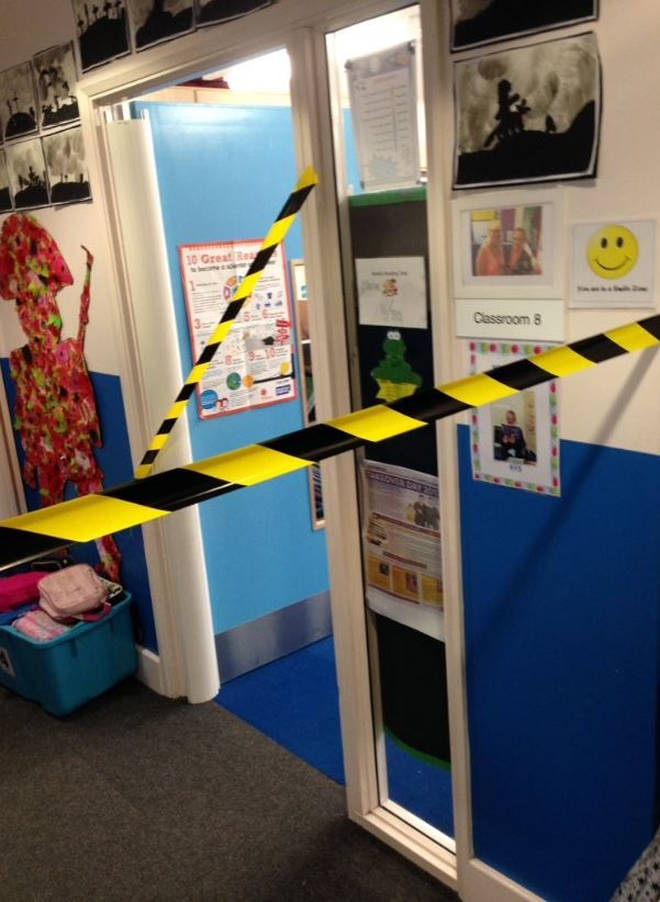 The school's headteacher Ian Fell defended the gruesome choice of activity, saying: "The children were all excited and they really did buy into it.
"One of the children said to me 'I am definitely being a detective when I grow up.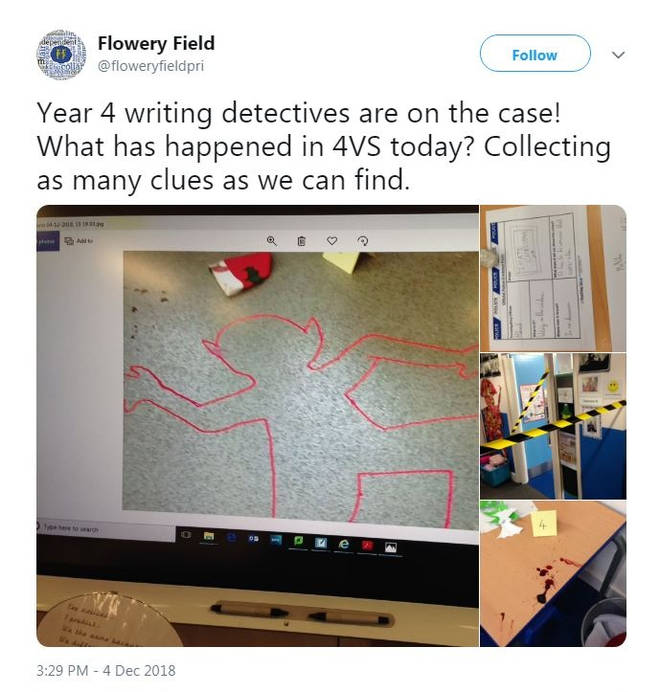 "Of all of the 90 children who took part, none of them showed anything but full engagement."
He continued: "I am delighted also that the topic appealed to children with SEND difficulties or those who find accessing work more difficult too.
"I have been a teacher for 30 years and this is, in my judgement, an appropriate, engaging and exciting thing that children aged eight and nine have done. They have been so up for it."
NOW READ:
Parents warned about dangerous 'choking game' taking over school playgrounds
Devon primary school bans homework because it's too stressful for the kids
Mum devastated as daughter asks to change her 'old fashioned' name