Care Worker Jailed Over Relationship With Vulnerable Woman
4 May 2019, 09:19 | Updated: 4 May 2019, 09:27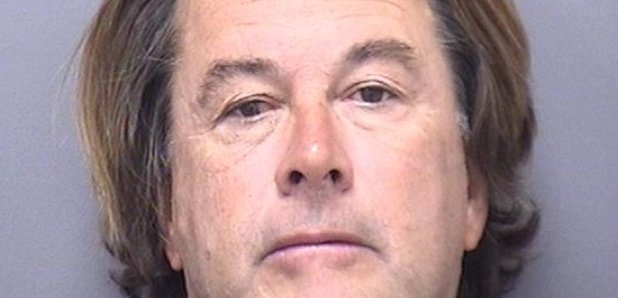 A care worker from Bournemouth has been jailed for three offences of engaging in sexual activity with a woman with a mental disorder.
Peter, aged 61 and of Bradpole Road, appeared at Bournemouth Crown Court on Friday 3 May 2019 to be sentenced for the offences.
He was sentenced to 21 months in prison as well as being placed on the sex offenders register for ten years and was made subject to a Sexual Harm Prevention Order for ten years.
Hill was a support worker employed by the NHS and his victim had been under the care of community mental health services for a number of years.
The defendant began supporting her during April 2015 when the woman was aged in her 20s.
As their relationship developed it extended beyond professional boundaries and the victim's phone records showed more than 900 text messages exchanged between the pair between November 2015 and August 2017.
The charges relate to three incidents within the space of a week in March 2017.
The first involved the pair kissing on a cliff top at Dancing Ledge in Purbeck and the second incident involved kissing at the victim's address.
A third incident occurred at a caravan park in Christchurch where kissing occurred and the defendant was also accused of sexually touching his victim.
The victim made disclosures to a health professional in August 2017 and the matter was referred to police.
Hill admitted kissing the woman on each occasion but denied sexual touching on the third occasion.

At a trial of issue a judge ruled in favour of the prosecution, supporting the victim's claim that there had been sexual touching.
Detective Constable Nicky Sharpe, of Bournemouth CID, said:
"Peter Hill was in a position of trust and abused his role as a support worker for this vulnerable woman.
"Regardless of whether any of the activity was consensual, Hill's actions clearly overstepped the professional boundary and took advantage of her vulnerability.
"I would like to thank the victim for her support during this case and for having the courage to come forward in relation to the offences."
In a statement, the victim said:
"Firstly, I would like to thank the police, the CPS, Dorset Rape Crisis and the NHS staff involved in my care for their support and commitment to this case and to my recovery from this. I would also like to thank my family and friends who have been immensely supportive throughout this process. Their support is and has been invaluable.
"Mr Hill's actions have left me feeling a shell of who I was, and it has been a very difficult struggle to maintain hope and life. He has stolen years of my life, both because of his behaviour and actions over a considerable period, and because of the effects of his actions on my health and wellbeing, as well as the time it has taken for subsequent police and NHS investigations.

"I needed his input as a professional support worker. Initially he was professional and supportive, but he groomed me. He committed his acts knowing what I had been through as a child and young adult, knowing how fragile I was, how vulnerable I was.

"That level of disregard for me, for any human being, is hard to come to terms with. It makes it hard to believe that I am worth anything at all, and has made me question my own sanity at times.
"Mr Hill has really scared me with his manipulative and controlling behaviour. I was trapped in this situation. My own mental and physical health has been severely affected because of this. Mr Hill has put me, and my family, through hell, when we were already shaken by the effects of my childhood abuse and my own mental illness.
"What Mr Hill has done has affected every part of my life, and it is taking a good deal of support and therapy to come to terms with the events that took place."