MP for Harlow losing weight for charity
7 June 2019, 15:00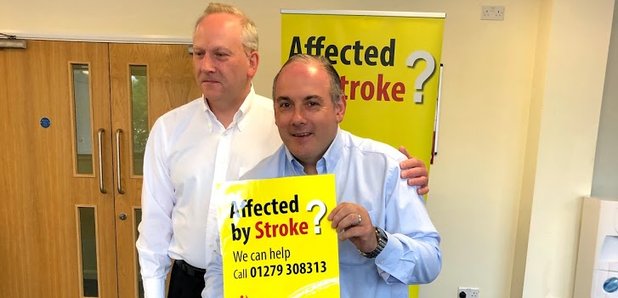 Earlier today, Robert Halfon, MP for Harlow, kicked off his sponsored diet to raise money for the Harlow Stroke Support Rehab Centre.
Robert completed his initial "weigh-in" at the Harlow Enterprise Hub with members from the HSSRC on hand to show their support, this morning.
Robert is hoping to lose two stone by the end of August in a bid to raise money for the local charity. He is encouraging local residents to spur him on over the coming weeks and months!
The Harlow Stroke Support Rehab Centre is a local charity based at the GPCA on Abercrombie Way who offer help to stroke survivors and their carers to overcome their feelings by offering friendship and information. Funding goes towards employing nurses and other staff to assist with the survivors' care.
Robert said: "The Harlow Stroke Support Rehab Centre does brilliant work for stroke survivors in our community, providing a place to socialise, make friends and share information.
"Everyone at HSSRC are really dedicated to helping others within the community so I hope that this sponsored diet can raise the necessary funds for them to continue to support stroke survivors.
"I'd love for everyone in Harlow to spur me on and tell me off if they catch me eating a sugary snack!"
Robert has launched a donate button on his Facebook page where individuals can donate to the cause.