Anti-railway protesters claim Bucks victory
29 April 2019, 16:12 | Updated: 29 April 2019, 16:15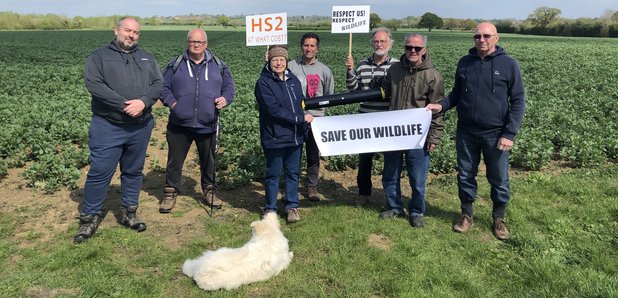 Anti-HS2 railway protesters claim to have disrupted construction traffic today in Steeple Claydon following a day of action in the Colne Valley over the weekend.
Campaigners say they've had to take direct action to protect a piece of woodland they believe is special for local wildlife.

An HS2 spokesperson said:
"We would like to assure people that all our mitigation work complies with environmental standards, and we follow established best practice guidelines.
HS2 will deliver a new Green Corridor made up of more than 650 hectares of new woodland, wetland and wildlife habitats alongside the route.
More than seven million new native trees and shrubs will be planted to help blend the line into the landscape and leave a lasting legacy of high quality green spaces."
The protesters have told Heart, they'll be back tomorrow.