Herts Developer Sanctioned Over Sixfields Fiasco
5 February 2019, 11:58 | Updated: 5 February 2019, 12:01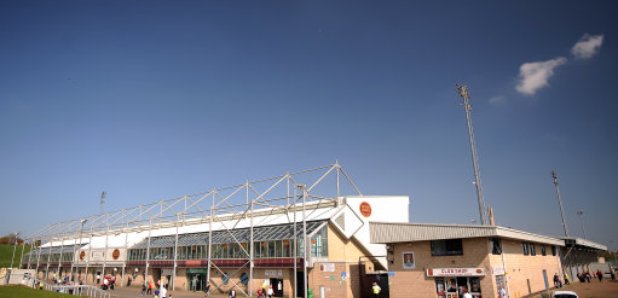 A property developer who received millions in council funding to redevelop Northampton's Sixfields Stadium has been banned from running companies for 10 years.
Howard Grossman, 57 of Bushey, Herts, was investigated after the collapse of 1st Land Ltd.

The company received at least £6m from a council loan for a still-unfinished redevelopment at the League Two club.

The businessman, has given a voluntary undertaking to be disqualified as a director for 10 years.

He did not deny failing to keep accounting records and breaches in his fiduciary duties and had been facing a civil trial by the Insolvency Service at the High Court in London on Wednesday.

Sue MacLeod, chief investigator for the Insolvency Service, said:

"Mr Grossman's insufficiencies when it came to record keeping mean that we are unable to determine the whereabouts of millions of pounds of taxpayers' money, who, along with supporters of the football club, are the real victims here.

Thanks to the joint working with Northamptonshire Police, we have been able to secure a substantial ban for Howard Grossman. If he breaches his disqualification, he risks being sent to prison."

The Insolvency Service said inadequate records meant it was not possible to establish the purpose of payments totalling £1.27m made from 1st Land bank accounts, or whether two payments totalling £2.6mn made to the club's owners at the time, Anthony and David Cardoza, were made as loans.

Northamptonshire Police are continuing their investigation into the missing money and working with other prosecuting authorities to recover public funds.