Independent Cambs & Beds MPs seek party status
5 March 2019, 15:25 | Updated: 5 March 2019, 15:32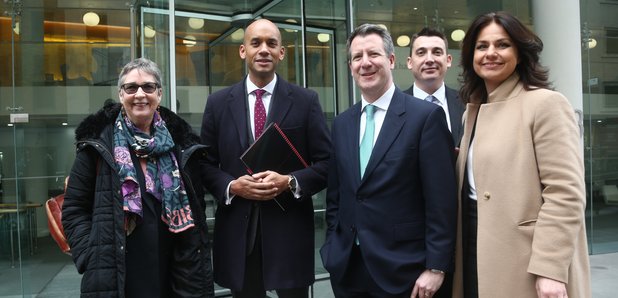 The newly formed Independent Group of MPs are asking to become a fully-fledged political party.
South Cambridgeshire MP Heidi Allen (pictured, right) and Luton South MP Gavin Shuker (2nd right) have been at the Electoral Commission.
Spokesman Chuka Umunna says they're holding talks at the Commission today to seek official party status.

The group, made up of MPs who quit Labour and Tory benches because of Brexit and other issues, says they think "people want an alternative."