St Albans Author's Help For Worried Net Parents
30 January 2019, 16:17 | Updated: 30 January 2019, 17:11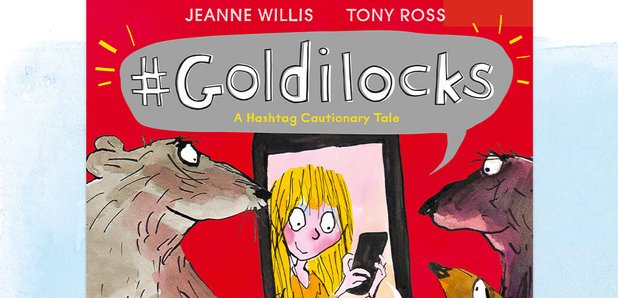 St Albans author Jeanne Willis has re-imagined Goldilocks for the 21st Century to help parents and young children understand the dangers of "over-sharing" on social media.
#Goldilocks, is a new book to help parents talk to their children about social media and how to use it responsibly and can be used as a resource to help parents have conversations about being kind to others on social media.

The much-loved children's tale has been reimagined for the digital age by award-winning author Jeanne Willis (Slug Needs A Hug, Tadpole's Promise and Who's in the Loo?) and the UK's number one illustrator Tony Ross (Horrid Henry, Gangsta Granny and the Little Princess series).

In the new version, #Goldilocks gets into trouble with the three bears over her quest for likes on social media.
The author, who is from St Albans says the aim of the book is to educate children about the potential consequences of being unkind, getting carried away with selfies or oversharing images in a fun and accessible way.

The research, conducted by YouGov finds that many children are both aware of and using social media from a young age.
This is often before parents have had conversations with them despite the fact that the findings show almost half (48%) of children are aware of social media by the age of seven.

Parents are the first port of call for the majority of children for advice on their digital lives, with 93% of those aged six to ten saying they would speak to their parents if someone said or did something to upset them online.

In light of the findings, Digital Parenting, which is funded by the Vodafone Foundation, is encouraging parents to discuss how to be safe and responsible whilst online from age 7. Their printed guide and newly launched website offer support to parents who want to understand their children's online world.