Tesco Sign Up To Ground Drone Deliveries
9 January 2019, 19:56 | Updated: 9 January 2019, 20:01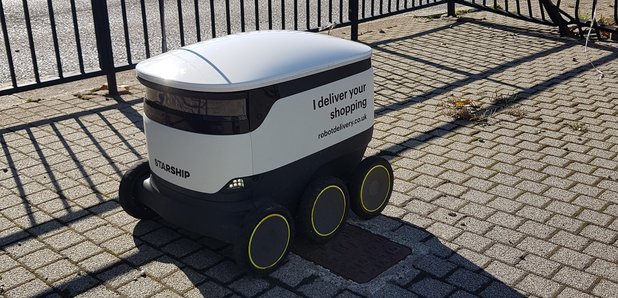 Expect to see more of the little white 6-wheeled robots around Milton Keynes..
The firm behind the autonomous delivery vehicles, Starship Technologies, have signed up their second supermarket to make deliveries - the Kingston Tesco.

Last year the Co-Op in Milton Keynes became the first supermarket in UK to operate the devices following another trial in London.

Starship say there's now around 25 of the devices in MK and will be looking to introduce more of them in the town by the Spring.