Drug Supplier Jailed
30 May 2019, 12:50 | Updated: 30 May 2019, 12:51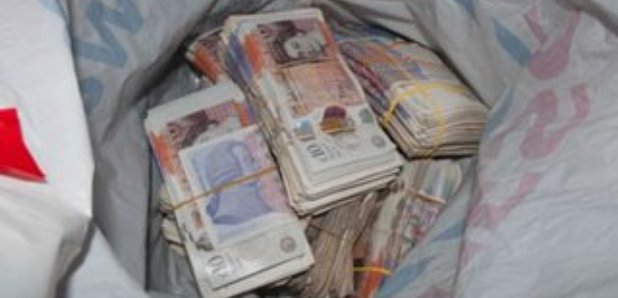 A drug supplier from Gillingham who was found with several blocks of cocaine and tens of thosuands of pounds of cash in his car has been jailed for six years.
Jamie Cass, 32, of Woodlands Road, was arrested on Friday 22 February 2019 as part of a Kent Police investigation into the supply of class A drugs in Medway.
Inside his car the officers found a bag containing several blocks of cocaine and a secret compartment behind a rear passenger seat, operated by a remote control attached to the key fob. Inside were bundles of cash totalling tens of thousands of pounds.
A search of an address in Gillingham where Cass was staying resulted in the discovery of several other packages of banknotes.
He pleaded guilty to conspiracy to supply cocaine, and possession of criminal property.
Inspector Rachel Harris of the Medway Community Safety Unit said: "The cocaine belonging to Jamie Cass may have been stamped with the logo of a superhero but he is clearly the villain of this particular case.
"Unlike in the movies or comic books, the actions of criminals like Cass have very real consequences for those whose lives are ruined by the supply of class A drugs.
"We will continue to target those who seek to benefit from the misery of others and ensure they are brought to justice. We will also now be using legislation under the Proceeds of Crime Act to ensure Cass does not continue to enjoy the financial benefits of his crimes following his release from prison"