Raids Targeting Violent Crime
19 June 2019, 14:43 | Updated: 19 June 2019, 15:17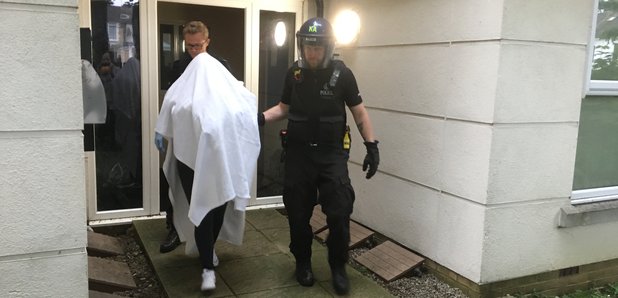 Police made 27 arrests across Kent yesterday on day one of two days of action against violent crime
Early-morning search warrants were executed at 18 properties on Tuesday (18 June). Officers seized 15 knives, more than 300 wraps of Class A drugs and £3,500 in cash.
Police say many of those arrested are believed to have links to county lines, organised offenders who travel to Kent to commit crime.
Assistant Chief Constable Nicola Faulconbridge said: "Knife crime is ruining lives across the country and we are committed to targeting those who think carrying a blade or any other weapon is acceptable in Kent.
"We will not tolerate the possession of any weapon on our streets and our work will continue to tackle the issue of violent crime.
"I would encourage the public to support our efforts by contacting us if they know someone who carries a knife. Doing so could help save a life."
Earlier today, officers carried out a dawn raid at a property in Maidstone, where £10,000 of designer goods were seized, along with £1,000 in cash. A man and woman were arrested on suspicion of money laundering. More raids are due to take place through the day.