August Lust List: Picnic and BBQ foods, unusual spirits for fun cocktails and lashings of fake tan
2 August 2021, 10:20 | Updated: 22 August 2021, 16:39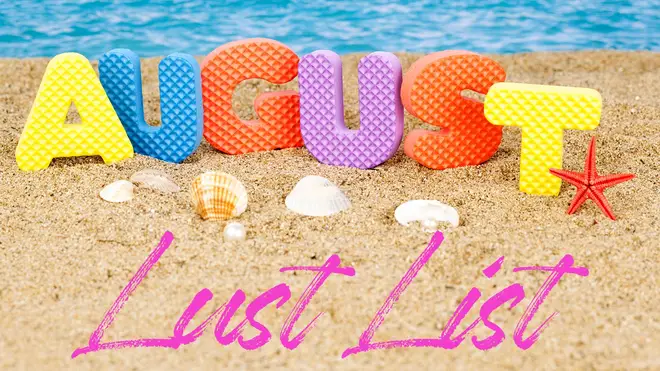 It's peak summer, so we've found the best food to enjoy grilled or shared with pals at a picnic - and as we can never be sure what the weather will be, we've got our eye on some fake tan, too...
Liquid Gold Tanning Drops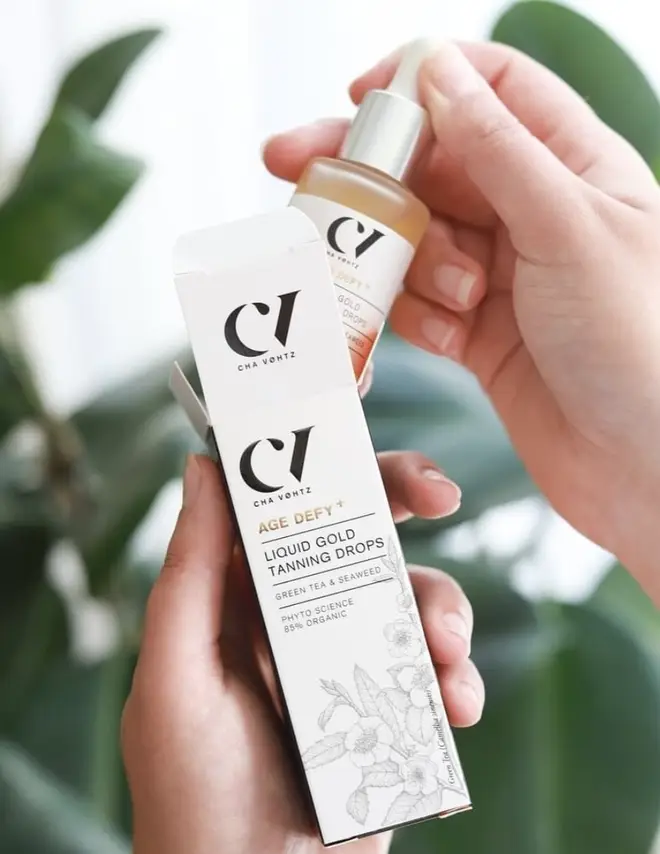 Green People's new Age Defy+ Liquid Gold Tanning Drops make it easy to customise tan intensity and achieve a natural golden glow all year round. 
Each 30ml bottle comes with a controllable dropper which makes it quick and easy to blend the perfect amount of caramel tan drop with moisturiser, before smoothing onto the skin to achieve a non-streaky, customised depth of tan.
Vegan, cruelty-free and ideal for those that are nervous about self-tanning at home, the customisable skin tan drops can be used to tan face and body using your favourite moisturiser or body lotion and develop into a smooth and even tan within hours of application.
Where to buy: Green People, £35
Gourmet Korea's Summer Edition Korean BBQ Feast Kit
Make the most of the beautiful weather by hosting a BBQ for your nearest and dearest - and serve them up a menu they'll never forget!
The team at Gourmet Korea prepare a selection of authentically prepared delicious BBQ-ready meats and sides that are delivered direct to your door.
All you need to do is cook it! There is enough in each kit to serve between four and six people.
Each kit includes:
Sliced Pork Belly
Spicy Pork Marinated Meat
LA Beef Galbi Marinated Meat
Black Tiger Shimp
Ssamjang dipping sauce (seasoned soybean paste)
Handmade authentic Korean Kimchi
Lettuce
Where to buy: www.plateaway.com, £64.90
Sheep Dog Peanut Butter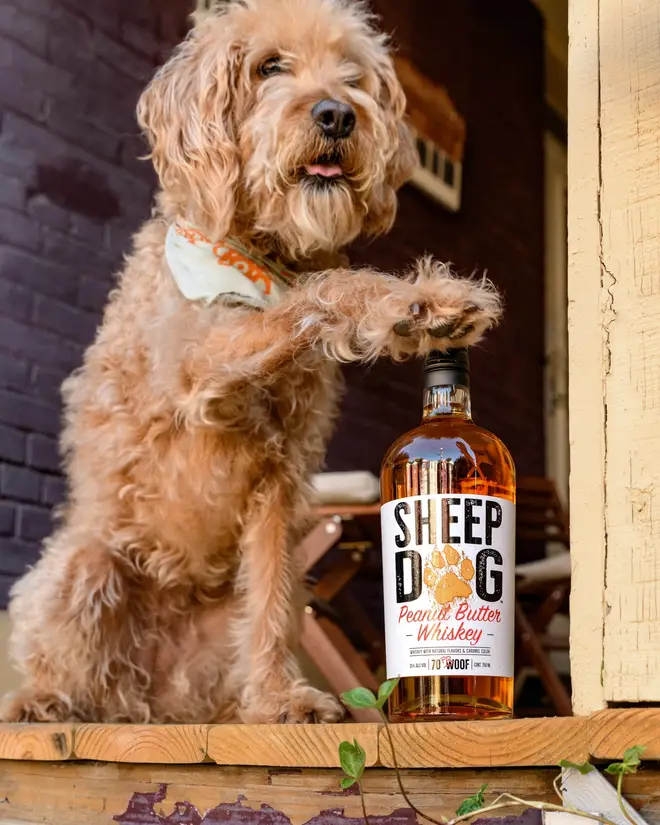 Sheep Dog Peanut Butter combines flavours of peanut butter with smooth whiskey resulting in a delicious, hugely versatile liqueur.
It's delicious served as an ice cold shot, in a twist on an Espresso Martini, or Old Fashioned, or mixed with Raspberry Served Hard Seltzer to create a Sheep Dog Hardball.

Where to buy: Tesco, RRP £22
Opal Fruits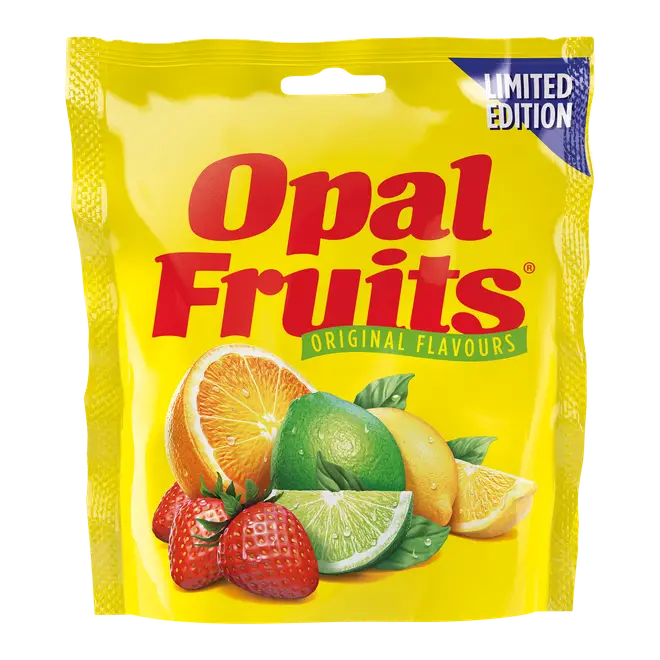 Opal Fruits return to British shelves for one final time, with all its original flavours - including the much missed lemon and lime sweets.
When Opal Fruits became Starburst 23 years ago, blackcurrant replaced the much-loved citrus flavours - but now you can take your tastebuds back to 1998!
The limited-edition Opal Fruits will be back on shelves from this week but for only 12-weeks, and only while stocks last.
Where to buy: Available nationwide, £1 a bag
Outdoor Log Burner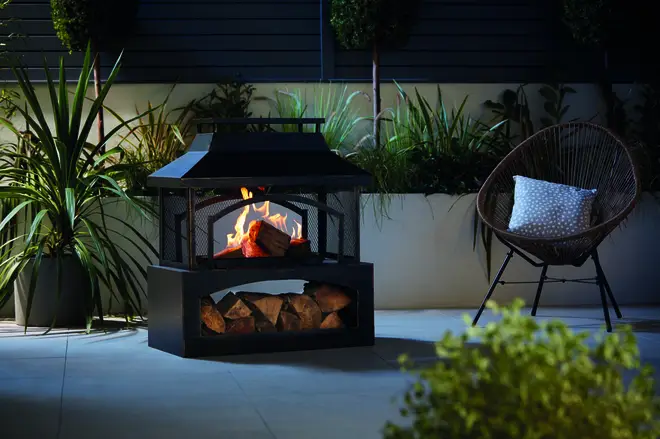 Enjoy the warmth of a real log burner from the comfort of your own garden with this stylish outdoor log burner.
Ideal for bringing some warmth to cooler evenings, the easy to assemble steel log burner boasts a gorgeous contemporary design with a mesh surround and a built-in log store.
Where to buy: Gardenline Outdoor Log Burner, Aldi, £69.99
Goldfaden MD Lip Therapy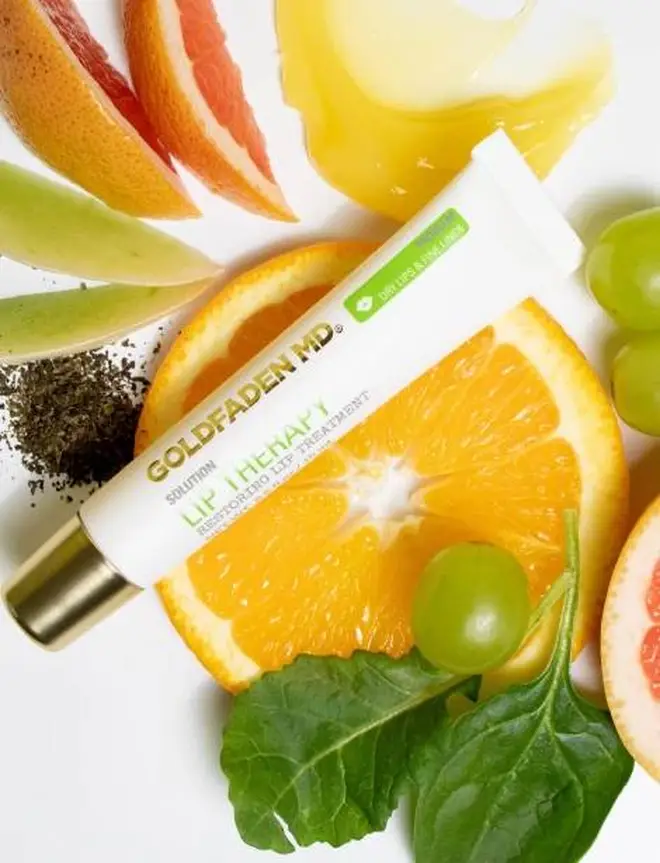 There has never been a more important time to keep our lips healthy and hydrated - breathing through our mouths while wearing a face mask can cause chapped lips, and create the perfect environment for bacteria to grow.
While a standard lip balm can stop dryness and sore cracked, peeling lips, a more intensive lip treatment can penetrate deeper, giving a more intensive dose of hydration.
Goldfaden MD Lip Therapy provides the best of both options, and is a restoring lip treatment designed to condition the skin on the lips for a super hydrating quick treatment that lasts.
It is rich in vitamins and antioxidants, this iconic blend of Hyaluronic Acid, Fruit Berry Wax and Vitamin E works to add and retain moisture, providing the long lasting hydration of a treatment, in a handy easy to apply 30ml tube.
Where to buy: SpaceNK.com, £32
Sienna X Ultra Dark Tanning Mousse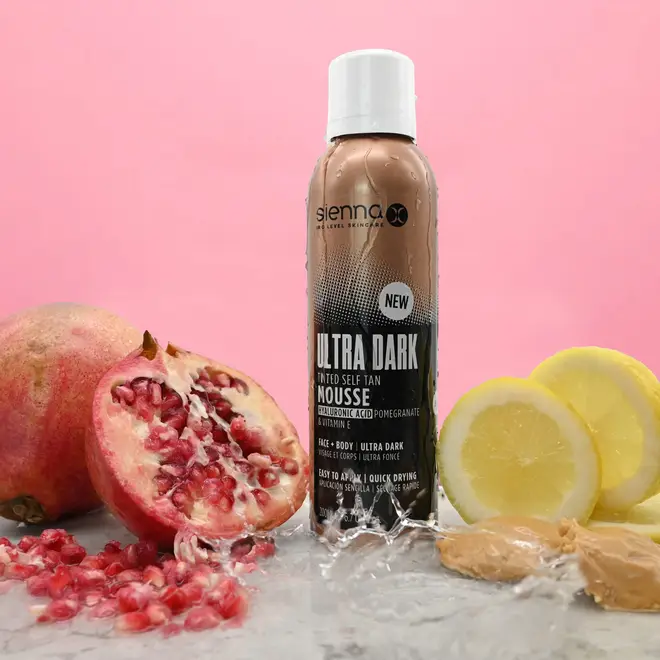 Sienna X have just launched their brand new Ultra Dark Tanning Mousse, perfect for the face & body.
It is infused with Hyaluronic Acid, Vitamin E & Pomegranate to keep your skin moisturised and radiant.
The Ultra Dark Tanning Mousse is perfect for those who love a regular deep and glowing tan, along with people with deeper skin tones.
For those with Olive Toned skin, it'll give you a beautiful 'lit from within' glow!
Where to buy: Ultra Dark Tanning Mousse, Sienna X, £24
Asterley Bros Vermouth and Amaro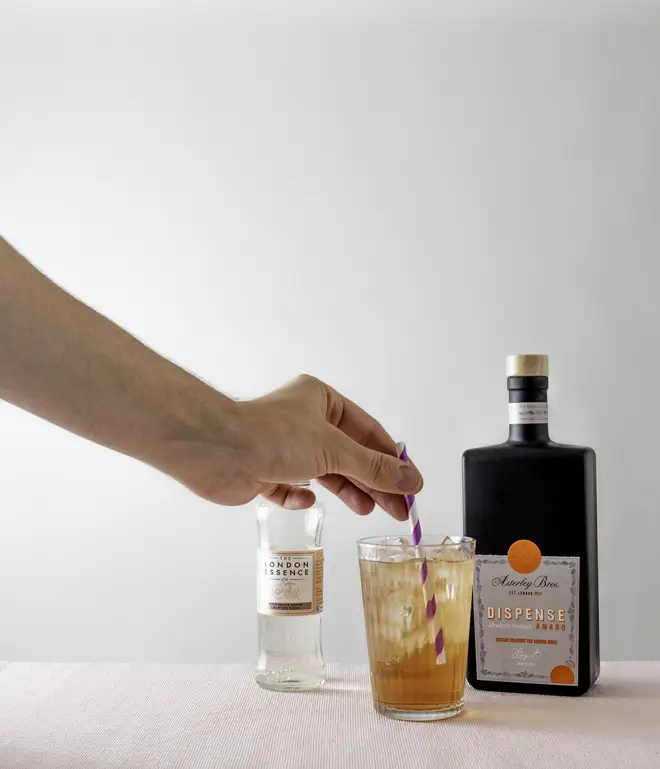 Embrace the tastes of Italian aperitivo, in particular, vermouth and amaro, by accentuating these British distilled botanical spirits with flavoured tonic waters.
Sweet Vermouth, Estate - infusion of 31 botanicals with English pinot noir. Made in the Italian 'rosso' style, notes of orange, cacao, rosemary and wormwood combine to form a full-bodied vermouth.
English Vermouth - Aromatic, fragrant and elegant, this is a complex blend of botanicals infused in English Bacchus, Chardonnay and Seyval Blanc.
Britannica London Fernet - Handmade in South London using only the finest natural ingredients, we use roasted hazelnuts, cacao nibs, rosemary, myrrh, chocolate malt and London Porter to make a Fernet unlike any other.
Dispense Amaro - combines 24 botanicals including gentian, hops and wormwood with their family's Sicilian Amaro recipe.
Where to buy: asterleybros.com, prices start £24.95
Gosh! picnic food
Gosh!'s plant-based range of delicious and nutritious burgers, bites, falafel and sausages are ready-to-eat, making them perfect for fuss-free, easy to prepare, picnic platters.
Over the past year, picnics replaced brunch as the new way to socialise, with blankets being rolled out in gardens, parks, fields and beaches.
Their veggie sausages are an incredibly moreish sage and onion flavour, and their sweetcorn and quinoa bites are unbeatable.
New for 2021 and perfect for taking to work as a mid-morning snack, are their Snack Bites - we particularly love the sweet potato flavour!
Where to buy: Stocked nationwide, prices start from £1
KFC staycation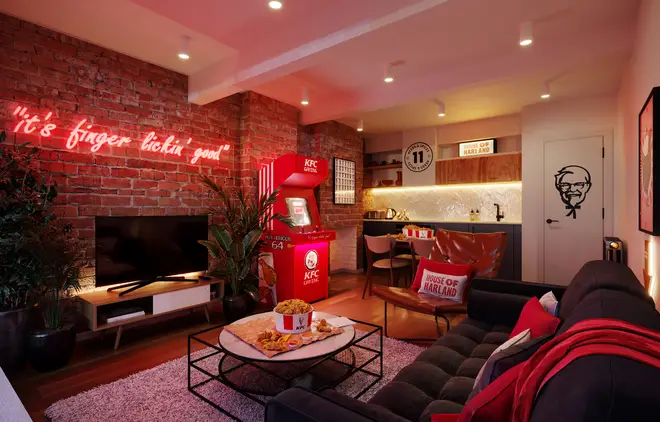 If your idea of a dream holiday is a night in a luxury hotel and non-stop KFC then we have some great news for you...
KFC are hosting a staycation pop-up dubbed House of Harland between the 18th to 29th August in London.
Located in trendy Shoreditch, you'll be picked up in a slick Black Cadillac (aka the Colonelmobile) and privately escorted to the House of Harland where you will be greeted by the chick-in clerk, a concierge on hand to make for an unforgettable stay.
Once there, guests can explore to their heart's desire with each room filled with delicious details, from a private cinema room, to a Finger Lickin' 'Press For Chicken' button and Hot Winger Arcade Machine.
This is going to be VERY popular, so set your alarm for August 11 for a chance to book!
How to book: Available to book exclusively on Hotels.com from 11am on 11th August for just £111 per room per night. Book here
Pinky Goat lashes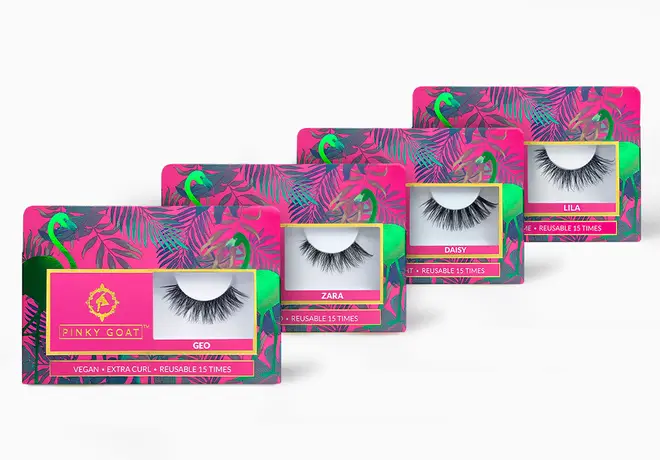 Get the Love Island look with a pair of ultra dramatic false lashes.
Each pair is lightweight and reusable, and there are multiple styles to fit your look, from really thick to light and fluttery.
Where to buy: Superdrug, prices start from £6.99
Nintendo Switch Lite & Game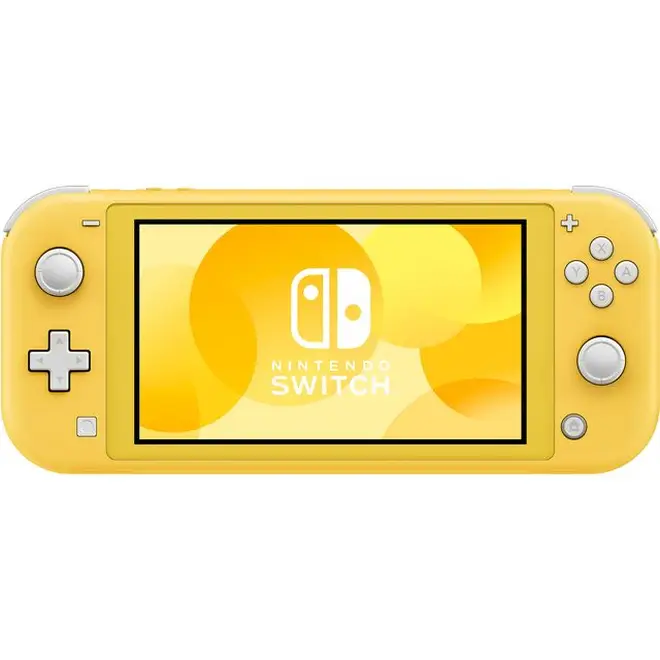 Upgrade you sunbathing entertainment this summer with the Nintendo Switch Lite, a gaming console which allows you to play your favourite games on the go, and even connect with friends and play as a team.
The compact design and six-hour battery life means you can take the Nintendo Switch Lite on your travels, whether that's to a beach in Spain or your local park.
As for games, we suggest you start with Super Mario Bros. U Deluxe, a classic with 164 action-packed levels to keep you entertained this August.
Where to buy: Nintendo Switch Lite & Super Mario Bros. U Deluxe both available from AO.com
Timeless jewellery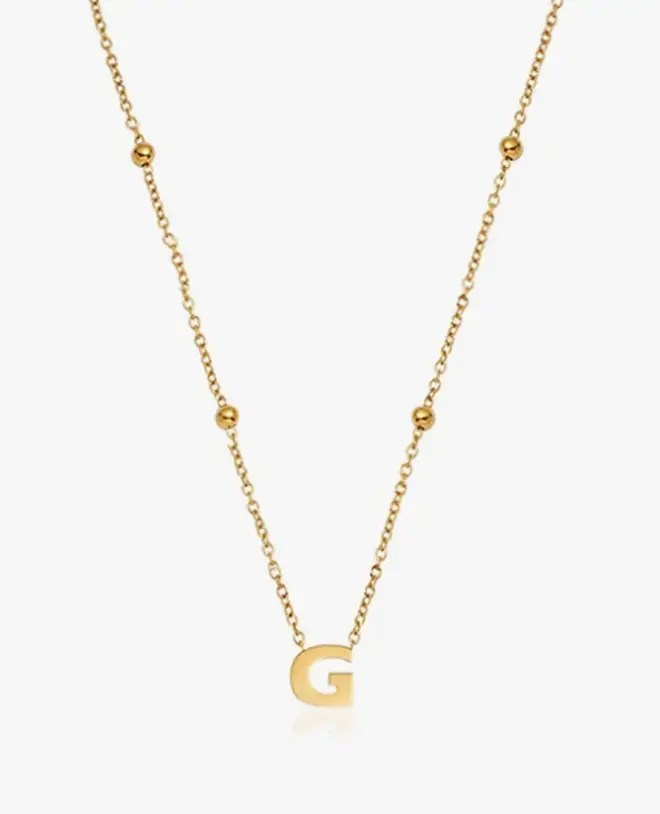 Update your look this summer with one of Abbott Lyon's most sought-after pieces of jewellery – the initial necklace.
Whether you want to get you own initial, the initial of your partner, or even your children, the Mini Letter Sphere Chain Necklace is the ultimate way to keep them close while looking fabulous.
You can even add a 'droplet' to the necklace created with your birthstone, for an added personal touch.
Available in silver or gold, this piece will become your staple go-to throughout the summer months.
Where to buy: Mini Letter Sphere Chain Necklace, £49.00 from Abbott Lyon
Neon 'LOVE' Bulb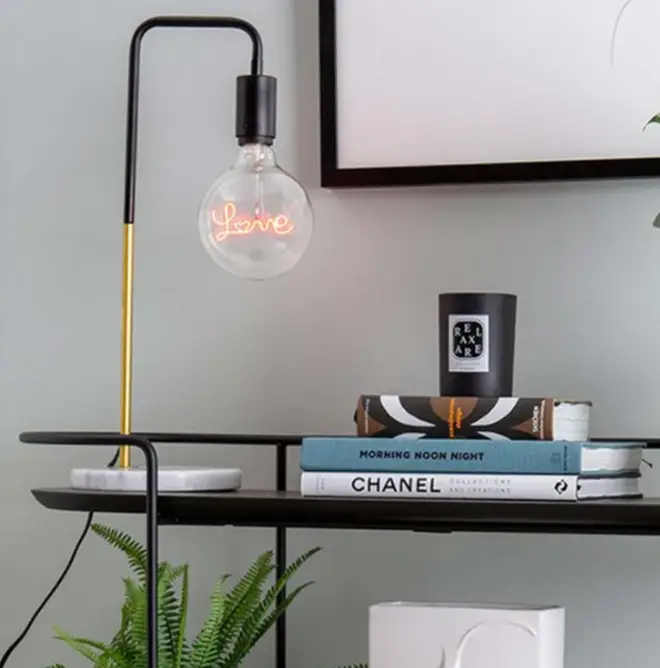 Neon bulbs and signs have become a huge interior design trend in the past few years, with celebrities such as Kylie Jenner and Zoe Sugg very much influencing their popularity.
If you want to bring some neon into your own home but want to keep is simple, you'll love this neon 'LOVE' bulb from Arighi-Bianchi.
You can buy the bulb on its own, or purchase the beautiful lamp stand alongside it in order to achieve the complete look.
Where to buy: Neon 'LOVE' Bulb by Arighi-Bianchi, £20.25
Magnum Double Gold Caramel Billionaire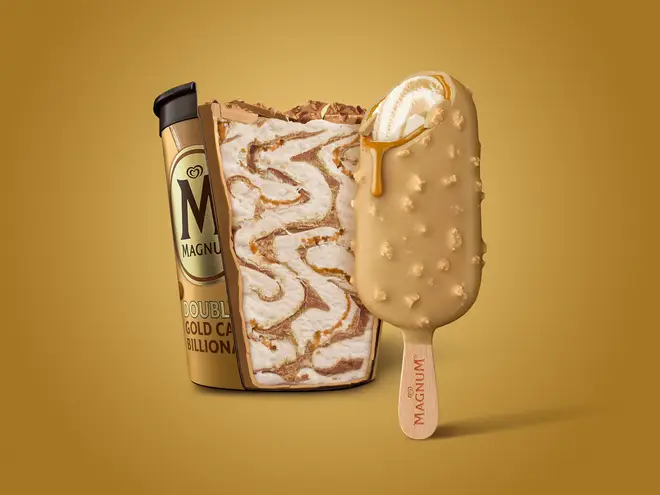 Lose yourself in Magnum's most luxurious ice cream ever, Magnum Double Gold Caramel Billionaire. 
It is an exciting union of crunchy shortbread biscuit coated in golden caramel cracking chocolate, encasing layers of gooey salted caramel sauce and velvety double swirled ice creams.  
And it's available as a stick bar and in a tub, meaning you can enjoy it on the go or at home (or both!).
Where to buy: Nationwide, including Tesco, £3.50 for three bars or £3.85 for a 400ml tub.
Beyond Meat x Pizza Hut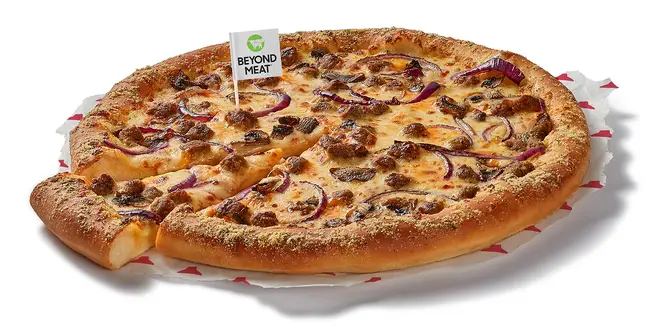 Pizza Hut Delivery has teamed up with Beyond Meat to create three new pizzas that have the same juicy, meat-like texture and savoury satisfaction of Pizza Hut's meat toppings... without any meat!
Beyond Italian Style Sausage Supreme is loaded with meat-free Beyond Italian Style Sausage™, oozy mozzarella cheese, mixed peppers, mushrooms and crunchy red onions.
Beyond Three-Meat Three Cheese, topped with not one but three Beyond Meat toppings, with meat-free Beyond Italian Style Sausage, Beyond Beef® Crumbles, Beyond Pork™ Crumbles, mushrooms, red onions, and a decadent three cheese blend.
Beyond Beef Sizzler pizza is topped with meat-free Beyond Beef Crumbles, mozzarella cheese, red onion, fiery jalapeños and green chillies.
Beyond Italian Style Sausage Tear & Share Topper – a moreish mozzarella cheese and garlic folded pizza bread, topped with sumptuous meat-free Beyond Italian Style Sausage, and cut into strips for ultimate shareable enjoyment.
Beyond Meat's products are vegan, so if you want a vegan pizza, simply order one of the new items without the cheese!
Where to buy: Pizza Hut Delivery, prices vary
LRM handbag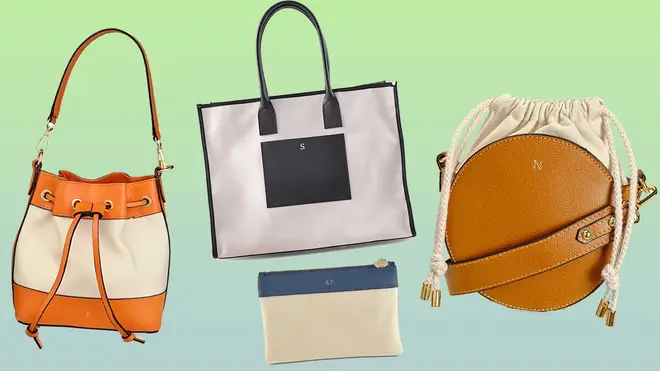 LRM's Summer Collection is available in four timeless colourways to instantly refresh your summer wardrobe (navy, black, tan and orange).
Whether you're patiently waiting to get on that plane or looking forward to a staycation, this collection has everything you need for a sleek and versatile style.
Their bestselling Rosie bag has had a chic twist with a canvas drawstring fastening and and the gorgeous new Bucket Bag will take you from beach to bar.
Travel with ease with the large Canvas Tote, perfect for beach towels and a seaside picnic.
Finally, pop all of your holiday essentials in the simple and stylish canvas pouch.
All of the bag styles can be personalised with initials, and come in orange, navy, tan and black.
Where to buy: LRM Goods
Hernö Old Tom Gin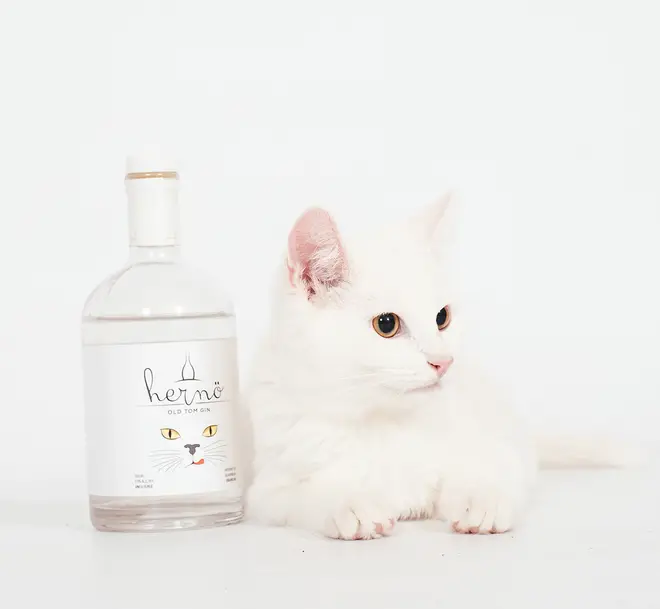 The 'World's Best Gin' is now available at Waitrose!
Hernö Gin Distillery is the first dedicated gin distillery in Sweden, and this organic Old Tom Gin pays homage to 18th century England when gin was outlawed.
According to legend, a black wooden cat placed outside pubs was used both to buy and serve the illegal beverage.
When a penny was placed in the cats mouth the gin was served by the bartender in the pub through a tube hidden in one of the paws.
Thankfully in 2021 it is a LOT easier to buy a G&T!
Where to buy: Hernö Old Tom Gin, £35 online and in store at Waitrose
Bar La Rampa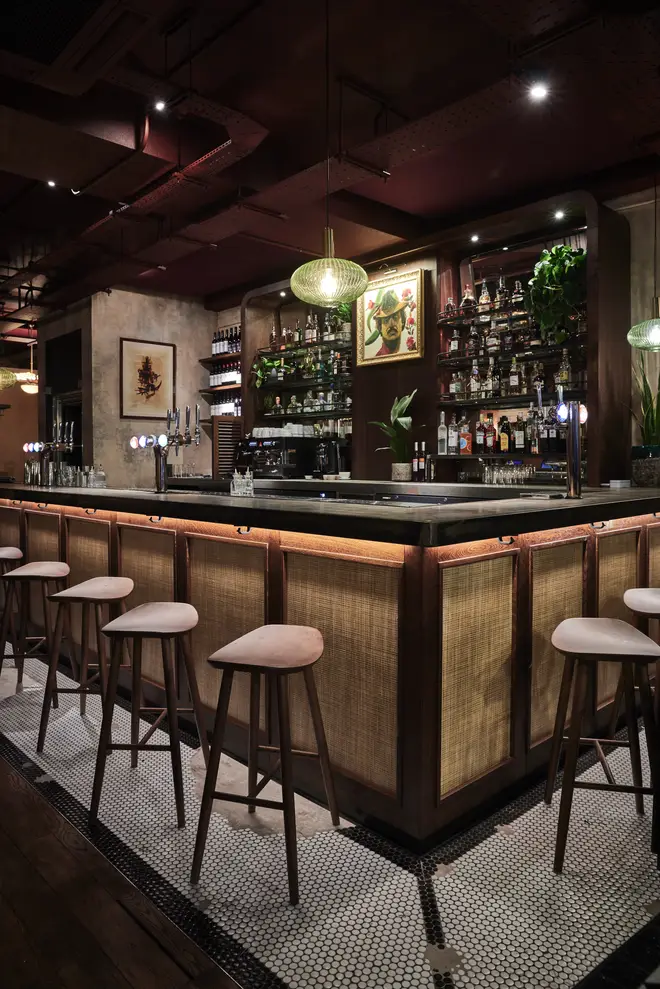 On August 16th brand new venue Bar La Rampa will take you back to 1950s Cuba.
It's a new dining and drinking destination which combines amazing Cuban dishes developed by TĀTĀ Eatery, and cocktails curated by the respected mixologist and bartender, Marcis Dzelzainis. 
Bar La Rampa celebrates the heritage and culture of 1950's Havana, right in the heart of Central London.
Located a short walk from Oxford Circus on Market Place, it is the perfect place to stop off for cocktails and dinner after a day of shopping.
More information and reservations: Bar La Rampa
Wineapp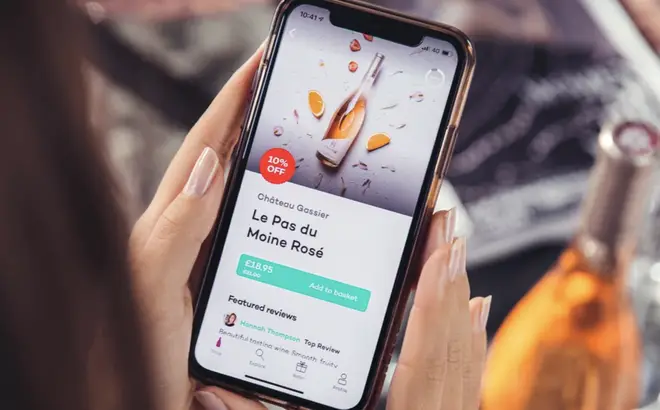 Just like Deliveroo will bring a restaurant quality meal to your door in a matter of minutes, Wineapp does the same with booze.
Londoners in some areas can get their pick from their inventory of 800 wines, specialist spirits and craft beers delivered by courier in under an hour, but the rest of the UK can expect theirs to be sent by next day delivery.
Struggling to choose? Enjoy a 10% - 40% discount when you mix and match any 4 or more bottles.
Not sure what wines you like? Take their short taste quiz and get a whole list of recommended wines, matched solely to your unique taste buds, or browse by food pairing and match wines to your upcoming meals.
A lot of their wines are sold at top restaurants, but you can buy them from just £8 a bottle.
For more information. visit Wineapp
LU biscuits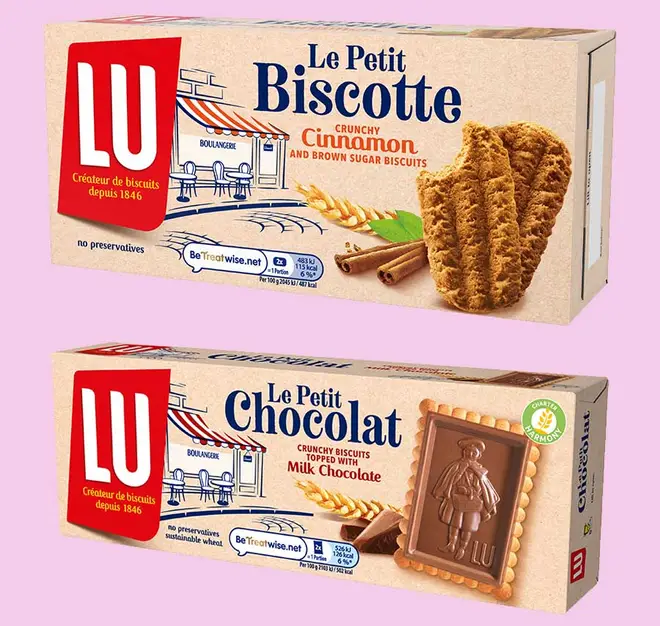 Delicious French biscuit brand LU have launched in the UK for the first time with 4 delicious flavours available now.
Le Petit Beurre – featuring the iconic LU biscuit shape, this is a slight variation on LU's original recipe from 1886
Le Petit Chocolat – pairs Le Petit Beurre with an indulgent, thick layer of chocolate
Le Petit Biscotte – marries the subtle flavour of brown sugar and cinnamon with a rich, crunchy texture
Le Petit Citron – brings a soft texture and citrus flavour to the range
Where to buy: Tesco, £1.50 a pack
Gnome cocktail chalice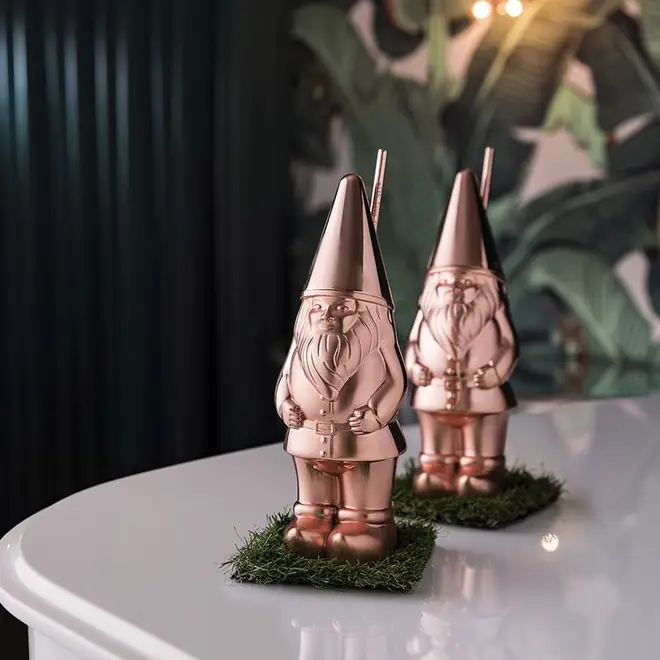 Absolut don't just made incredibly smooth Swedish vodka, they have expanded in to home barware, too.
We love these copper plated gnome shaped cocktail drinking vessels which not only look super cool but also keep your drink super cool, too!
There are other designs available, including mermaids and cats.
Where to buy: Copper Gnome, Absolut Elyx, £87