A trip to Ragdale Hall Spa is the Christmas gift you never knew you needed to give... yourself
5 December 2018, 18:00 | Updated: 16 January 2019, 15:26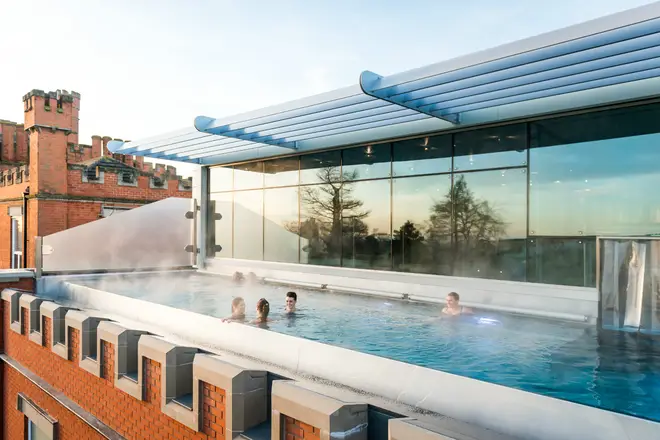 Peace on Earth DOES exist... and it's just up the M1.
The cold weather would normally be enough to keep people out of swimming pools, but when it's on the roof of a luxury spa, how can you say no?
This is how I - after taking a deep breath and wading out in to bitter winter chill - ended up feeling like I was on a tropical holiday from the neck down, despite a light icy rain gently nipping at my exposed face.
Looking out over the rolling Leicestershire countryside, all that could have made that precise moment in Ragdale Hall Spa's new rooftop infinity pool even more perfect was a dramatic thunderstorm - and at the time I had no idea my wish would come true.
After spending what seemed like hours watching night creep in from the heavenly vantage point of the infinity pool, my three girlfriends and I decided it was time to lift anchor and explore what other indulgent experiences the luxurious all-inclusive spa had to offer.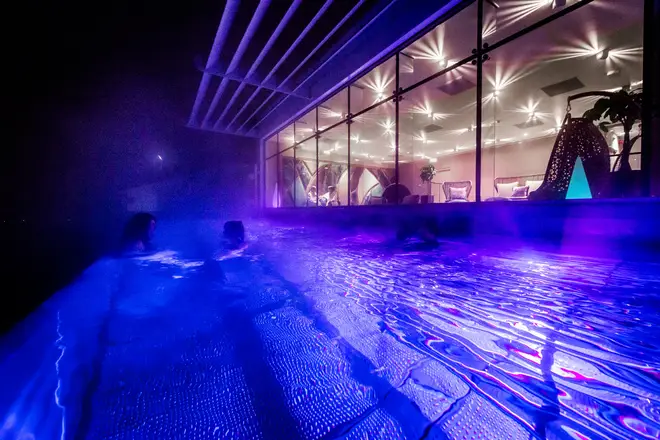 Just hours before, we had gasped with delight at the sight of the imposing Tudor building that waited at the end of a winding gravel drive - all of us feeling like WAGs in a deleted scene from Footballers Wives rather than four tired and stressed office workers in their thirties.
People come from all over the country to recharge at Ragdale, some for a day, some - like us - for an invigorating and relaxing overnight break, and others simply stay for as long as they can.
After being greeted by the beaming reception staff, we put our bags in our rooms then got in to our robes and headed downstairs for a massage.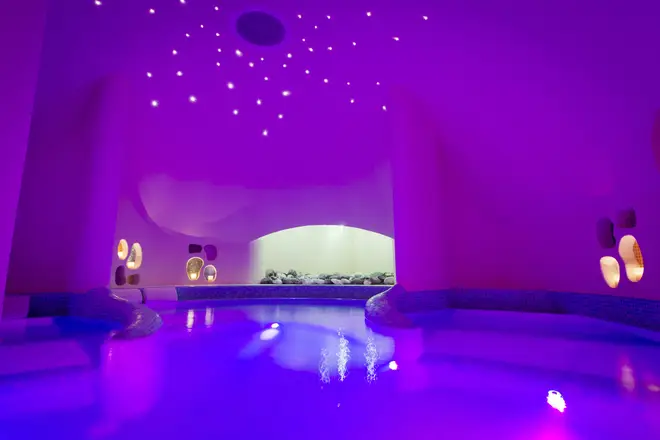 An hour later as we compared notes over a cup of herbal tea, we all agreed we had 'reached peak relax' - unaware that by the time we left the hotel we would wonder if we would ever be able to do anything - including eat breakfast, lunch and dinner - wearing anything else but dressing gowns.
We were already impressed with the top level of Ragdale Hall Spa, but it turned out that its Thermal Spa - nestled away next to one of its three swimming pools - was just as incredible.
A labyrinth of sensual experiences awaited us, the sound of waterfalls and a humid tropical plant-friendly atmosphere adding to the holiday feel we had been immersed in a few flights up.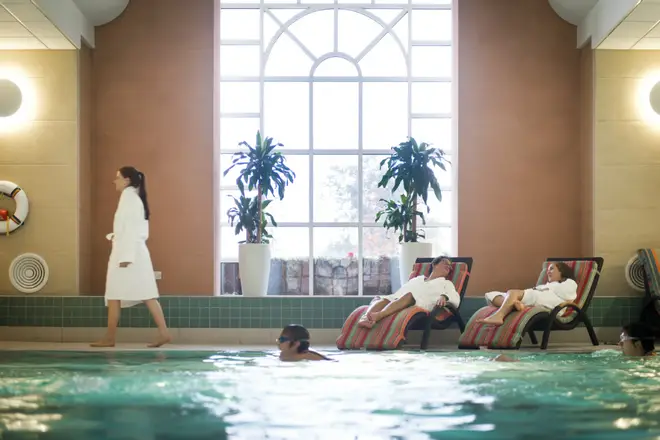 In the Candle Spa, which was like a small swimming pool down a flight of stairs, you were encouraged you to float around on your back like an otter, bathed in gentle candlelight and looking up at a cavernous ceiling dotted with fairy lights designed to look like a starry sky.
Kept at a constant 34°C, it was the definition of relaxation in a room - and definitely something to add to your 'dream house wish list'.
But the experiences didn't end there, with special saunas called the Thought Room, Colourflow Cave, and Scented Room giving all five senses an exhilarating work out.
A Volcanic Salt bath laced with ancient minerals and eucalyptus cleansed the lungs - a pampering session for an organ put through its paces every day thanks to our polluted cities and toxic habits.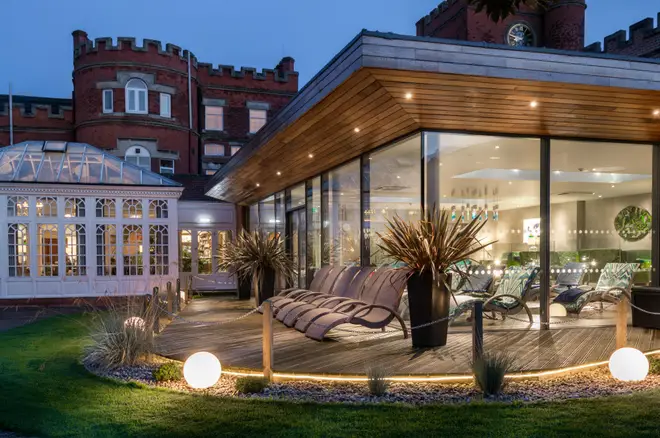 For us, the most exciting pool at the spa was the Lagoon, which started indoors by the entrance to the Rose Sauna but led outside to a winding path of crystal blue water and immense power showers built in to natural rocks that got rid of any stray knots the massages earlier that day had missed.
Leaving the Lagoon to dry off before heading to the spa's gourmet dining room for a three course meal of fresh, seasonal food, we saw an area we were yet to explore.
Hidden back in an alcove was the Cave Shower which had a special setting - all you had to do was press a button and you would unleash a thundery rainstorm complete with lightning.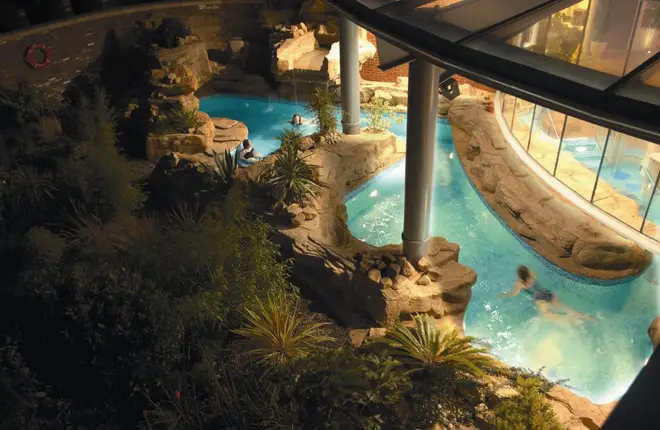 As the four of us stood there shrieking with laughter as we got drenched by the indoor rain, I realised the wish I had made earlier in the infinity pool had come true... and I kicked myself for not wishing that I would one day win the lottery so I could spend every weekend relaxing at Ragdale Hall Spa.
For more information about Ragdale Hall Spa, including their range of gift vouchers which are ideal for Christmas, click here.