Father's Day 2020: Best alcohol presents and boozy gifts that your dad will love
21 May 2020, 16:19 | Updated: 19 June 2020, 09:26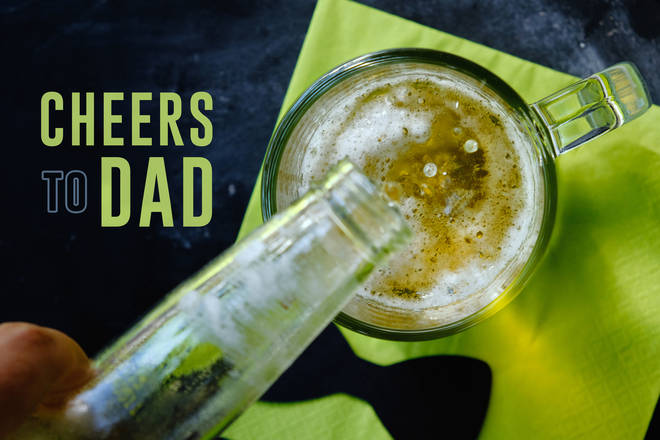 June 21 2020 is Father's Day, and while coronavirus and lockdown might make it hard to visit, you can still arrange a thoughtful gift to be delivered by post.
Whether your dad likes a whisky, gin, beer, wine, rum - or anything - there is an abundance of boozy gifts available for Father's Day.
Here we share a few tipples you can order online and have delivered in time for the special day, or pick up easily on your next shop...
Freedom British Lager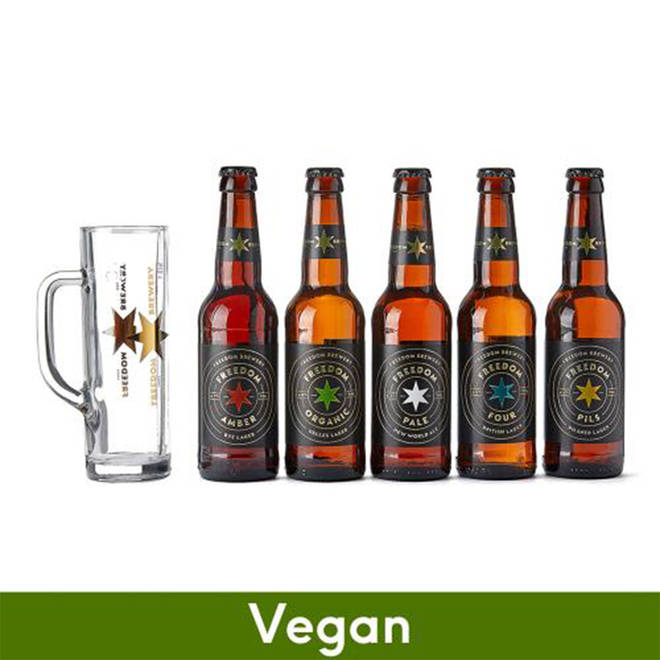 If your dad is a fan of his lagers, then look no further than this brilliant Freedom Brewery gift set, available from Moonpig.
Freedom Brewery have been crafting distinctive beers since 1995, and this expertly collated award-winning set features a wide range of flavours for your dad to enjoy.
The sustainable brewery uses a brewing process that sets them apart from the mainstream, using natural spring water that comes directly from a unique bore hole, brewing under pressure and allowing the beer to naturally carbonate, which in turn creates a lighter and easier drinking beer.
This brilliant beer set includes: Freedom Four Lager, Freedom Pils Lager, Freedom Extra Lager, Freedom Pale Ale Lager, Freedom Organic Helles Lager, Freedom Half Pint Tankard.All are Vegan friendly.
Where to buy: at Moonpig.com, priced at £20.
Warners Gin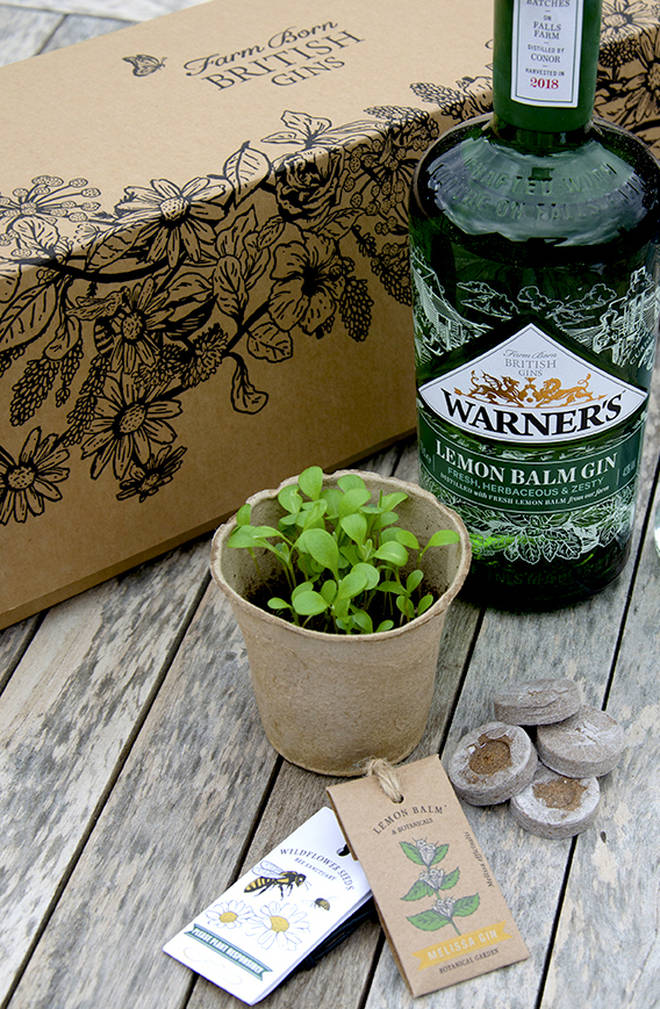 The award-winning gin farmers Warners are now gifting 'Get Growing' kits with every home delivery to bring some extra joy to your home and gin serves... and help the bees.
Perfect for a green-fingered dad, the gardening sets, which include wildflower and lemon balm seeds, coir compost pellets and biodegradable pots, along with wildflower and lemon balm seed packets, will be gifted with every home delivery ordered from the Northamptonshire distillery to inspire customers to have fun planting at home.
With a huge variety of gins available, their Lemon Balm bottle - made with three core botanicals, lemon balm, lemon verbena and lemon thyme - is perfect for enjoying on a sunny June afternoon.
Where to buy: Visit Warner's Gin, to see all flavours, cost £40 each
Disaronno Velvet
Just in time for Father's Day, Italian liqueur brand Disaronno is bringing out a new 'Velvet' bottle.
Sweet, delicious amaretto gets a summertime makeover, being reimagined as a smooth cream liqueur that is best enjoyed over ice.
Perfect for dads who love an ice-cream, or a glass of Irish cream at Christmas.
Where to buy: Disaronno Velvet will be available across the UK from the end of May.
Barista Brothers Coffee Liqueur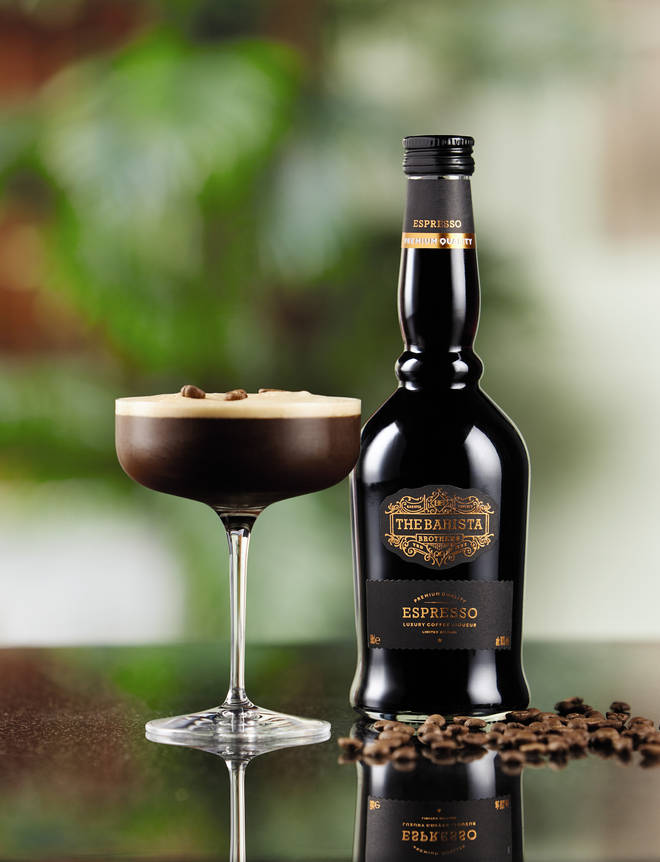 Dads who have become a dab hand at quarantinis, can make Espresso Martinis in moments with Aldi's new coffee liqueur.
Mix equal parts of The Barista Brothers Coffee Liqueur and vodka, mix with boiling water and shake together with plenty of ice.
Strain into a cocktail glass and garnish with two coffee beans – cheers!
Where to buy: In store at Aldi now, priced £7.99
Mermaid Gin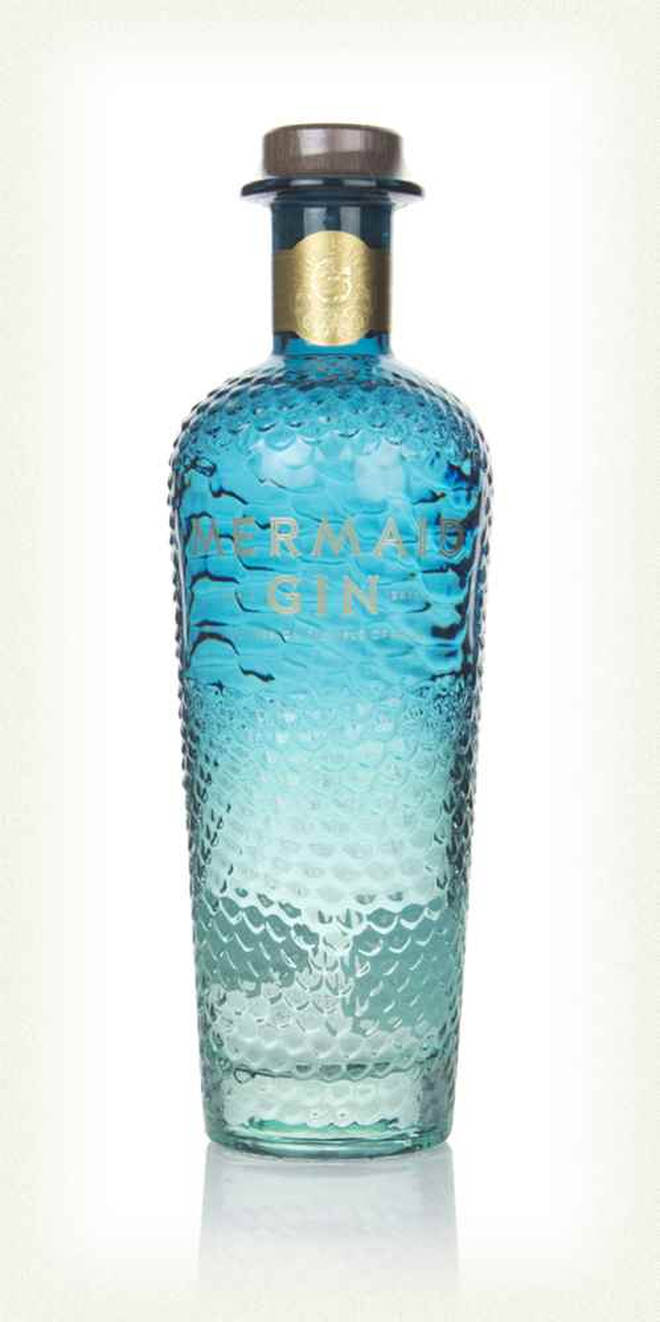 If the bottle isn't enough to sell you, the gorgeous lemony flavour of this beautifully distilled gin should be.
Mermaid Gin is made in the Isle of Wight's only distillery, created by long-time friends Xavier Baker (a brewer) and Conrad Gauntlett (a winemaker).
A smooth yet complex blend, Mermaid features the freshness of organic lemon zest, the peppery notes in grains of paradise and a hint of sea air from fragrant rock samphire (foraged from the Isle of Wight's cliffs - and known locally as "Mermaid's Kiss", hence the gin's name).
Where to buy: In-store at Marks & Spencer, John Lewis and Harvey Nichols, online at masterofmalt.com, priced £37.75
Lowlander Beer Explorer Gift Pack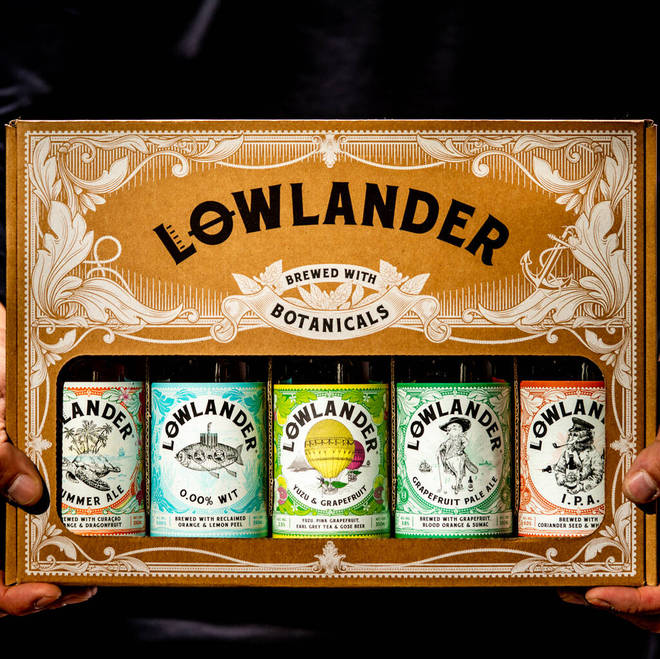 Give your dad a trip to The Netherlands without leaving home with this selection pack of Lowlanders' botanically brewed beers.
The Lowlander Explorer includes: one Islander Summer Ale, one Lowlander 0.00% Wit, one Lowlander Yuzu & Grapefruit, one Lowlander Grapefruit Pale Ale and one Lowlander I.P.A.
Where to buy: Not On The High Street, priced £29
Don Papa Rum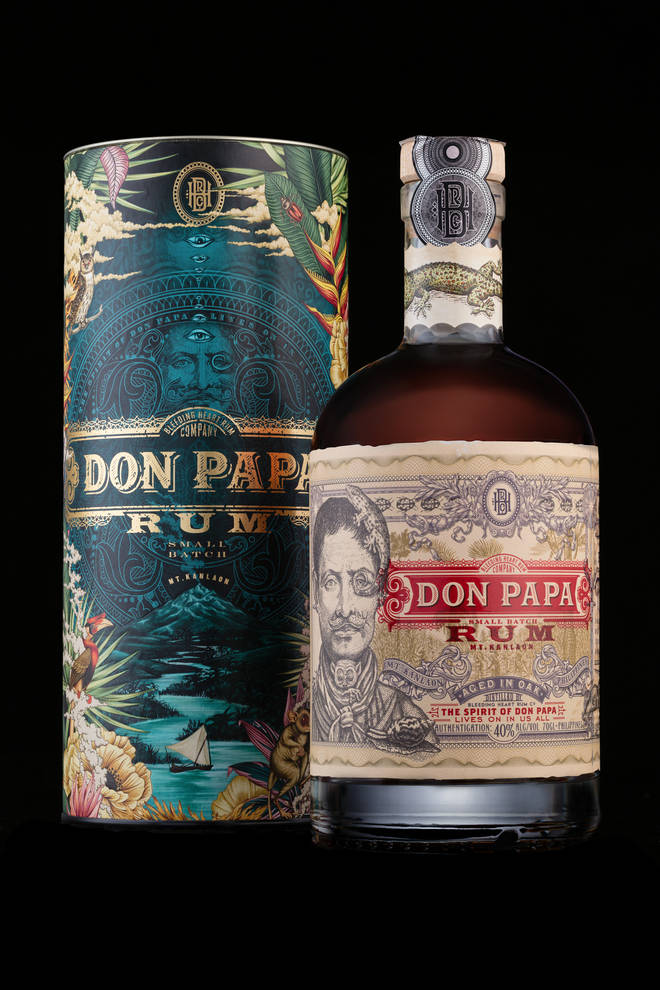 The delicious Philippines rum is releasing a limited-edition 'Cosmic' Canister for Father's Day, launching in Sainsbury's on the 1st June.
It depicts the mystical world Don Papa calls home - the island of Sugarlandia in the Philippines. 
Where to buy: Available in Sainsbury's from June 1, RRP £32
Caorunn Gin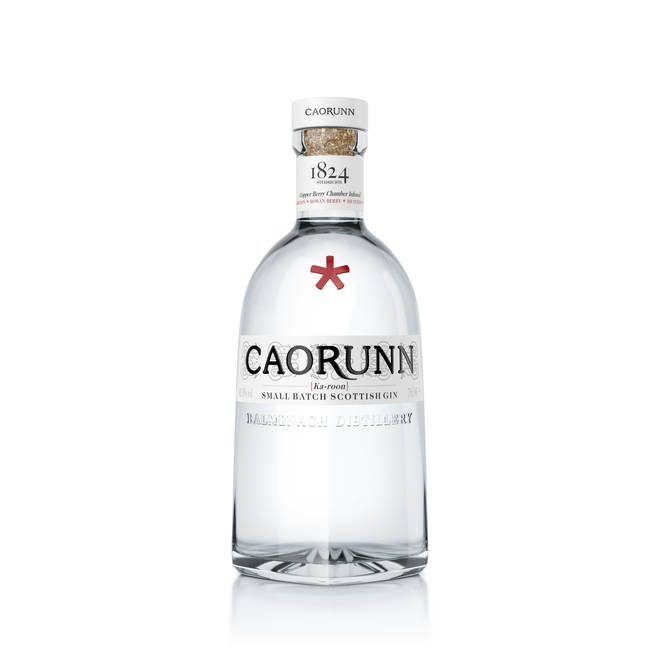 Caorunn is made with a combination of traditional and handpicked botanicals from near its Speyside distillery, including rowan berry, heather, coul blush apple and dandelion.
It's delicious served with tonic and a slice of red apple, and also makes a great base for more experimental gin cocktails.
Where to buy: Available from Master of Malt for £26.99
Glasshouse Whisky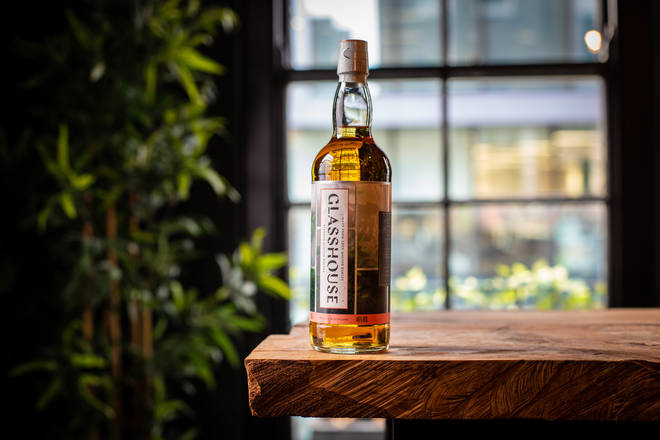 Glasshouse Whisky has been designed specifically to be mixed with soda water - which makes for a simple and easy drink to have during the lockdown.
Perfect for dads who love a glass of scotch, or are looking for a new lighter tipple during the summer.
Where to buy: Available from Master Of Malt, RRP £29
Seville Orange Marmalade Distilled Gin Liqueur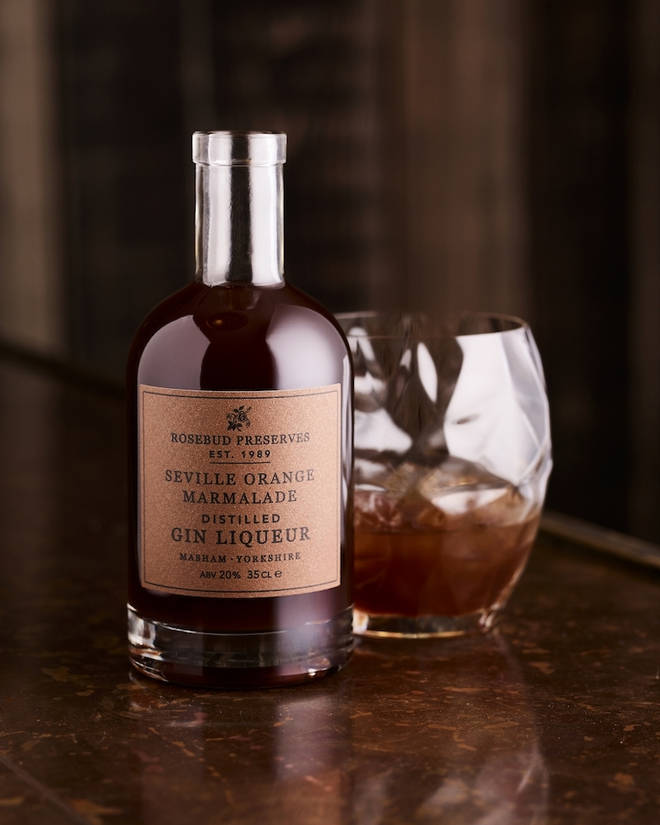 If your dad loves marmalade on toast, then surprise him with this orangey gin.
Made in a traditional copper still to create a deep, dark and warming blend of bitter orange, molassed sugar and botanically rich hand-crafted gin with a truly distinctive flavour, enjoy over ice with tonic.
Where to buy: Available for £29.95 from Rosebud Preserves
Gentleman Jack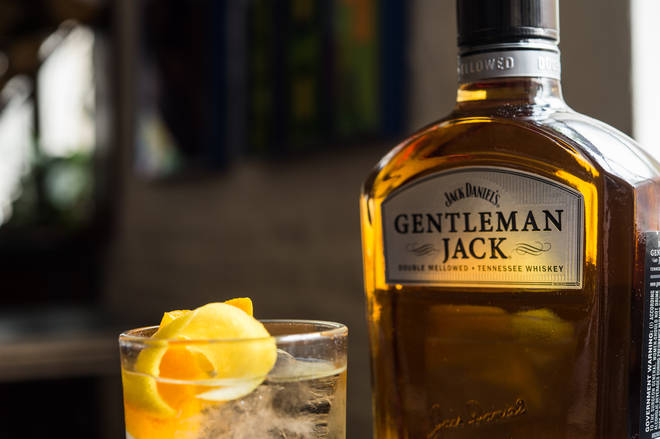 A member of the Jack Daniels family, this Tennessee Whiskey is an exceptionally smooth spirit that can be enjoyed straight over ice, or served with coke for a more luxurious take on a classic JD and coke.
Where to buy: Gentleman Jack is avaialble nationwide (and on Amazon) for £35
The GlenDronach Revival 15 Year Old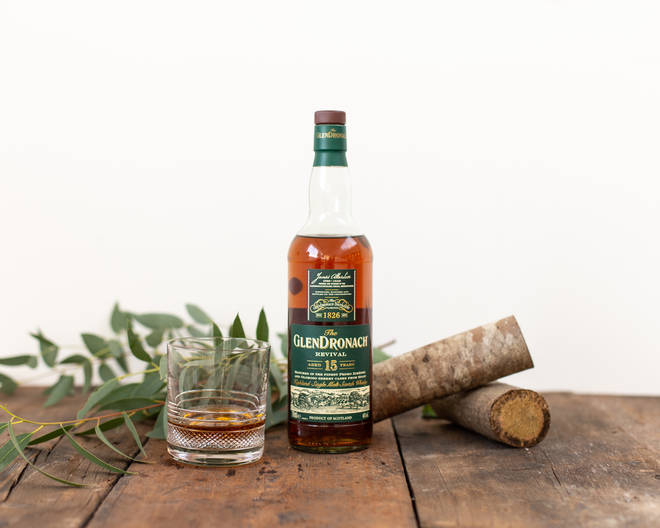 If your dad loves a whisky, give him one of the world's best. The GlenDronach Revival was awarded 'Best In Show Whisky' at the 2020 San Francisco World Spirits Competition.
Taking the top prize for whisky affirms it as the world's best - making it an ideal gift for the world's best Dad.
Taste-wise, GlenDronach is a richly-sherried single malt, produced in the Highland region of Scotland, with sumptuous notes of dark fruits, rich chocolate and manuka honey.
Where to buy: Available at The Whisky Exchange, priced £62.95
Keepr's Honey Spiced Rum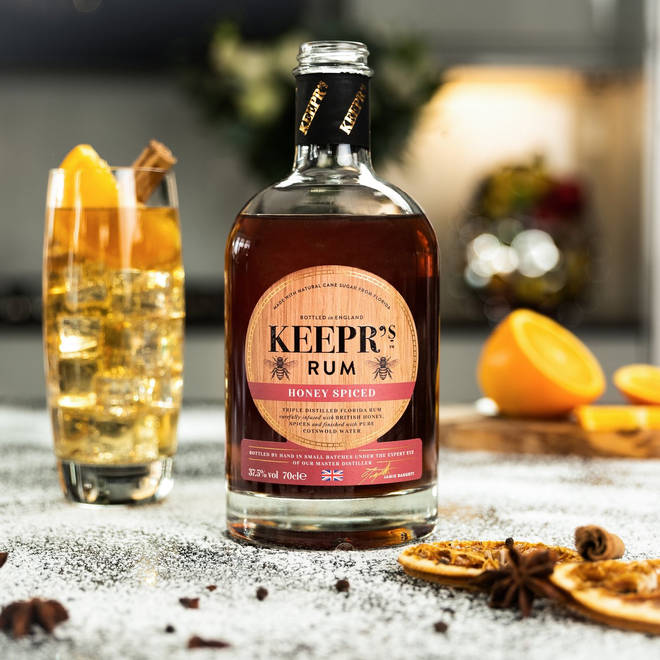 Keepr's beautiful Honey Spiced Rum would be a welcome gift for any rum-loving father.
The dark rum has the addition of mixed spices infused with 100 per cent British honey.
This unique-tasting spirit tastes gorgeous when mixed with ginger beer for a deliciously refreshing drink, and you can even personalise the bottle to give it that special touch.
Where to buy: Available at British Honey, priced £37.75
Prophecy Rose

This gorgeous pale pink wine showcases the best of the South of France.
On the palate, it is delicate and bright with layers of fresh strawberries, raspberries and a hint of white peach with a crisp and refreshing finish.
Where to buy: Available exclusively at Tesco
No.3 London Dry Gin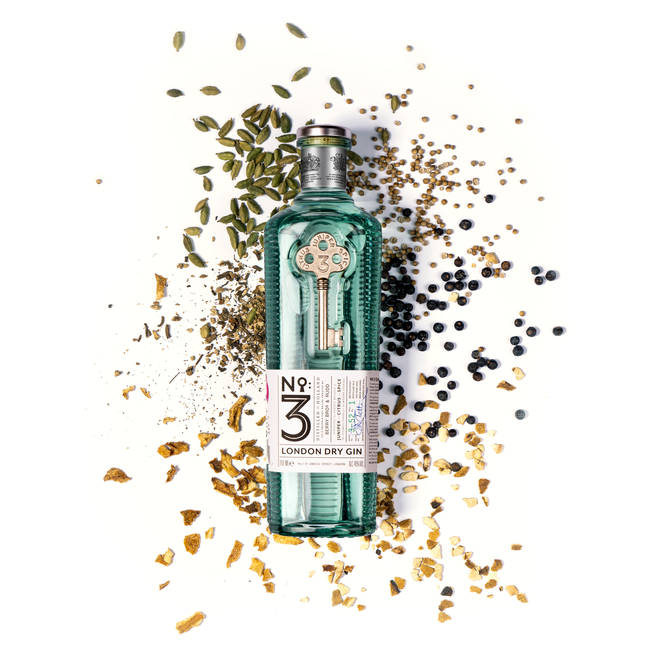 No.3 is the only gin in the world to have been awarded World's Best Gin four times. In terms of taste profile, it's a refreshing balance of juniper, citrus and spice.
It's sure to thrill dads who just want a "normal gin" rather than anything flavoured or overly elaborate.
Where to buy: Available at Waitrose, RRP is £36 
Pub In A Box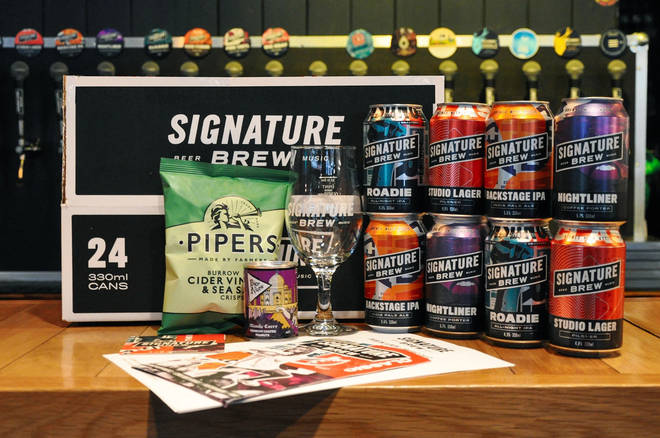 Choose between 8, 16 or 24 cans of Signature Brew's award-winning craft beers, and give your dad a trip to the pub this Father's Day.
Signature Brew's Pub In A Box also comes with a branded glass, music quiz, and snacks, plus information how to access Spotify playlists that have been curated by music journalists to accompany each beer.
The box can be delivered throughout the UK, and is delivered in just 1-2 days.
Where to buy: Available from Signature Brew, prices start from £25.

Son of a Gun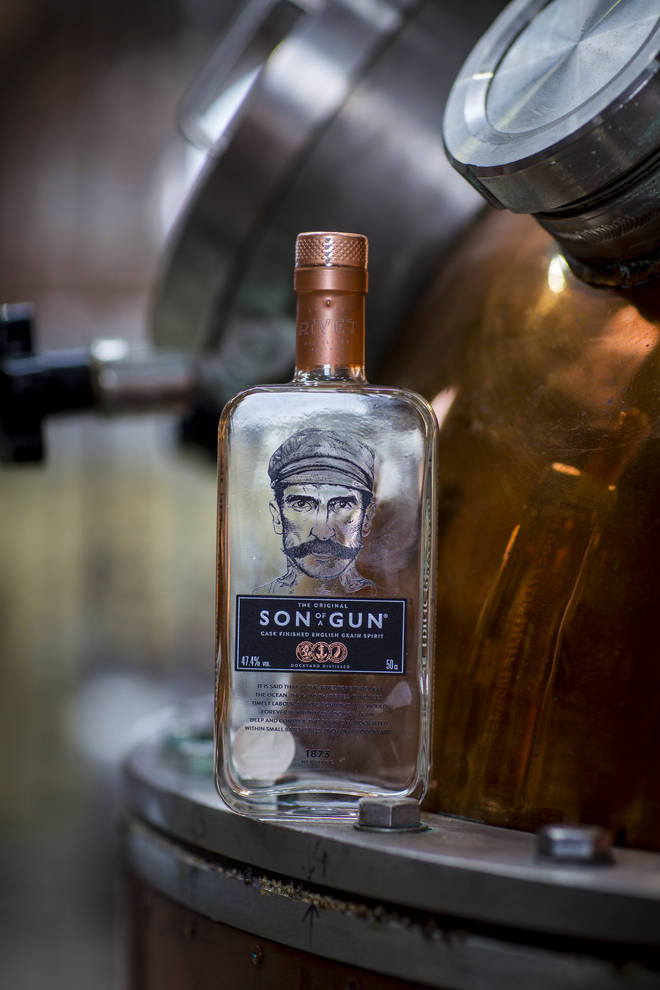 Son of a Gun is a new-make whisky aged for 8 weeks in once-used Bourbon barrels. It is then charcoal filtered to leave it almost clear, with just a faint fleck of brown.
It's basically whisky before it is proper whisky, and is a traditional English grain spirit.
Made by Kent's Copper Rivet Distillery, it is hand crafted in small batch at the family owned Distillery in stills at Chatham Dockyard.
The history lesson alone from learning about the spirit's origins and the naval legacy of the Kent coast will be an extra special present for history buff dads.
Where to buy: Available from Harrods, Whisky Exchange, Master of Malt or the, www.copperrivetdistillery.com, priced from £32.99
Entre Lunas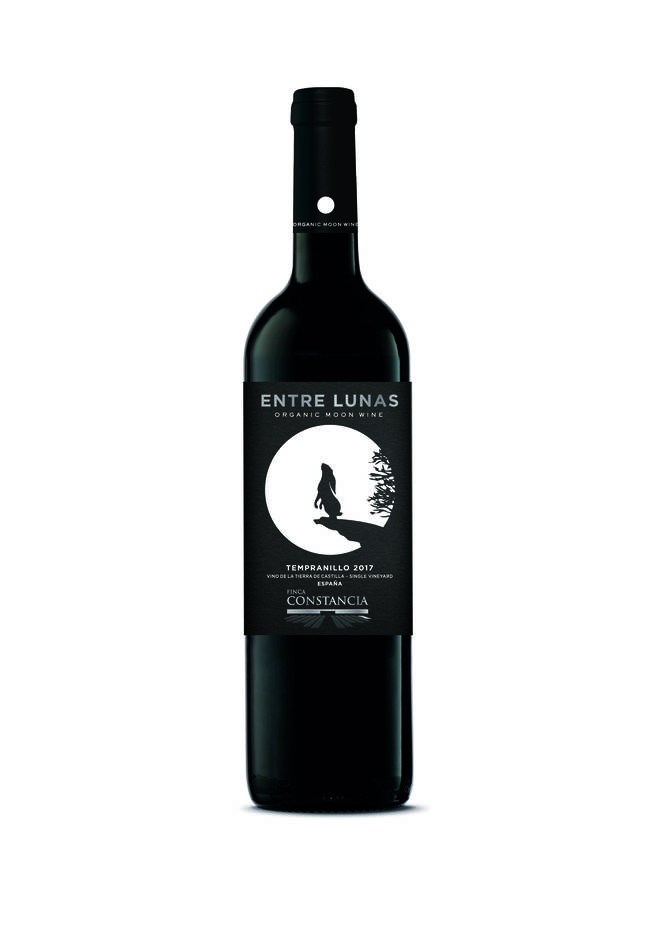 Treat your dad to a very fruity bottle of red. Entre Lunas is made from 100% organic Tempranillo grapes, and produced in Otero, near Toledo in central Spain
The tasting notes explain the bottle is a "full-bodied, structured red wine whose nose combines red and black fruit aromas with mineral and spicy notes coming from the ageing in wood".
Where to buy: £10, Sainsbury's
Isle of Harris Gin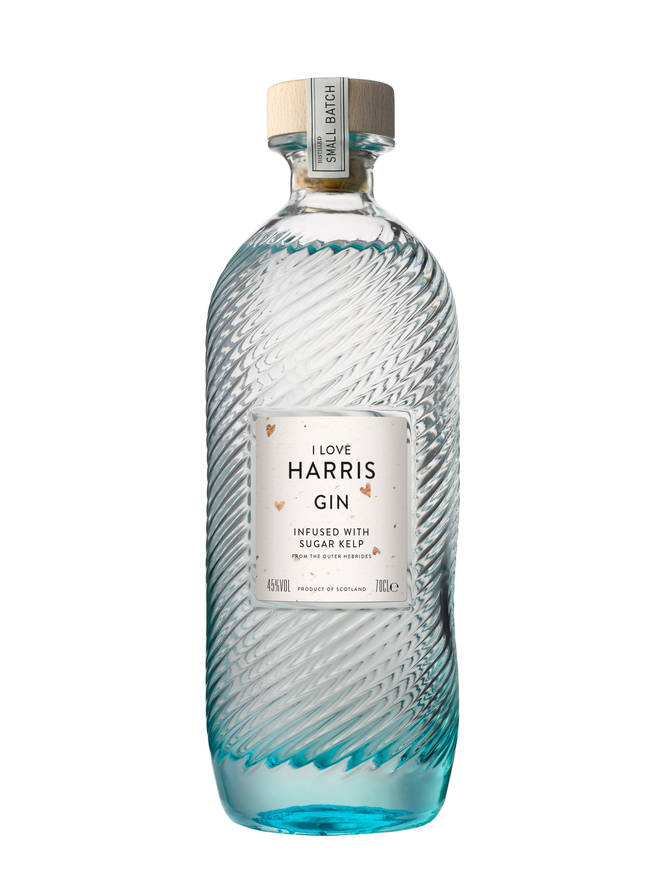 Located on the picturesque Outer Hebrides, Isle of Harris gin is distilled, bottled and labelled in the small village of Tarbert, and uses natural elements to create its unique flavour.
They use Sugar Kelp seaweed, gathered sustainably by hand from local sea-lochs, as the key botanical to express our island's unique maritime nature. Furthermore, the spirit is softened by the fresh, low-mineral rainwaters which flow from the nearby source stream of Abhainn Cnoc a 'Charrain.
The Special Edition I Love bottle is a great choice for Father's Day as 10% of profits go to NHS Charities Direct, and comes complete with a reminder that this delicious gin was sent from the heart.
Where to buy: £45, harrisdistillery.com
MOOSE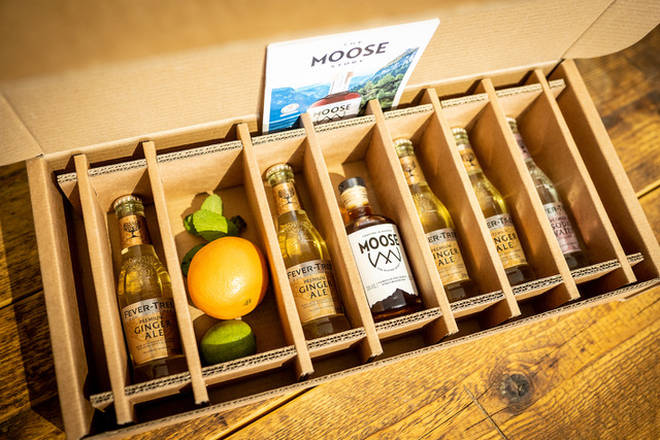 Austrian spirit MOOSE is giving dads the perfect introduction to their Alpine tipple with the special MOOSE Mule cocktail box.
The spirit is made in the mountains of Austria and is a blend of mountain herbs including mint, gentian, nettle and pine, with the natural sweetness of Canadian maple syrup and some subtle chilli heat.
It's a great addition to cocktails, and the special box contains all the ingredients you will need to mix four delicious MOOSE Mule cocktails at home: fresh orange, lime and mint, a 20cl MOOSE bottle and Fever-Tree mixers.
Where to buy: The MOOSE Mule cocktail box s available to buy from themoosedrink.com, £20
Darkness 8 Year Old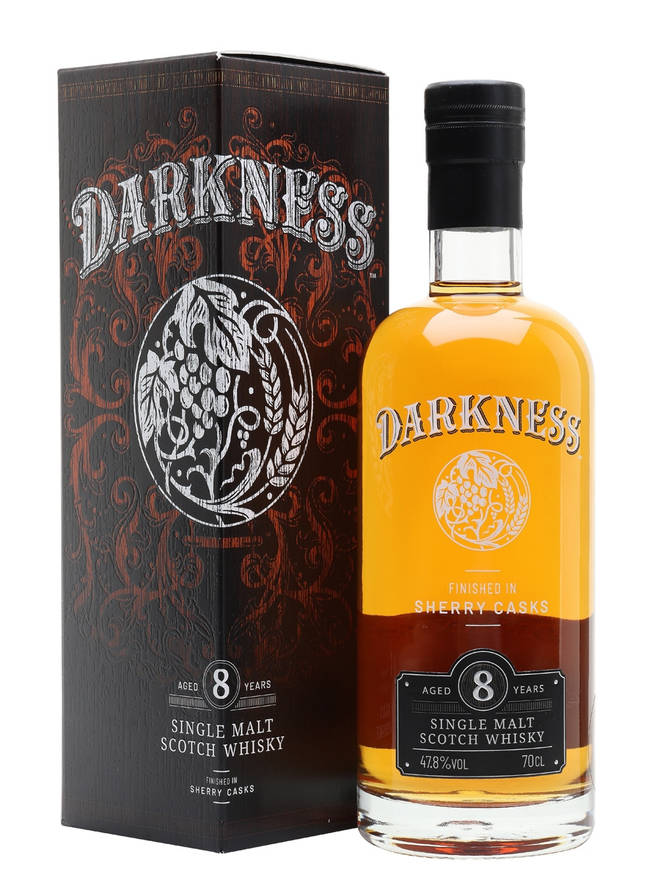 This single malt whisky from Darkness is matured in bourbon barrels, before being finished in oloroso sherry octaves.
A bold, fruity whisky, it offers notes of Amoretti biscuits, raisins, prunes and rich oak spice - a real treat for after dinner.
Where to buy: Available at masterofmalt.com, £39.95
Equiano Rum
The perfect luxury gift for a spirit lover, this multi-award winning rum is ideal for mixing, sipping and savouring, Equiano is a true rum with no additives, no added sugar, spices or colourants making it 100% natural.
On the nose, it delivers tropical warmth alongside notes of dried fruits such as raisins combined with sweet toffee, butterscotch and caramel, and what's better, Stormzy recently named it one of his favourite rums.
Where to buy: Available at masterofmalt.com, £46.95
Barcadi Gran Reserva Diez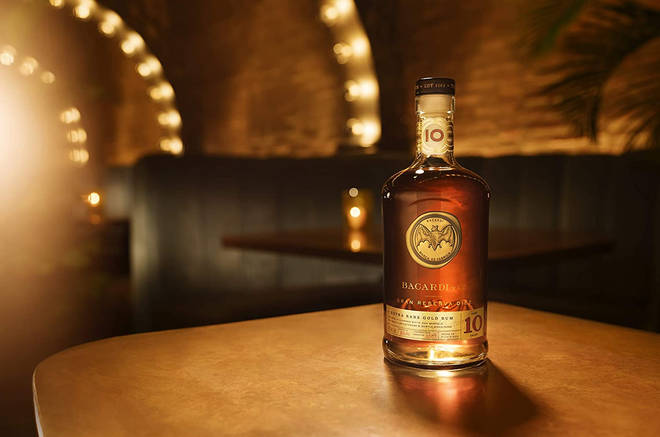 BACARDÍ Gran Reserva Diez, is a sipping rum matured in charred American white oak barrels and filtered through charcoal for a smooth finish. 
It is the ideal gift for dads who know their stuff and is an absolute essential addition to any drinks trolley.
Where to buy: Available on Amazon, £40.75
Bombay Bramble Gin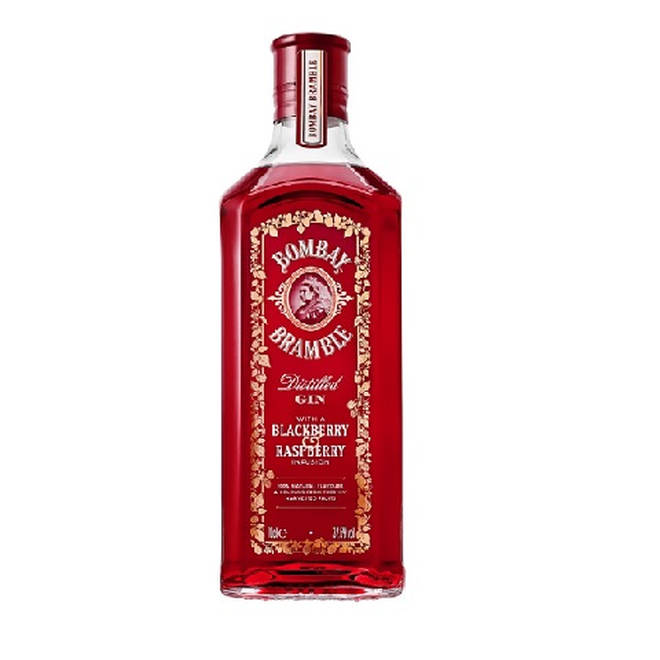 Give your dad the gift of the perfect summer drink with the latest launch from Bombay Sapphire.
Bramble is bursting with natural flavours of blackberries and raspberries, and for an extra special personalised gift, you can even engrave the Bombay Bramble bottle with your own message this Father's Day.
Where to buy: Available on Laverstock E-shop, £23 and £5 engraving