Vegan snacks UK: Best healthy treats and plant-based products to buy on the high street
18 May 2020, 11:59 | Updated: 21 December 2020, 14:03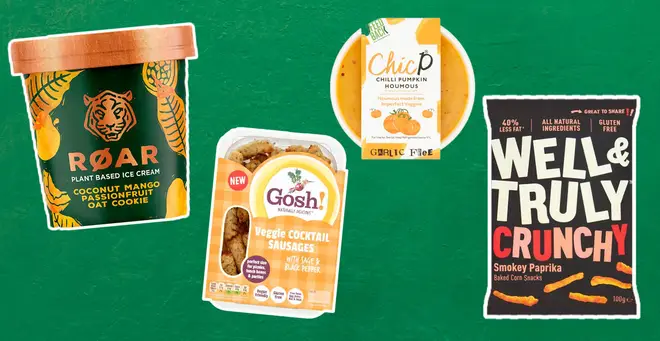 The best vegan snacks on the market - including granola bars, ice cream and cocktail sausages.
With the number of vegans in the UK rising significantly over the past few years, the high street is catching on.
And now those who choose to live on a plant-based diet can get their hands on hundreds of delicious snacks and treats.
Check out our favourite below...
Roar ice cream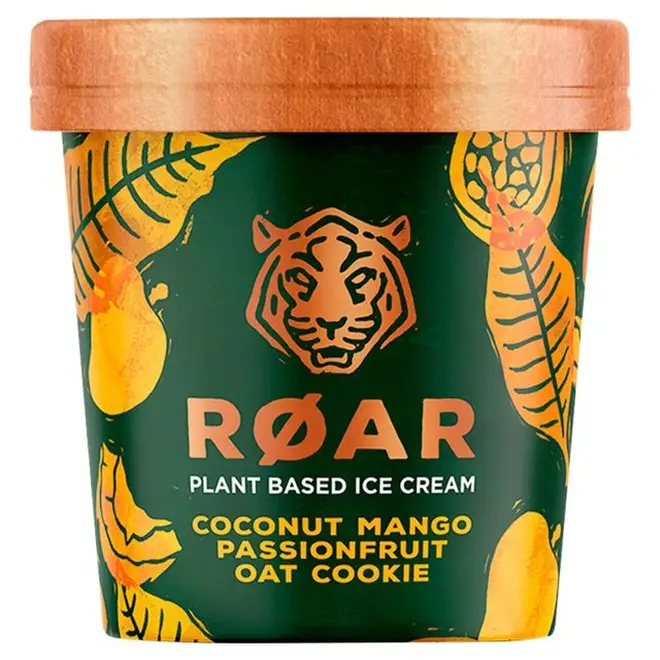 These tubs of joy are made from plant alternatives and come in flavours Coconut Mango Passion Fruit Oat Cookie Ice Cream, Hazelnut Chocolate Cookie and Hemp Seed Chocolate Brownie.
Price: £5 from Ocado and Tesco
Nim's Fruit Crisps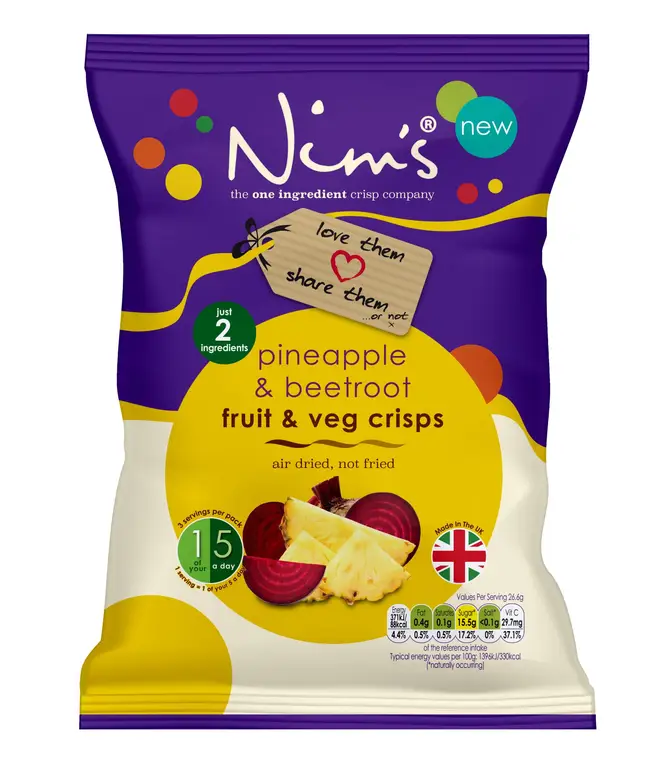 These nutritious fruit crisps come in some amazing flavours such as pineapple and beetroot.
The smell and taste combination will knock your socks off! Daring and delicious.
Price: Starting at 95p from Nim's
MadeGood granola bars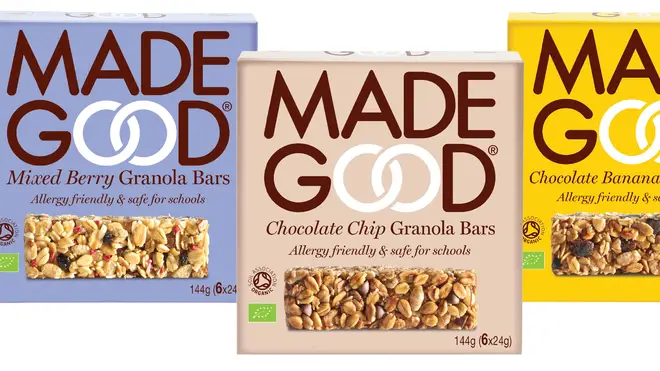 MadeGood granola bars are 100% vegan thanks to the syrup that binds the oats and are the first ever allergen free granola snack bar that's safe to eat in schools and workplaces! 
Price: £1 from ASDA
Pip & Nut gingerbread almond butter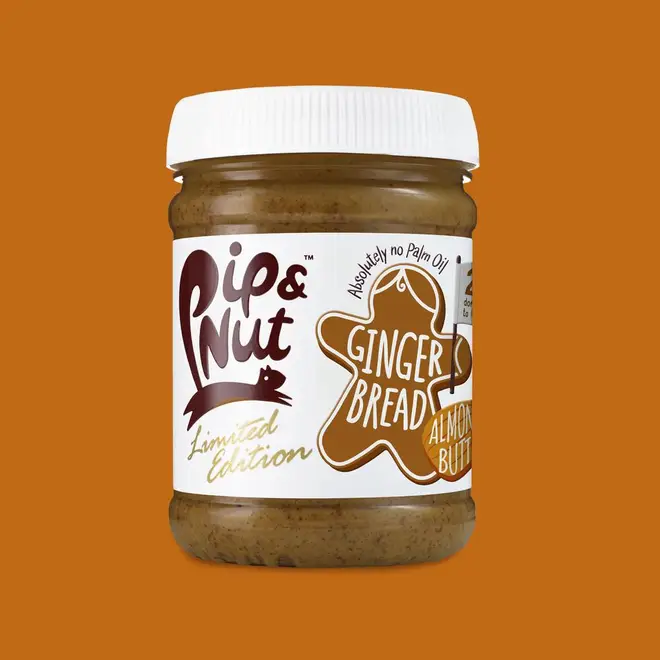 This Gingerbread Almond Butter Jar is the latest limited edition flavour from Pip & Nut.  
It is a delicious blend of smooth almond butter with zingy ginger and cinnamon spices to add warmth and some dates for a subtle caramel flavour.  
Price: £3.95 from Pip & Nut
Lizi's super muesli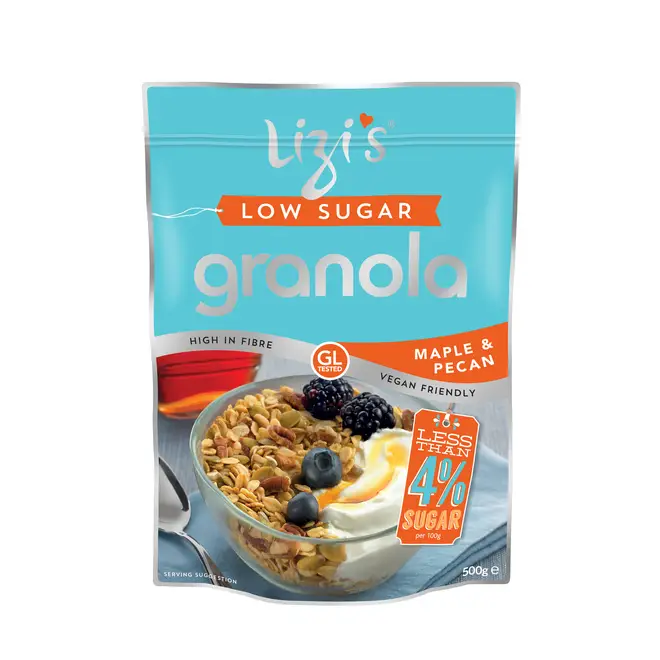 Lizi's Super Muesli comes in four delightful variants including Boost, Cleanse, Focus, Glow, packed full of added vitamins and minerals as well as good-for-you natural ingredients.
There also have Digestive Health and Lizi's Low Sugar Maple & Pecan which include natural ingredients such as turmeric, barley, hemp, maca powder and quinoa.
Price: £4 from Waitrose and Ocado
Crazy Jack nut mix
Crazy Jack have released organic dried fruits, nuts, seeds and pulses in an all new snacking range, which are perfect for popping into your bag before work.
Price: Starting at £2 from Sainsbury's
MOMA porridge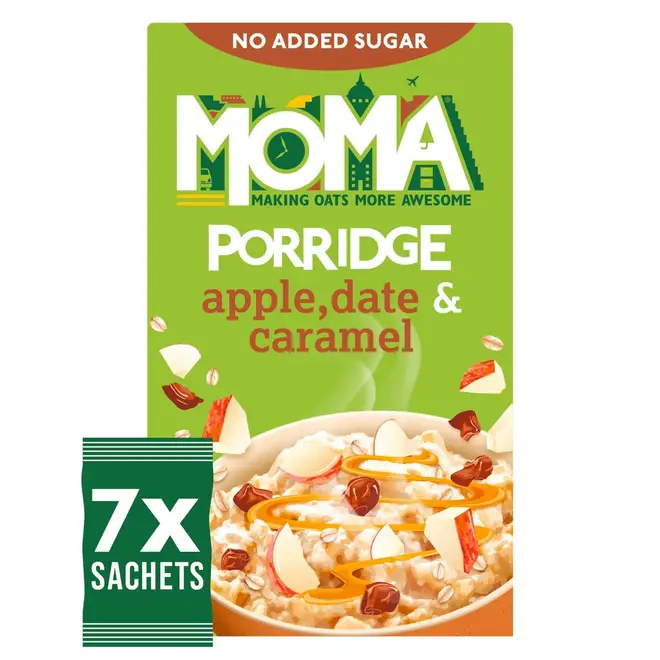 If you're looking for a warming winter snack, look no further than MOMA dairy free porridges.
They have new range of vegan porridges with delicious flavours including Apple Date & Caramel, Raspberry Chia and Pumpkin Seed and Peanut Butter and Maple Syrup.
Price: £3.20 from Waitrose
KIND bars
Get cosy with KIND's first ever limited edition bar, apple almond spice.
Keep yourself warm throughout this winter with this delicious new fruity favourite.
Price: £18 for 12 from KIND
Tiba Tempeh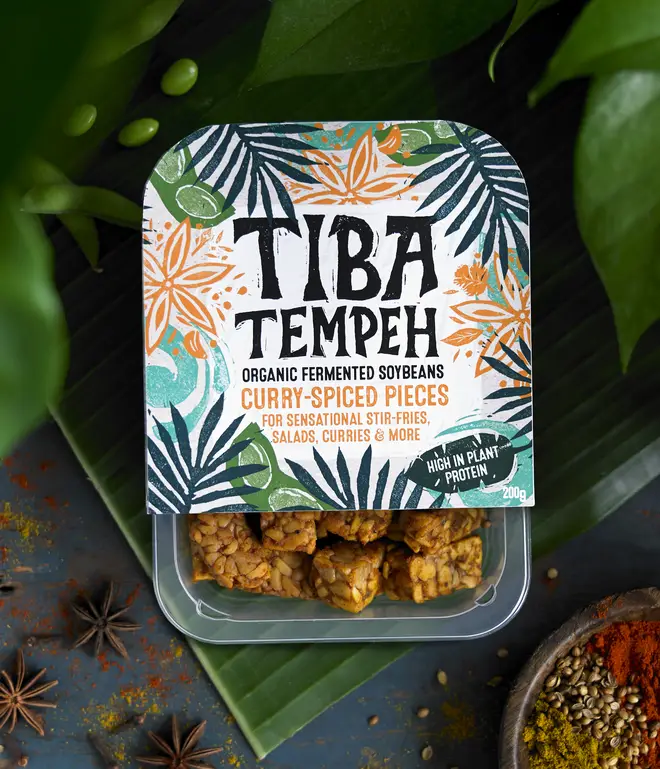 Tempeh is a traditional Indonesian food made from fermenting soybeans with live cultures, creating a natural plant protein.
This incredible range by Tiba Tempeh consists of snacks such as Tempeh Pieces in Curry-Spiced, Sweet Chilli and Soy-Marinated flavours, and a Smoky BBQ Burger.
Price: £3.25 from Holland and Barrett, Selfridges, Wholefoods and Planet Organic
itsu teriyaki chick'n vegan gyoza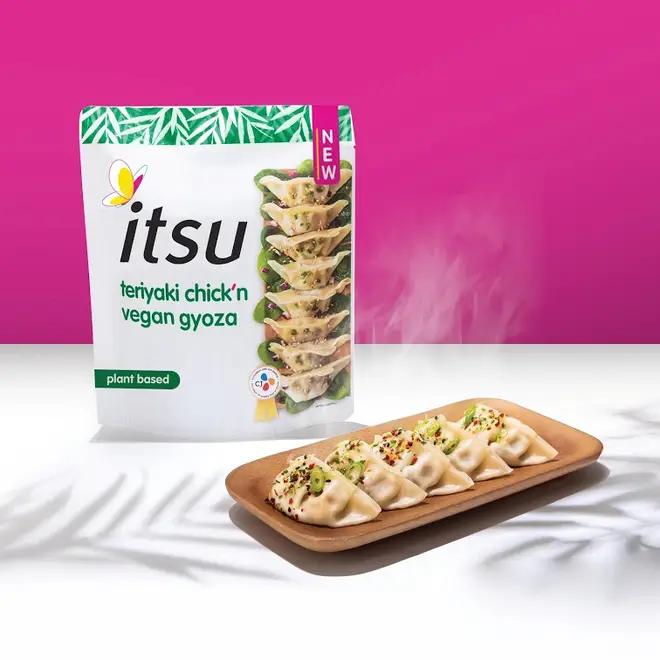 itsu has a whole range of delicious vegan lunch options, including the all new teriyaki chick'n vegan gyoza.
Bursting with flavour, these delicious gyoza are not only a protein-rich substitute for anyone trying to reduce their meat intake, but also are an exciting addition to any meal.
You can also get your hands on itsu's rice'noodles, miso mushroom brilliant'broth and spicy veg bao'buns from the range.
Price: £3.75 from Waitrose, Ocado and Tesco
Gosh! cocktail sausages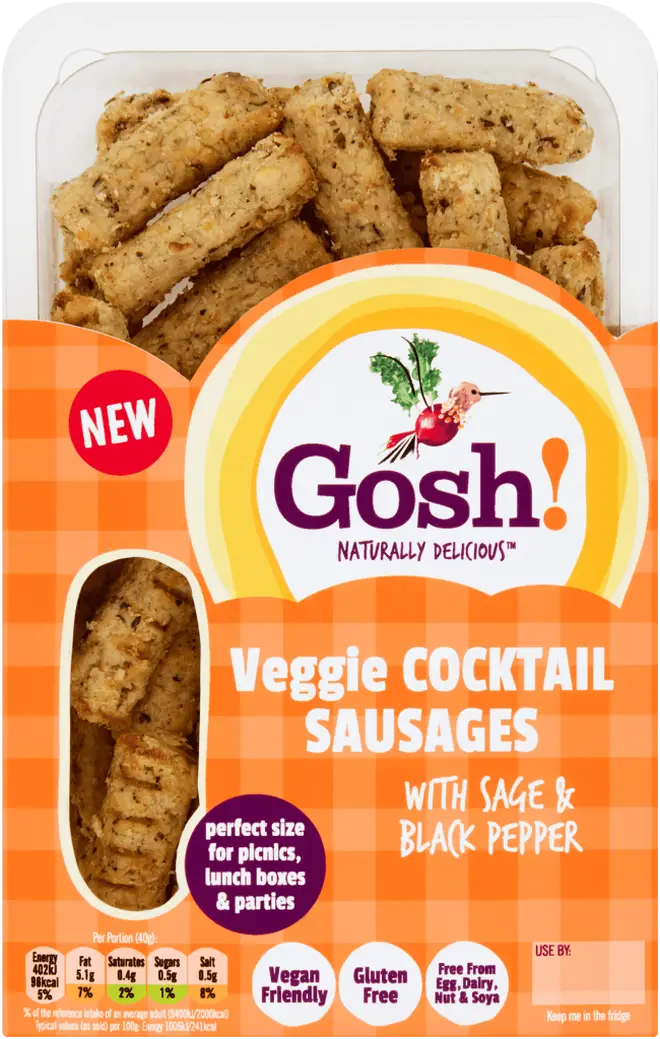 Gosh! has launched the perfect plant-based party platter picker – the new Veggie Cocktail Sausages with Sage and Black Pepper.
With no nasties, no preservatives and free-from the top 14 allergens, these are suitable for absolutely everyone.
Price: £1.99 from Morrisons and Booth
Mister Free'd tortilla chips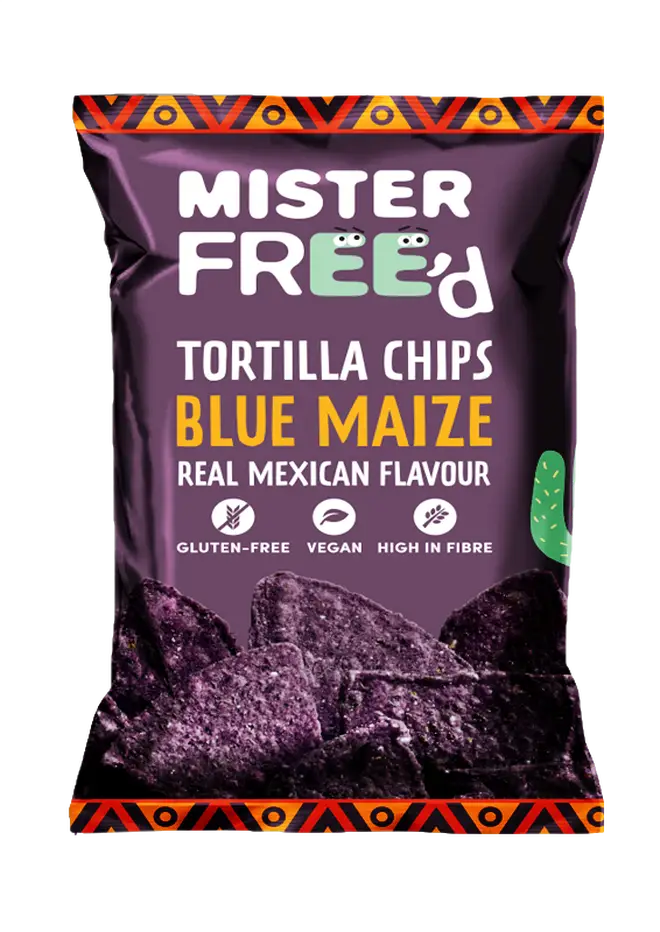 Mister Free'd has come to the rescue with the ultimate crispy snack for picnics, quiz nights and BBQs.
It's range of tasty, free-from tortilla chips now comes in two new flavours - Cheezie (vegan cheese) and Blue Maize.
Price: £1.99 from Waitrose
Oatly chocolate drink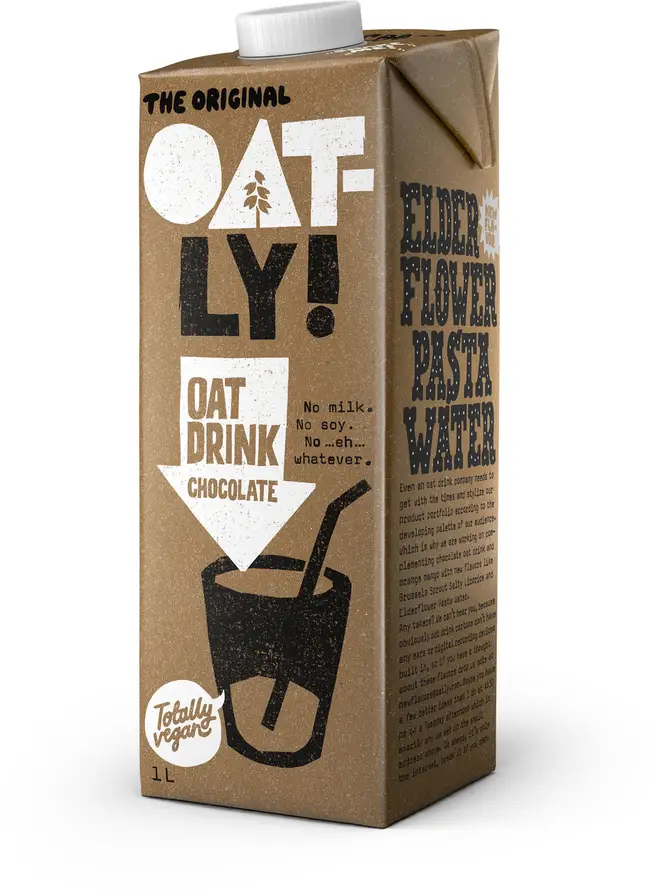 Oatly's delicious chocolate 'milk' is full of oats and contains protein, carbs, fibre and some healthy fat.
It's also enriched with calcium and vitamins - and tastes amazing!
Price: £1.50
Mummy Meagz' vegan creme eggs
Mummy Meagz produce vegan creme eggs, known as Chuckie Eggs, and a range of Rocky Road bars which come in four different flavours: Original, Sea Salt and Cinder Toffee, Orange and Mint.
Price: 99p from Holland and Barrett
Whole Earth peanut butter range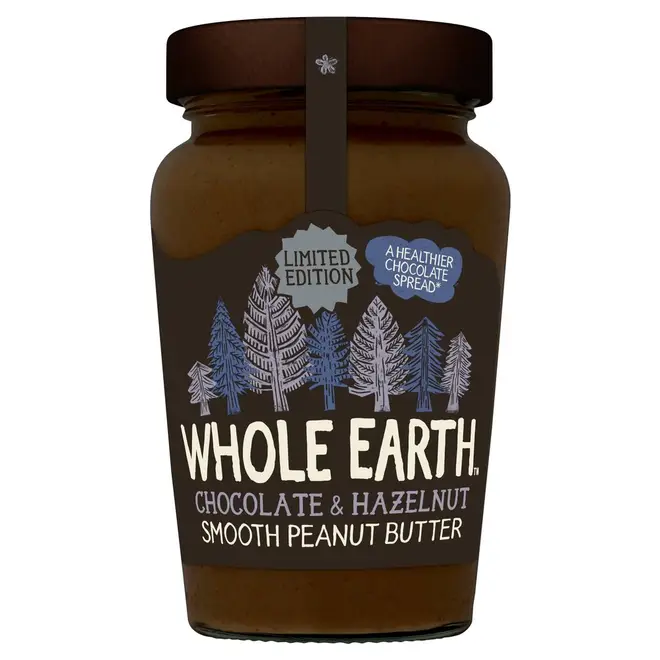 A brilliant source of protein and fibre, Whole Earth's Dark Roasted Peanut Butter is the perfect topping to pancakes, toast, porridge and just about anything else.
Whole Earth's carefully selected peanuts are slowly roasted for a richer, more intense flavour.
In the delicious range, you can also get your hands on the chocolate and Hazelnut peanut butter, Hazelnut Spread and Almond Butter.
Price: From £2.49 from Tesco and Whole Earth
Benefit chocolate bars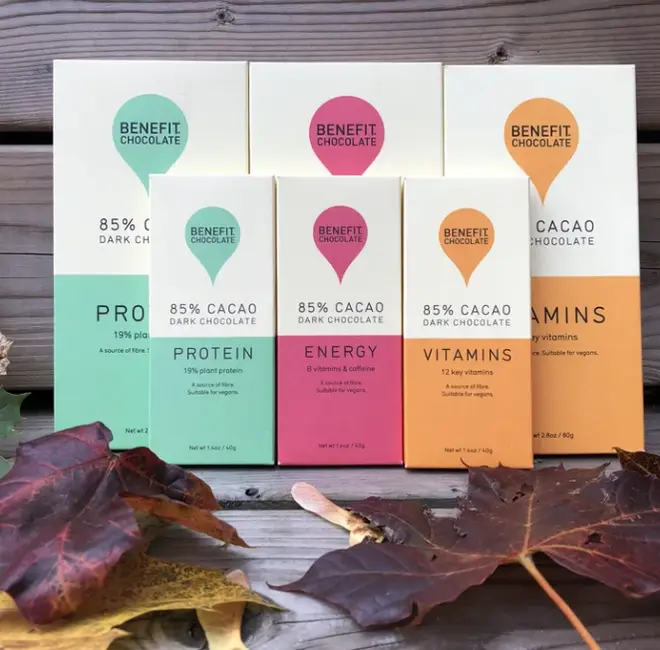 Benefit chocolate combines chocolate sourced directly from the Casa Luker Estate in Colombia to create indulgent bars of vegan chocolate.
Price: Start at £1.75 from www.montrosechocolate.com
Nush's spreadable cheese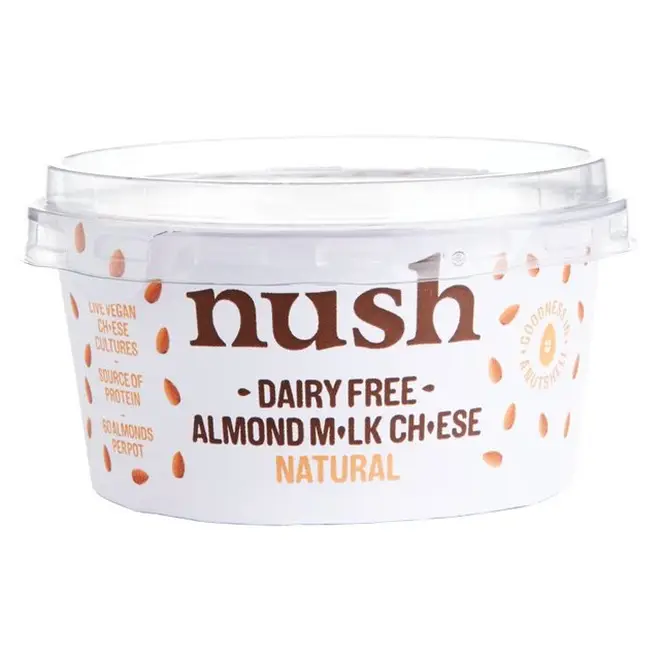 Nush has created the UK's first dairy-free, soya-free, nut milk spreadable cheese made from Almond milk. It's available in two delicious flavours - Natural and Chive.
Price: £2.50 from Marks & Spencer
Wicked multivitamin gummies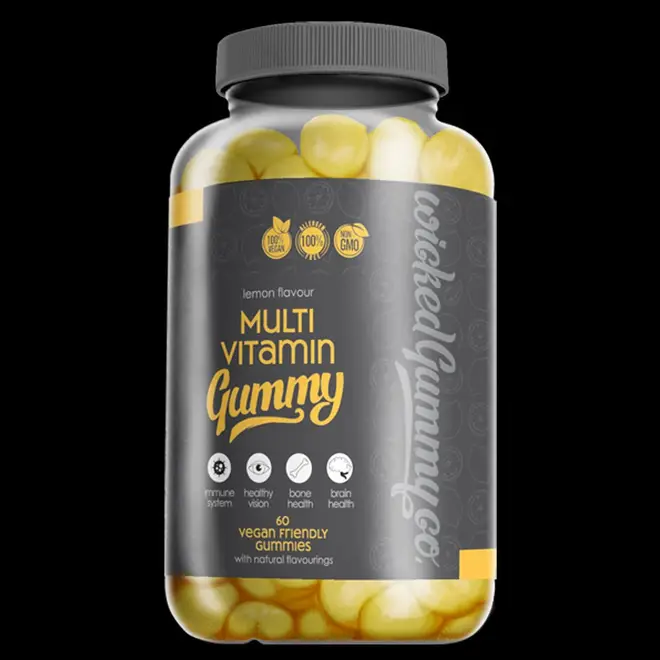 While they might not be a snack, Wicked Gummy Co has a range of Vegan Society registered nutritional gummies.
You feel like you're having a naughty treat whilst actually getting all the benefits of ingredients traditionally reserved for pills and capsules. 
Amongst their range they have sleep aid, probiotic, Multivitamin, Vitamin D and Hair, Skin & Nails.
Price: £21.99 from Wicked Gummy Co
Kallø Veggie cakes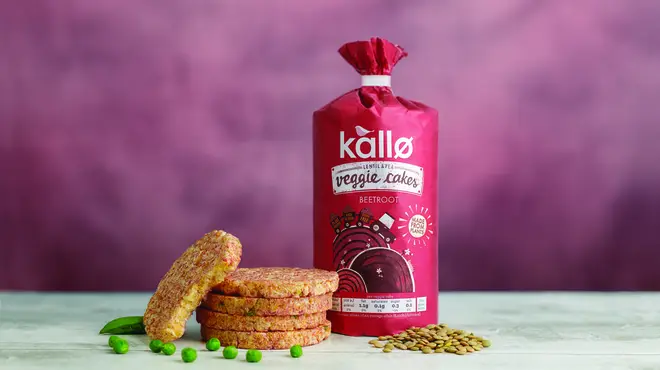 Kallø's brand new plant-based snacking range of tasty veggie cakes pack plenty of protein and flavour.
Made from peas and lentils, they come in two delicious flavours: Beetroot & Balsamic and Spinach & Pesto.
Price: £2.49 from Waitrose, Sainsbury's and Ocado
Mummy Meagz rocky road bars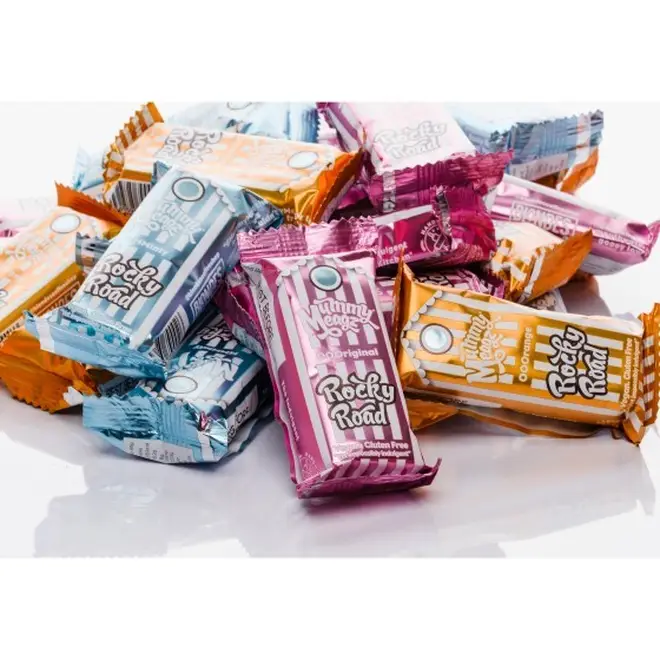 Crunchy, velvety & gooey, this mixed box of vegan and gluten free rocky road bars are deliciously decadent.
They come in flavours Minty, Orange and Original Rocky Road and are the perfect treat for yourself or a loved one.
Price:£1.19 from Holland Barrett
Holy Moly snack pots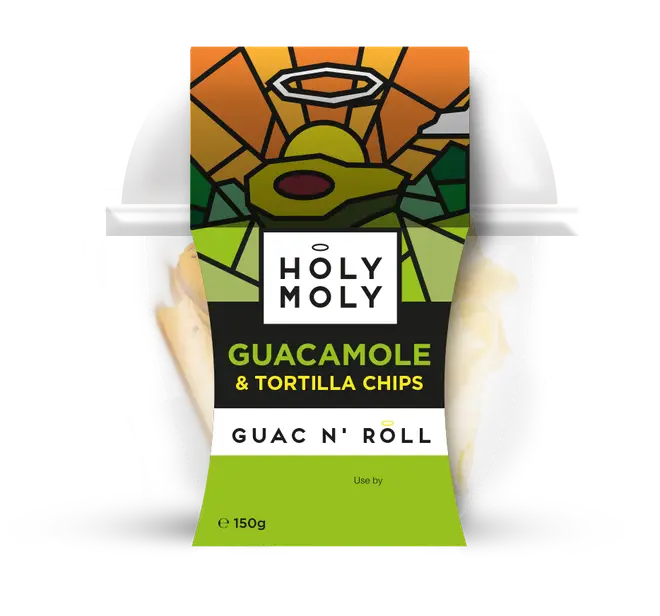 Holy Moly has launched a range of chip-n'-dip-style Snack Pots including flavours veggie crudités, tortilla chips and boiled egg. 
They are also available in the Guac n' Roll and Avo n' Carrot editions.
Price: £2.75 available from WHSmith
Teriyaki Tofu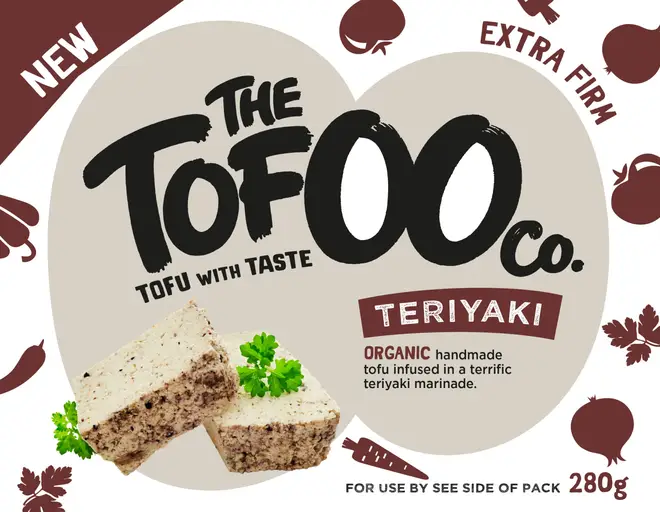 If you want a change from your average tofu block, The Tofoo Co. have got you covered with their brand new Teriyaki flavour.
It is made to a traditional Japanese recipe and uses a special, all natural ingredient called Nigari so it's perfect for vegans. 
Try Teriyaki Tofoo in stir fries, on skewers, or in wraps for the perfect lunchtime snack.
Price: £2.70 from Sainsbury's
ChicP Hummus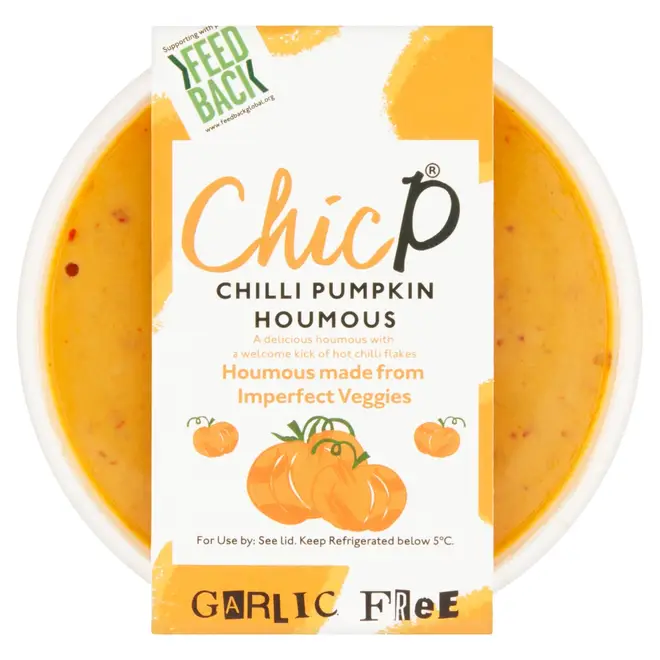 Nutritious, sustainable, and delicious, the ChicP hummus range offers a range of delicious dips created from surplus and imperfect vegetables.
Price: £1.99 from Ocado
Bounce V Life Vegan Cashew & Peanut Protein Energy Balls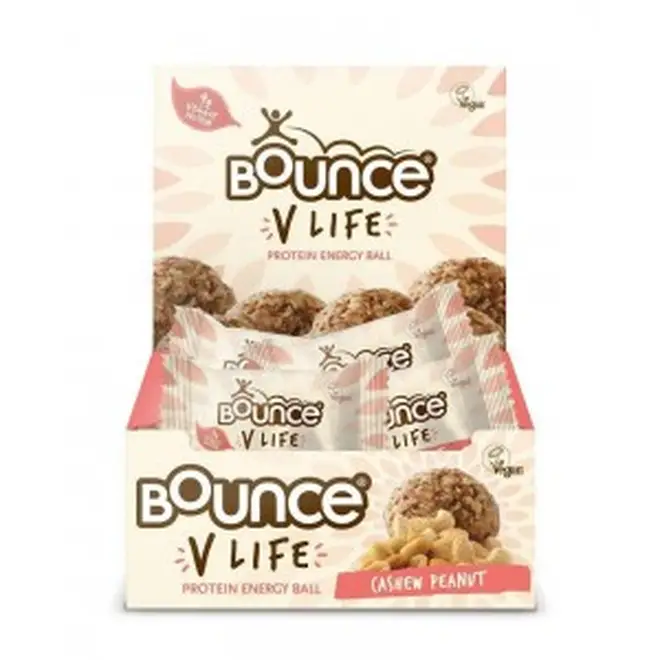 Bounce V Life Vegan Cashew & Peanut Protein Energy Balls is a peanut butter lover's dream! With 9g of veggie protein, and packed full of Cashews and Peanuts, they're incredible.
Price: Pack of 12 £21.49 from Nature's Health Box
Heck Vegfurters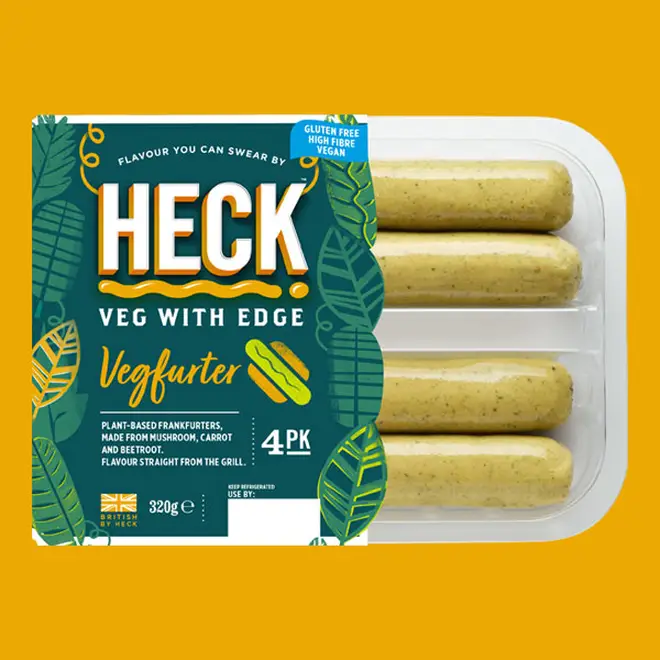 These Plant-Based frankfurters are made from mushroom, carrot and beetroot with a natural smoky flavour.
Gluten free as well, they made a delicious choice for breakfast, lunch, an afternoon snack, or dinner!
Heck also have a range of other vegan options, including Meat-Free Chipolatas and vegan breakfast sausages which are packed full of protein.
Price: £2.75 for four from Sainsbury's
THIS Isn't Chicken Salt & Pepper pieces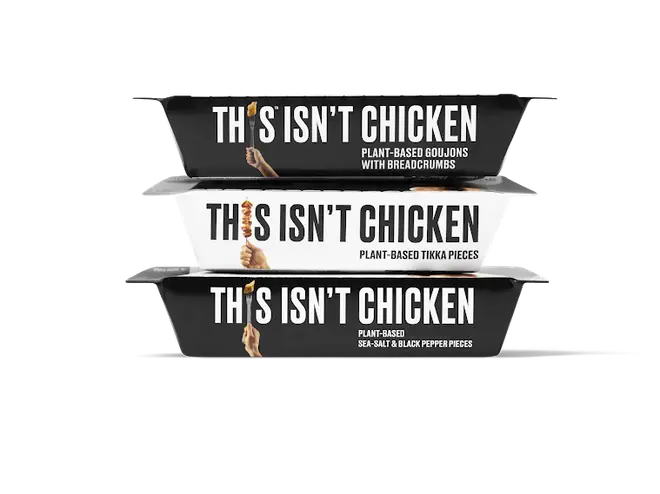 These realistic non-chicken salt and pepper pieces by THIS make the perfect mid afternoon snack.
Elsewhere in the range, you can also get your hands on THIS Isn't Chicken Goujons, and Tikka pieces.
Price: £3.85 from Tesco, Ocado, Co-op, Waitrose and Holland & Barrett
OGGS cakes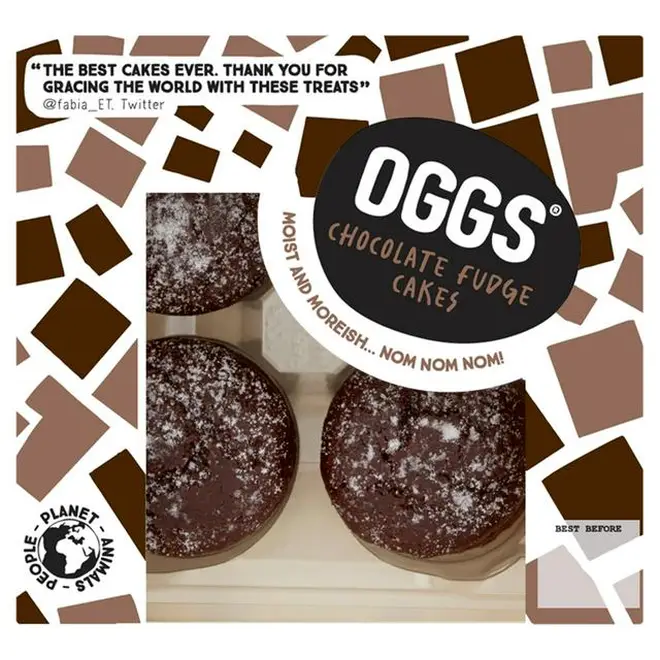 These dairy free cakes go perfectly with a tea or after your dinner.
Flavours such as chocolate fudge, Victoria sponge and zesty lemon make them perfect for anyone.
Price: £4.25 from Sainsbury's
Erbology's Tigernut Granola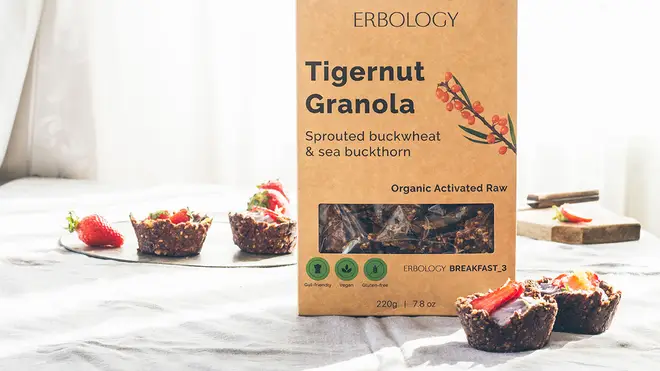 Made with raw ingredients, activated seeds and mighty berries, this granola makes a delicious breakfast topping or afternoon snack.
Erbology also makes nourishing and gut-friendly crackers in flavours such as Greek Olive and Garam Masala, as well as energy balls with unique ingredients including activated pumpkin seeds and raw Jerusalem artichoke.
Price: £5.99 from Erbology and Ocada
Squirrel sisters bars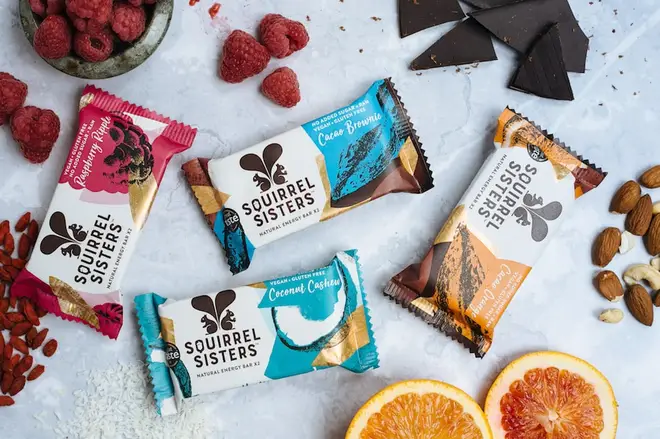 Squirrel Sisters produce delicious, raw bars made with 100% natural ingredients of the highest quality.
Flavours include Cacao Brownie, Cacao orange and raspberry ripple.
Price: £1.99 from Waitrose, Holland and Barrett, Ocado, Amazon and Whole Foods
Kallø stock cubes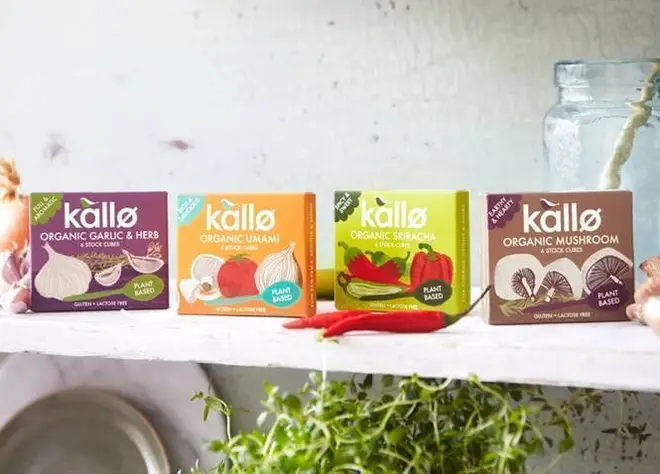 They might not be a snack on their own, but these stock cubes from Kallo can be added to your favourite soup.
They are organic, delicious and come in garlic and herb, mushroom, umami and sriracha.
Price: £1.20 from Asda, Tesco and Amazon
Love Cocoa Gin & Tonic dark chocolate bar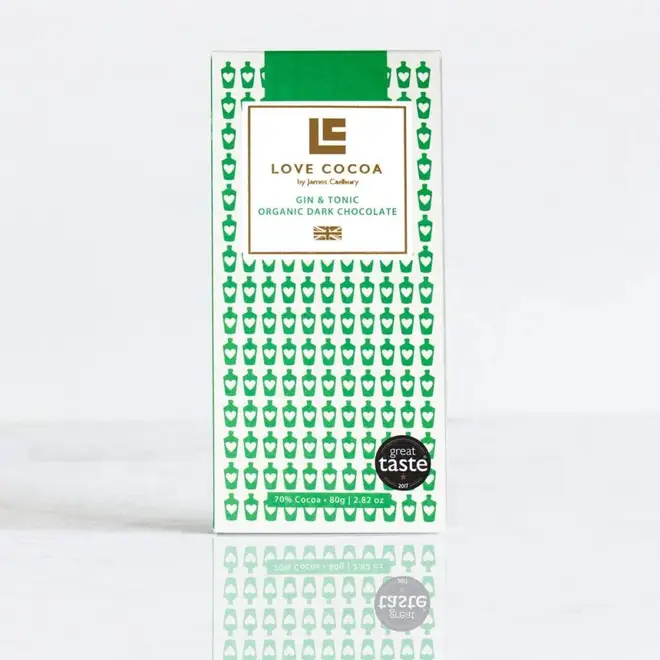 Love Cocoa is a luxury chocolate brand created by Mr Cadbury's great-great-great grandson, James Cadbury - and his Gin and Tonic bars are totally unique and delicious.
Handmade in Great Britain, the bars are palm oil free, sport 100% recyclable packaging and compostable inners made from wood pulp.
Price: £4.50 from Love Cocoa
MyVegan gooey filled cookies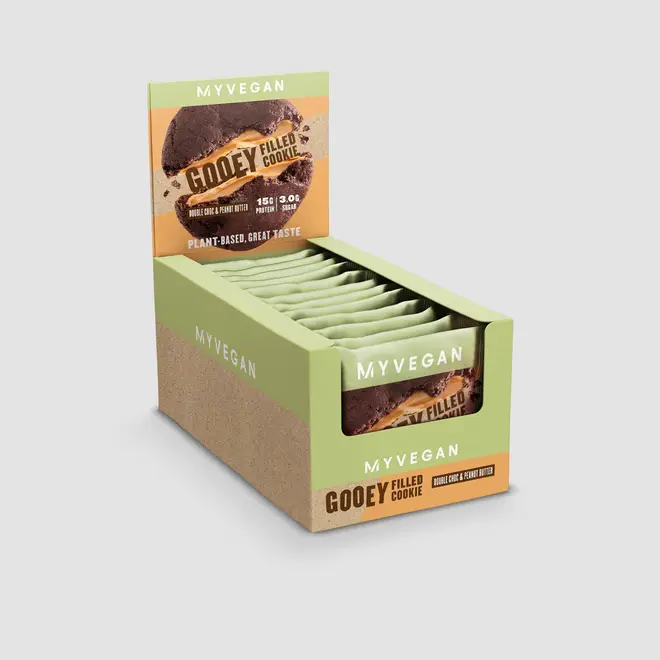 Myvegan's signature baked cookie has been taken to the next level with a gooey filling.
These delicious plant-based snacks are palm oil free and contain 13.1g of protein. It's also available in two delicious flavours - Salted Caramel and the all new Peanut Butter.
Price: £24.99 for box of 12 from MyVegan
Well&Truly's Crunchy Smokey Paprika Sticks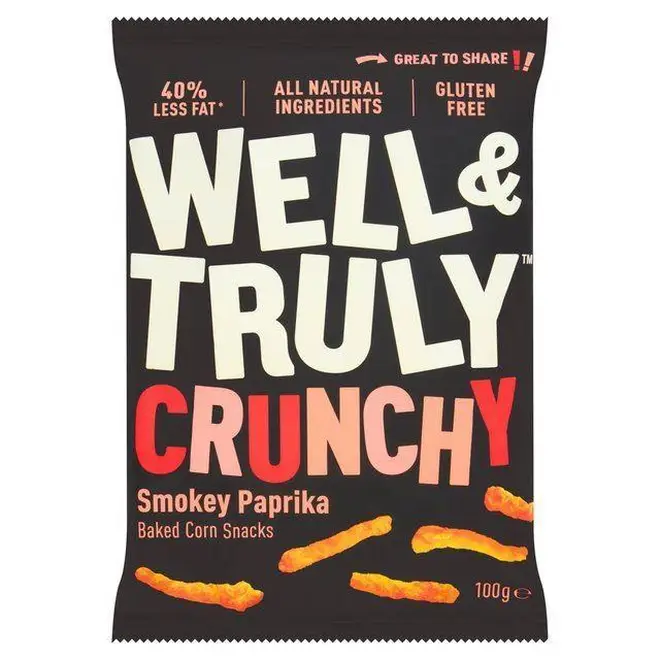 These super smokey, naturally paprika-flavoured corn snacks are crammed full of flavour, crunch and lower in fat.
Price: 7 x 100g bags for £10 from www.wellandtruly.co.uk
Nutty Bruce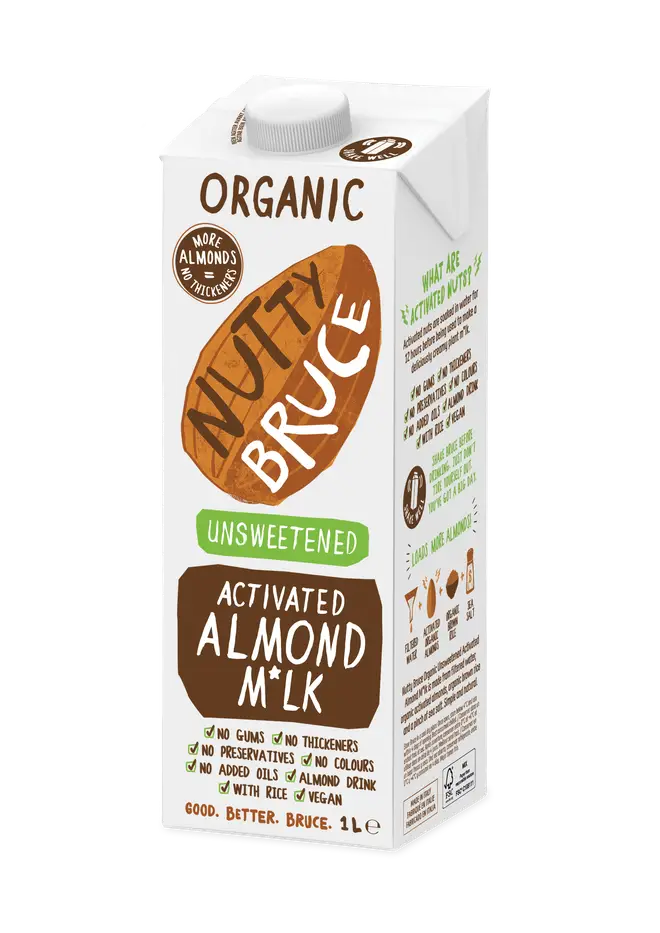 This new plant-based brand of nut milk is made using organic whole activated almonds. It is claimed that activated nuts are closer to being alive, giving them increased nutrient value.
Price: £2.25 from Planet Organic
Moving Mountains hot dogs, sausages and burgers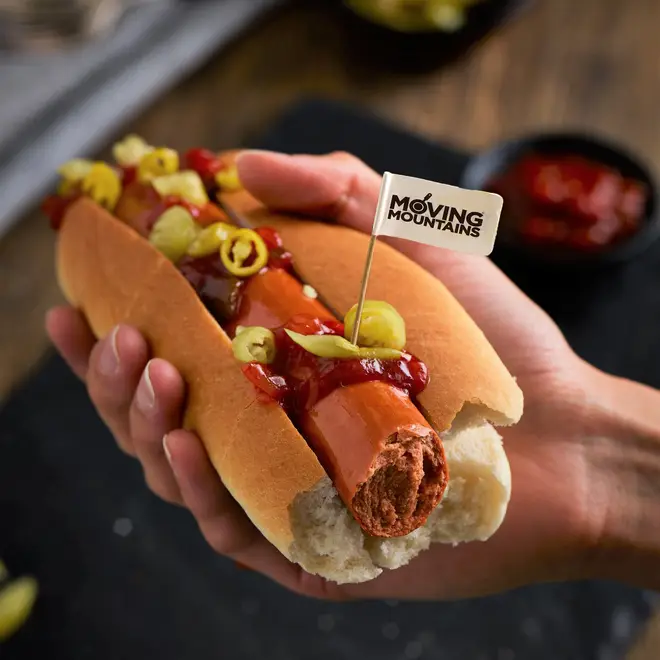 Moving Mountains' new Sausage Burger, Sausage and Hot Dog are now available in the frozen aisle in Sainsbury's stores across the UK, as well as from their website.
The range is made from 100 per cent raw plant protein, zero per cent animal and each one tastes and smells just like the real thing. By using simple and natural ingredients and incredible scientific processes, the range replicates animal meat in taste and texture.
Price: £4.50 each from Sainsbury's
ChicP veggie bites and hummus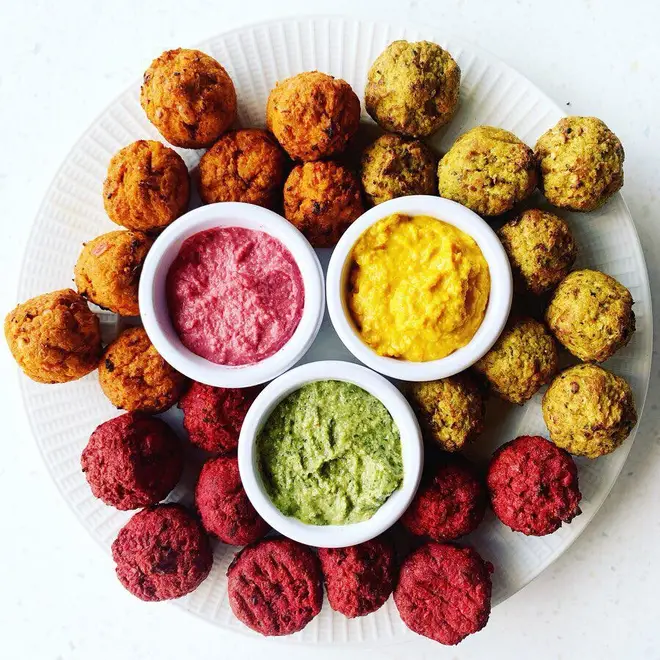 ChicP's new Veggie Bites perfectly complement their tasty dip range and have just launched in Wholefoods.
Coming in three distinctive flavours, Sweet Potato & Rosemary, Spinach, Red Pepper & Parsley and Beetroot & Apple, each bite is sugar, dairy, nut and additive-free, and suitable for vegans and low-calorie diets.
They come in packs of seven (110g/ RRP:  £1.95), but will also be available to order in 200g and 1kg quantities.
They can be added to salads, wraps, sandwiches and hot dishes - or dunked in to ChicP's equally delicious and colourful hummus, which has been reinvented by the gourmet brand.
ChicP was founded in 2015 by professional chef Hannah McCollum when she found out that 40% of British crops are binned due to their shape or size. The ChicP team use wonky veg that supermarkets reject to make incredible flavour combinations.
Their exotic hummus twists include Beetroot & Horseradish, Carrot Ginger & Tumeric, Herby, Velvet and Chili Pumpkin. They are guaranteed to brighten up your plate for lunch or dinner as well as delight your tastebuds - and squeeze in some extra veggie goodness.
Bexfast pots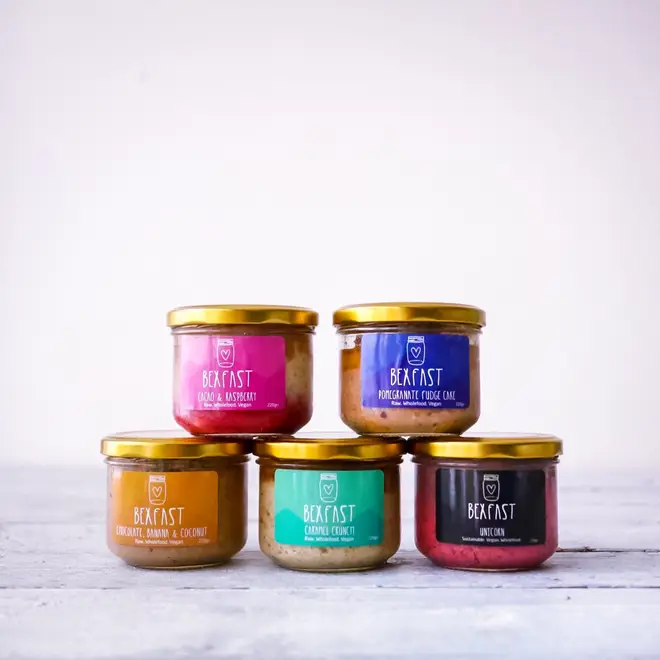 These delicious pots make eating a nutrient packed breakfast easy.
Creating simple, happy, no hassle mornings flavours include Black Forest Gateaux, Cacao and Raspberry, Caramel Crunch, Carrot Cake Batter and Pomegranate Fudge Cake.
Price: £27.50 for a box of 6 from Bexfast
Creative Nature Gnawbles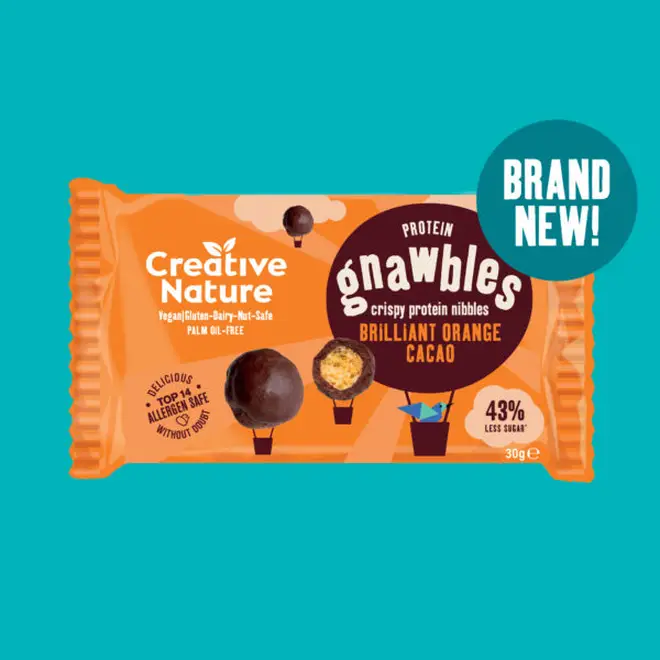 These crispy nibbles of pea protein are deliciously more-ish and Free From all Top-14 Allergens, making them suitable for vegans and allergy sufferers!
Try new flavours: Orange Cacao, Chocolate Hazelnut and Milk Chocolate light which are also palm oil free and have fully recyclable packaging!
Price: £22.32 for 18 from Creative Nature
Squeaky Bean's marinated 'chicken' pieces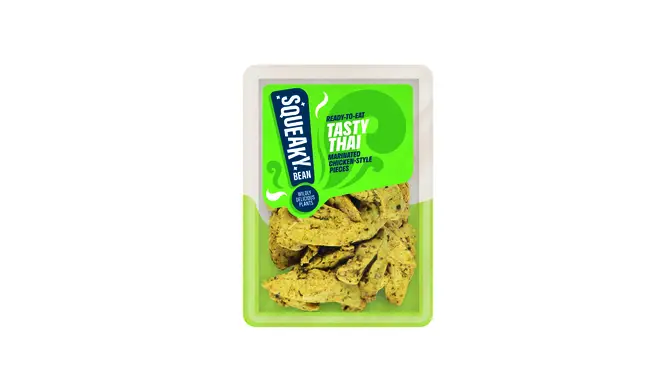 These new vegan Thai Marinated Chicken Style Pieces from Squeaky Bean give plant-based food fans a burst of Asian flavour.
The Kick of Tikka and Sweet Smokey BBQ Chicken Pieces flavours are also an easy and convenient choice for those who like a spicy kick to their snacks.
Price: £3.00 from Tesco, Co-op and Sainsbury's
Planty box
If you want something quick and delicious, why not build your very own Planty box full of either six, eight, or ten plant-based meals.
Hand-crafted by chefs, meals include Mac 'no' Cheese, Yaki-Miso Udon Noodles and BBQ Banana Blossom Burrito, which are all freshly frozen and delivered to your door.
Price: £4.95-£6.70 per meal from Planty
Creative Nature bars

These delicious bars aren't only gluten and dairy free, but they also are nut-safe - meaning they are suitable for people with allergies as well as vegans.
They come in a range of mouthwatering flavours including Cacao Chocolate and Salted Caramel, and come wrapped in fully recyclable packaging.
Price: varied.
Visit their website for more information.
Oatgurt - Oatly yogurt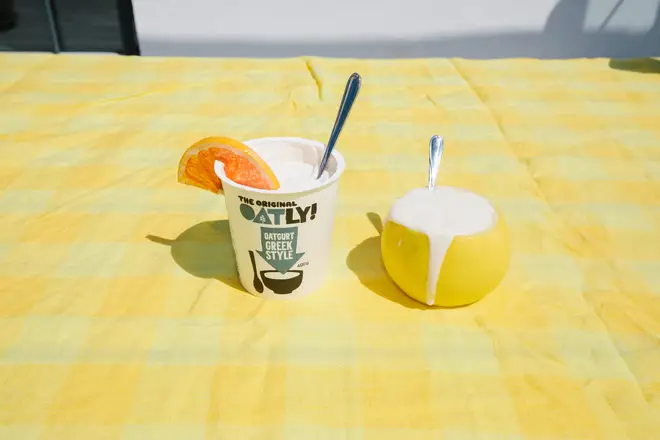 Oatly's delicious oat milks are quickly establishing themselves as a firm staple in fridges across the country, and the brand have now launched their own yogurts.
Oatgurt is - you guessed it - oat based, rather than dairy, and come in Plain, Strawberry, and Blueberry, and Greek-style.
Price: £1.99 - £2.20.
Visit their website for more information.
The Groovy Food Company's Chocolate Agave Sauces and Flavoured Agaves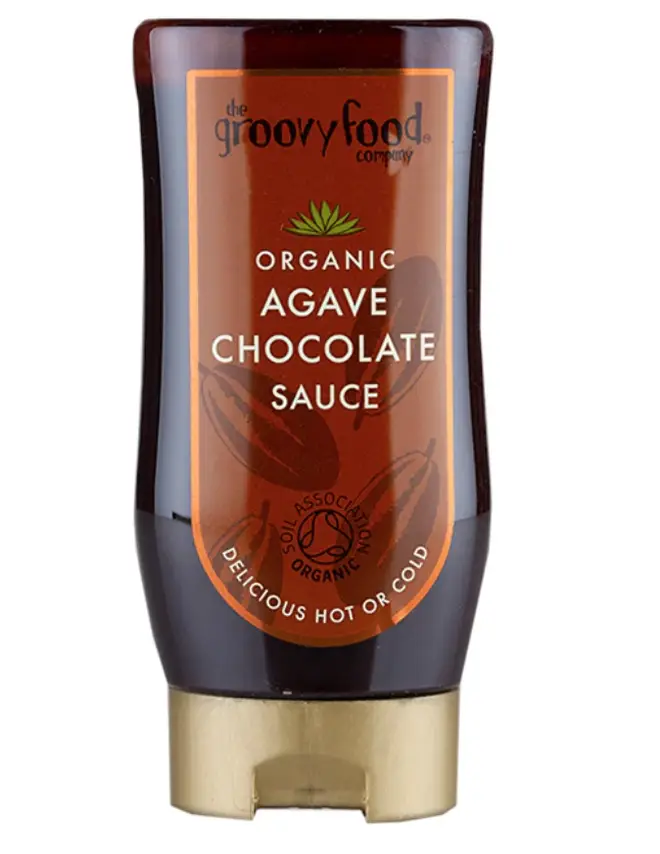 The Groovy Food Company are well-known for their delicious Agave Nectar, a brilliant vegan alternative to honey, and they've now launched a chocolate flavoured sauce.
They come in three delicious flavours - Chocolate, Chocolate & Orange and Chocolate & Raspberry, and are perfect for drizzling over porridge, ice cream and pancakes.
It's national baking week between 14 and 20 October, meaning it's the perfect time to stock up.
Price: £3.50
Visit their website for more information.
Perkier bars
Perkier make a number of delicious vegan bars, including flavours such as nutty toffee dark and chocolate, and salted caramel and dark chocolate.
Price: £15.99 for 15 bars
Visit their website for more information.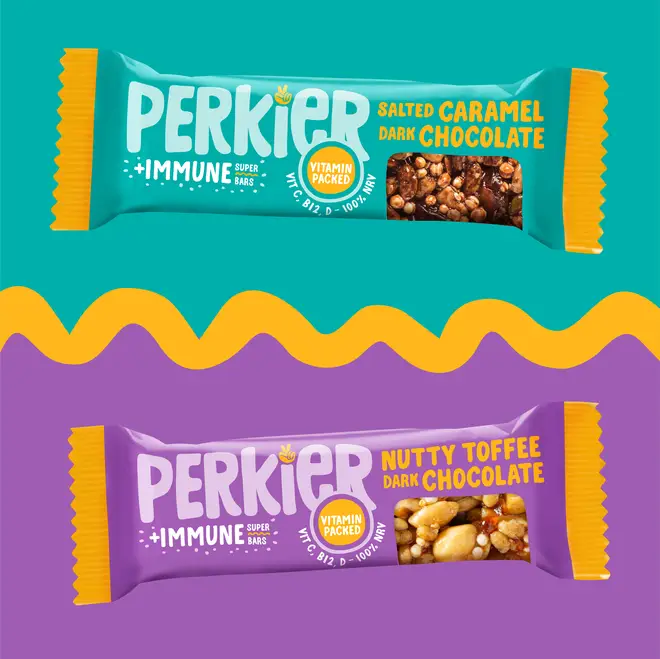 BEPPS puffs
We never thought we'd see the day we'd enjoy snacking on black eyed pea based crisps, but BEPPS have taken us by storm.
The puffs are tasty enough to satisfy any crisp craving, but are only 90 calories a bag.
They come in sweet chilli, salt and vinegar and cheese flavour.
Price: £19.99 for 24 packs
Visit their website for more information.
Yo'ridge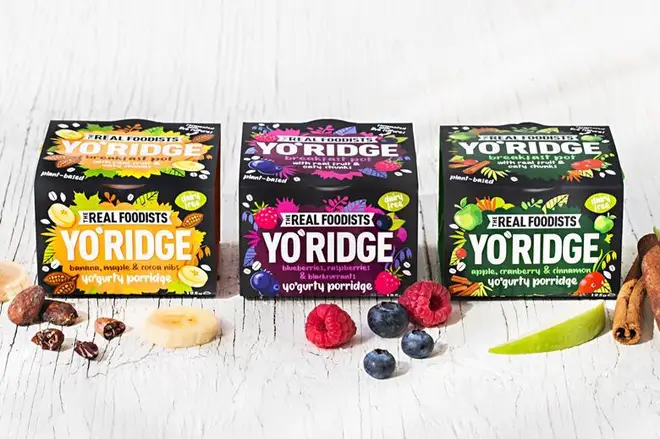 These clever little pots mix two breakfast staples - yogurt and porridge - together to make one tasty (and very healthy!) treat.
They are made from a blend of oats, lentils, sesame and coconut and combined with a touch of pure maple syrup and an abundance of fruit.
Price: £1.99
Visit thevegankindsupermarket to buy.
Holy Moly Guacamole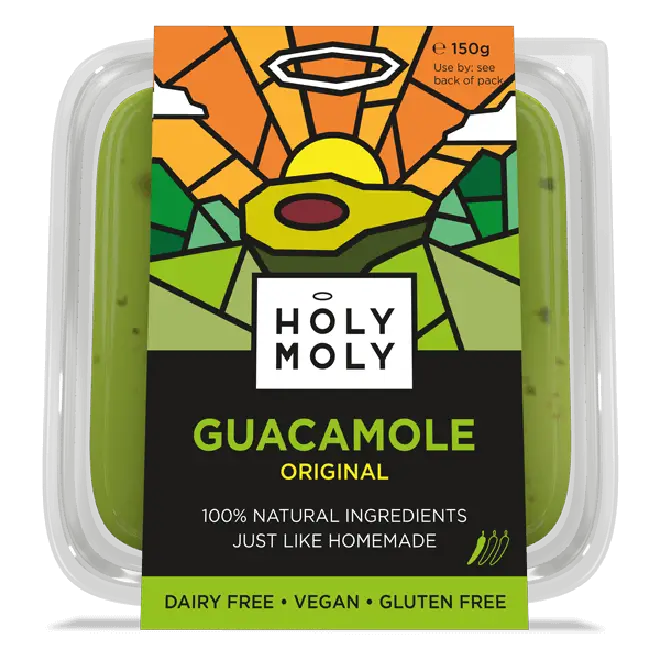 Shop-bought vegan guacamole is notoriously hard to come buy, with most at UK supermarkets containing dairy.
Luckily, Holy Moly have come along to completely change the game - with their incredible plant-based range that tastes home-made.
Price: £2.75 per 150g tub
Visit their website for more information.
Holy Moly Nutshakes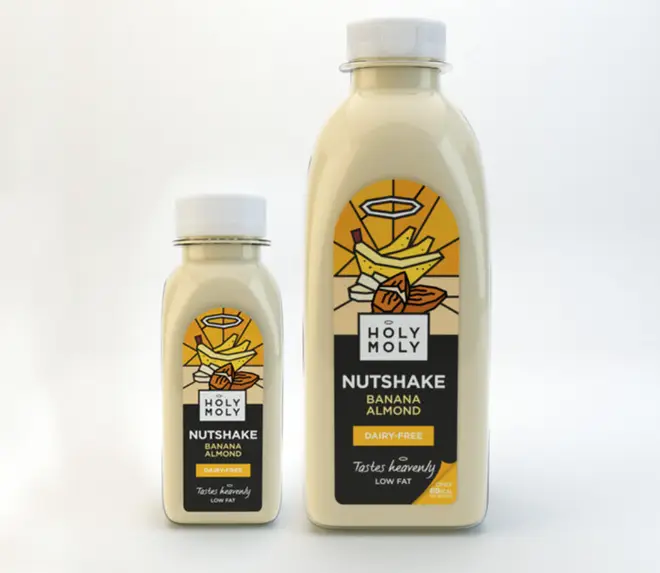 No longer do vegans have to miss out on their favourite milkshakes, as these almond milk-based drinks come in classic flavours like chocolate, strawberry and banana.
Visit their website for more information.
Cru8 bagels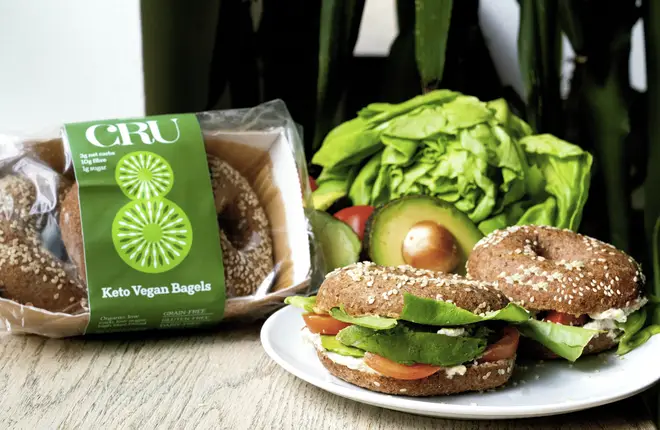 "British brand Cru8 offer a range of superfood-rich breads and bakes, and their delicious new Keto Vegan Sesame Seed Bagels are high protein and hand-made in London.
Cost: £6.80
Visit their website for more information.
LoveRaw Wafer Bar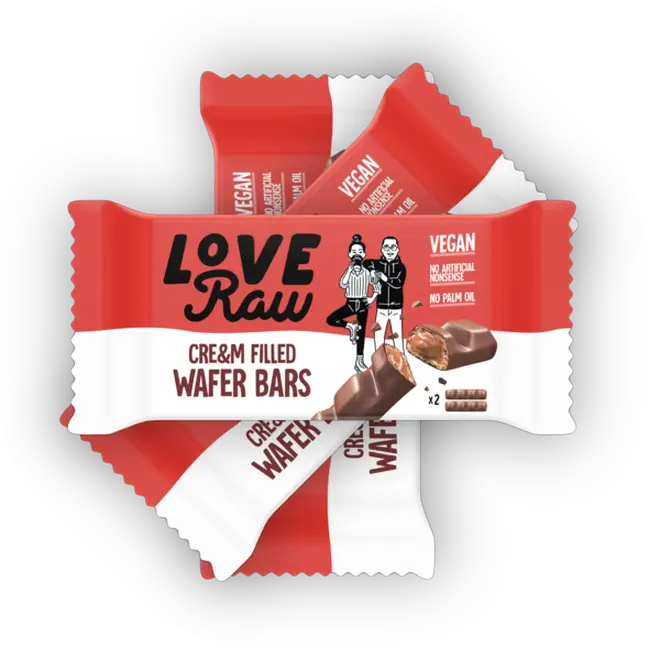 Why not try the world's first vegan hazelnut cream filled wafer bar fro LoveRaw?
A deliciously crunchy wafer loaded with a layer of fluffy vegan hazelnut cream and topped off with a coating of milk chocolate.
Price: £1.69 from Holland & Barrett, Amazon and LoveRaw 
YFood shakes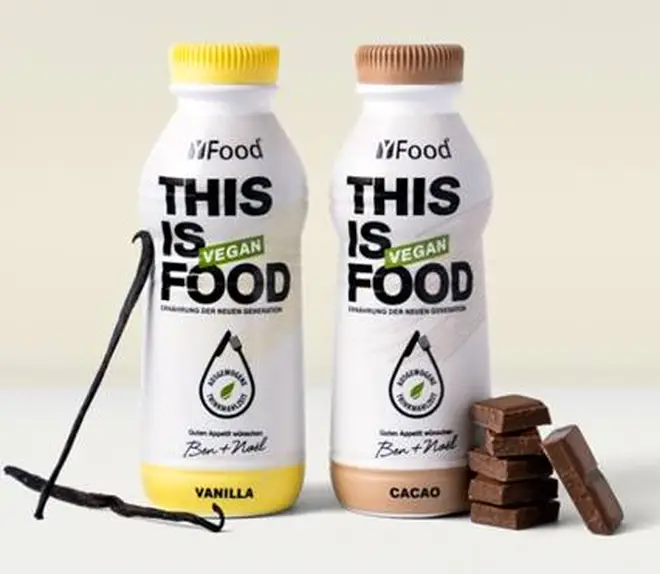 If you're on the go and need a quick pick me up, these handy shakes come packed with 34g of protein, 26 vitamins and minerals, fibre and Omega 3&6.
They come in chocolate and vanilla flavours, and are available to buy online.
Crackd Egg Replacement
Crackd The No-Egg Egg is made from pea protein which is cold pressed to retain both flavour and nutrients.
This new product is perfect for indulgent brownies, fluffy Yorkshire puddings and even egg-less omelettes - check out some recipes HERE.
Price: £4.09 from The Vegan Kind
Cadbury Bournville Fingers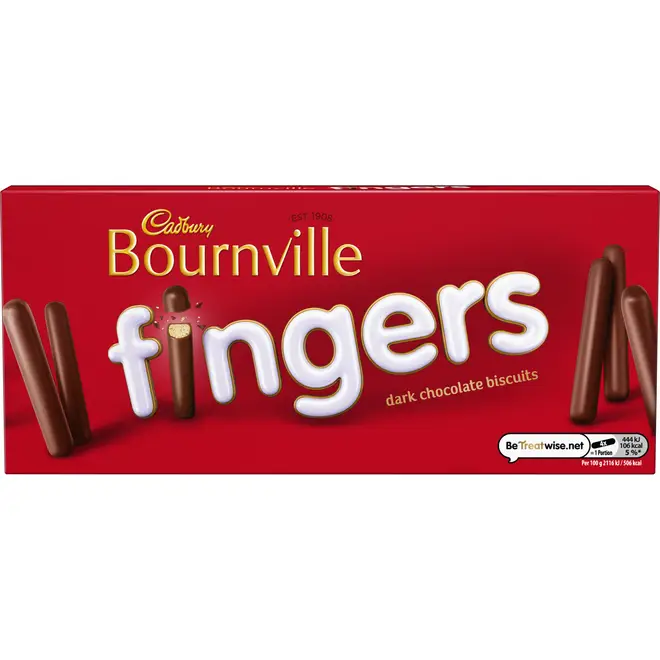 Cadbury have just come to the rescue of every vegan missing the beloved chocolate finger, as they have now launched a plant-based dark chocolate version.
Bournville fingers have the same shape and texture as the classic original, and also taste incredible. They are available to buy at a number of major supermarkets - including Asda, Sainsbury's and Tesco.
Price: £1.65
Holy Moly Overnight Oats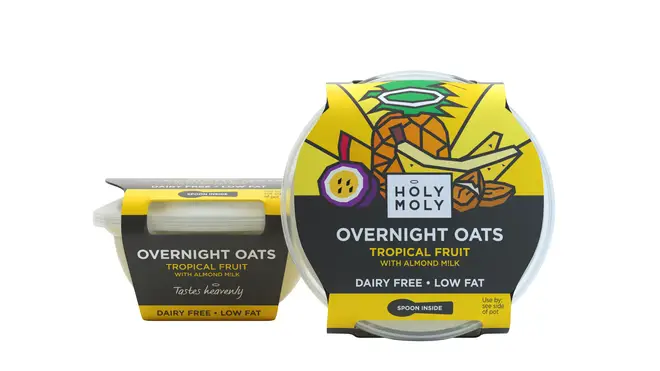 These incredible ready-to-eat overnight oats are made using almond milk, and come in a delicious tropical flavour.
Each pot is gluten-free, low-fat, and just 100 calories per pot.
Price: £1.75