'Fumin' shopper can only fit one leg into her size 10 LBD she ordered online
9 February 2019, 12:01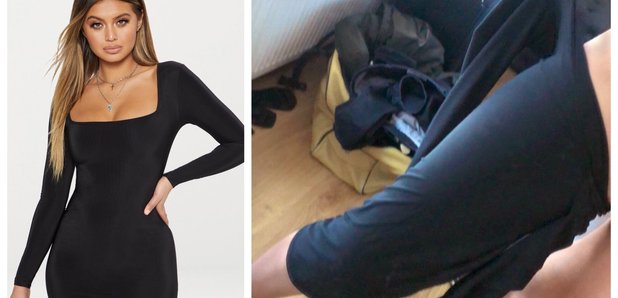 She didn't know whether to laugh or cry
Online shopping is sometimes the risk that we're all willing to take for affordable fashion, and most shoppers are no strangers an online shopping faux pas.
But one shopper got the short end of the stick, or dress rather after buying a size 10 dress that could barely fit around one of her thighs.
The Twitter User named Eden shared a snap of her struggling to get into her new purchase, adding that she didn't know whether to laugh or get angry.
Sharing the huge fashion mishap on Twitter, she wrote: 'I actually dunno whether to laugh or be fumin.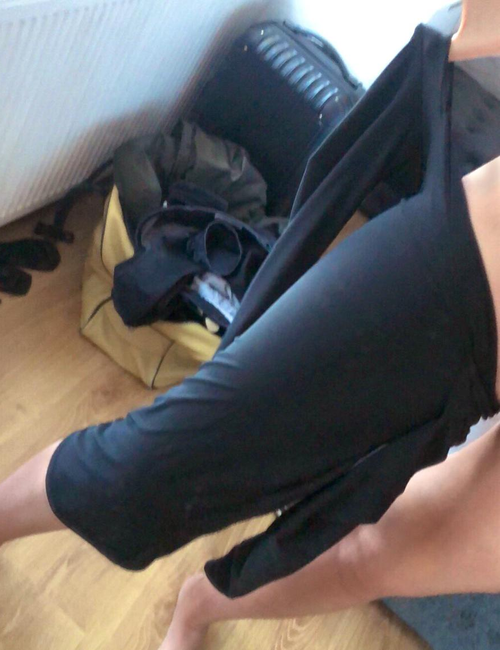 'Ordered a dress from @OfficialPLT, SIZE 10 BTW N THE F***** ONLY JUST FITS MY LEG.
'F****** nice one guys hahaha.'
The online fashion chain Pretty Little Thing apologised after seeing the post, and are reportedly looking into the matter.
The dress that Eden ordered is believed to be PLT's Black Second Skin Slinky Square Neck Bodycon dress, which comes in ties 4-18 and is priced at £18.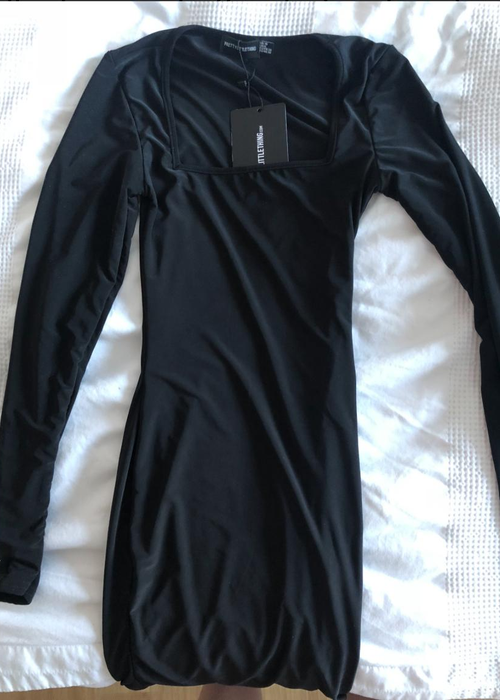 And it looks like Eden isn't the only one customer to get less or more than they bargained for in their online delivery.
Student Leonie Patterson was left horrified after finding an open Trojan condom wrapper stuck to the PVC skirt she ordered from the chain earlier this month.
She tweeted: 'I am absolutely HORRIFIED. Just opened my package from @OfficialPLT to find an OPEN CONDOM WRAPPER stuck to the skirt?!?! @OfficialPLT_CS think you need to be more thorough when checking returns and sending products out to people!!!'
The company also apologised to Leonie but have yet to publish any comment.