Lust List: What we're wishing for and treating ourselves to in January
22 January 2021, 15:06 | Updated: 15 June 2021, 15:09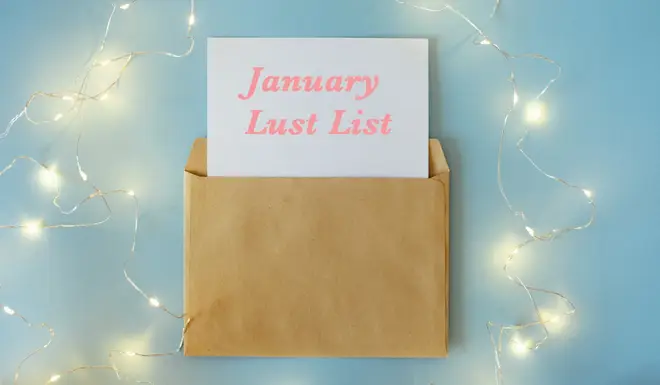 Christmas might have come and gone, but that doesn't mean you can't treat yourself to something special to beat the January blues...
Proscenic 850T Robot Vacuum Cleaner
Proscenic 850T Robot Vacuum Cleaner
Did our homes always have a smattering of lint and dust on the floor, or are we just noticing it more now we are spending so much time indoors?
If you feel like you could win a gold medal at the vacuuming Olympics, this gadget might be the best investment you ever made... in your free time and sanity!
This robot vacuum has a built in system that lets it learn the patterns of your home, meaning that it eventually reaches every area that it can access for an efficient and effective clean.
Equipped with high quality brushless motor with 3000 PA suction, the 850T effortlessly collects dust, pet hairs and dirt.
Plus its low height of 2.8" means it can get underneath furniture that normal vacuums can't reach without hauling heavy furniture around.
It's definitely not the cheapest on the market, but can you put a price on freeing up time for yourself.. when you should be hoovering?
Where to buy: Proscenic 850T Robot Vacuum Cleaner, £279, Amazon
Dimplex Ceramic Fan Heater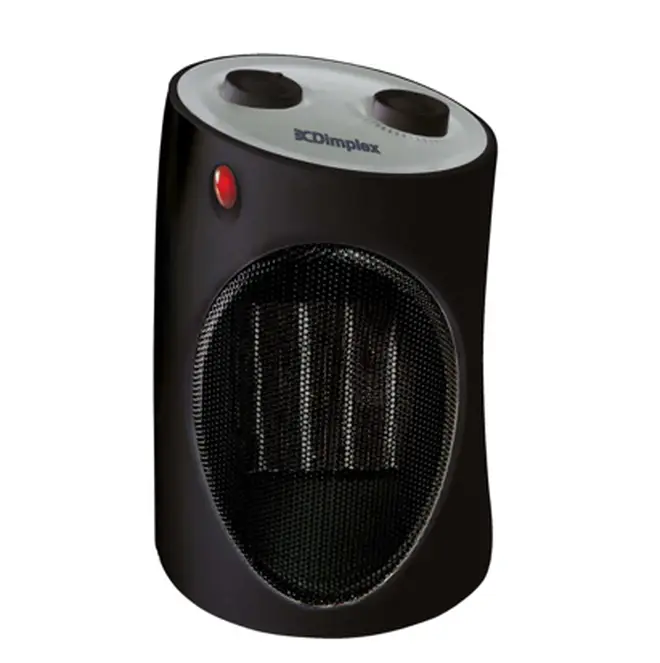 If – like us – you struggle to stay warm while working from home, you need the Dimplex Ceramic Fan Heater.
Forget microwave booties and hot water bottles, simply pop this product by your at-home desk and you'll be warm and much more productive for the day.
The heater comes with a thermostat that constantly monitors the temperature, a handy cool air setting and an automatic shut off system for your peace of mind.
Where to buy: Dimplex Ceramic Fan Heater, £39, at AO.com
Brow HQ Lamination Kit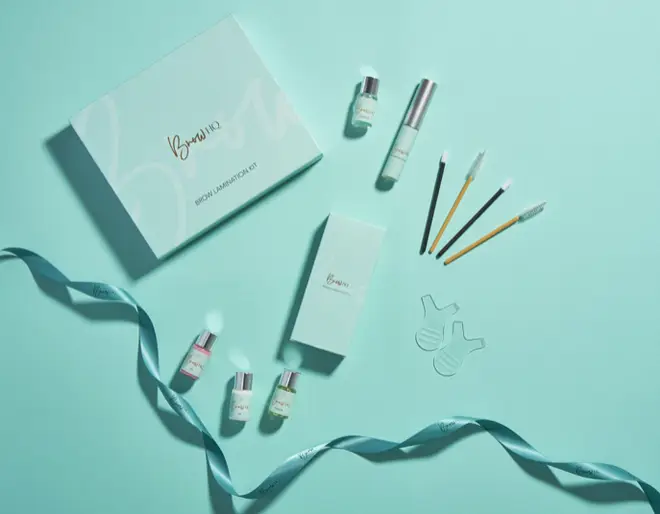 If you're looking to experiment with your look in lockdown, you need to try the Brow HQ Lamination Kit.
Watch your brows go from flat and lifeless to fluffy and bold in a matter of minutes.
With salons shut, there's no time like the present to try some at-home fixes, and with the Brow HQ Lamination Kit you'll be getting six applications in an easy-to-use kit costing only £40.
The step-by-step instructions couldn't be easier to follow and you won't believe the transformation your brows can have!
Where to buy: Brow HQ Lamination Kit, £40
The Comfy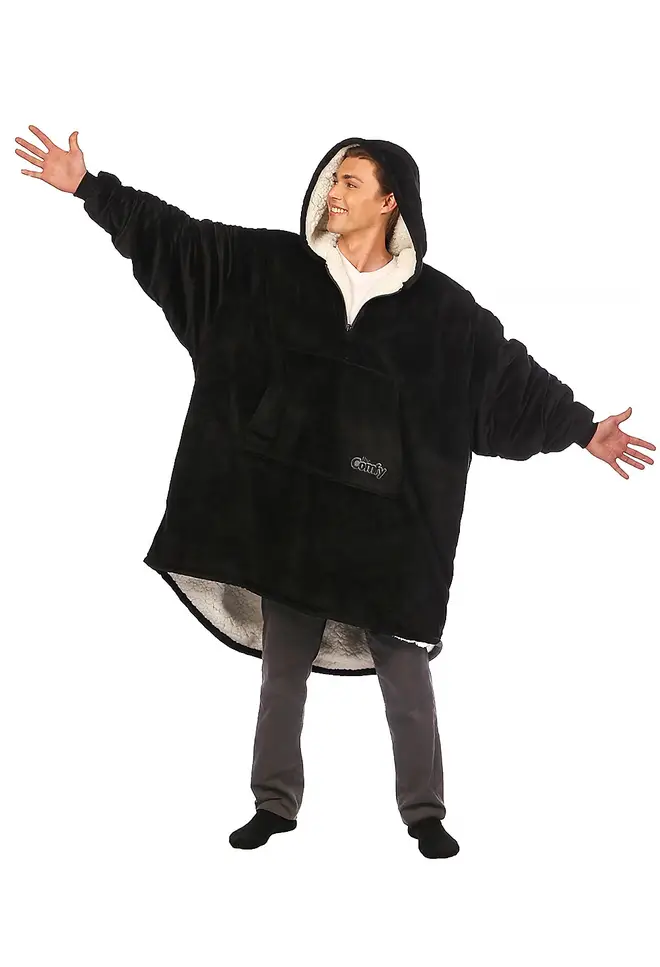 With millions still working from home, it's time we elevated our comfort with Amazon's top-seller The Comfy.
An item spotted on the likes of Lizzo, The Comfy is the perfect item to keep you warm, cosy and comfortable while you're sat at your desk or on the sofa.
Basically a blanket you can wear, The Comfy comes in a range of colours and prints and is the only thing we need to get through the January blues.
Where to buy: The Comfy, £38.99, Amazon
Creature Jewellery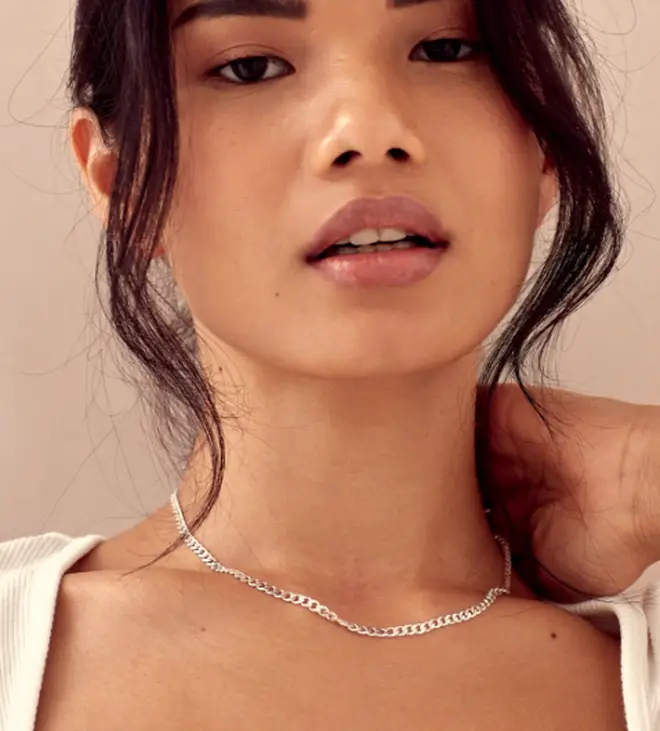 If you love to stay on trend – even in lockdown – then we know you're jewellery collection will need an update.
This month, we're loving the pieces from Creature Jewellery, and in particular the gorgeous Lisbon Necklace.
Available in sterling silver or 24 karat gold plating, the simple chain is the perfect accessory to any outfit.
Where to buy: Lisbon Necklace by Creature Jewellery, £85
Silentnight bedding and accessories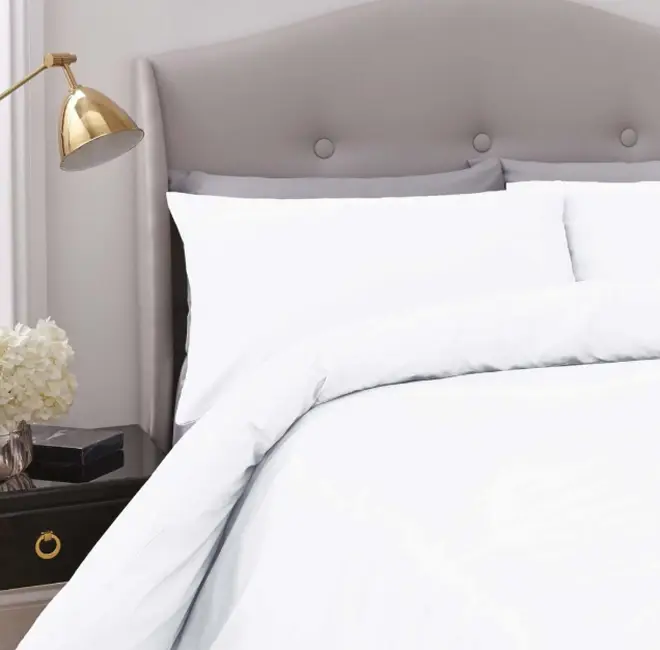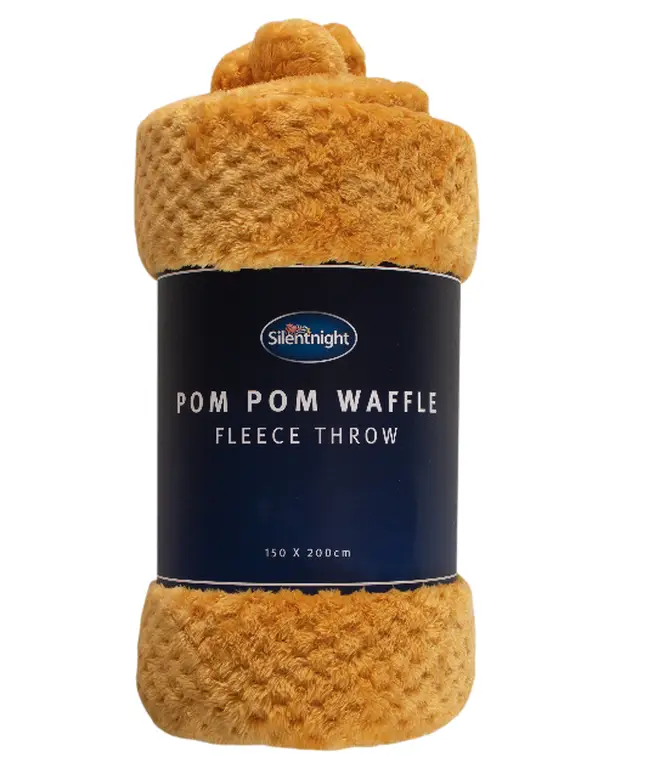 A new year calls for new bedding, and we've found the perfect set for you.
The Silentnight Pure Cotton Duvet Set comes in single, double, king and super king, and will ensure you a great night sleep.
The set is available in a range of colours, but we personally love the simple and classic white sheets.
Team them with the Silentnight Waffle Fleece Pom Pam Throw in colour Ochre for the perfect bedroom setup.
Where to buy: Silent night bedding and throw, from £15.99, from Sleepy People
Walking clothes by TOG24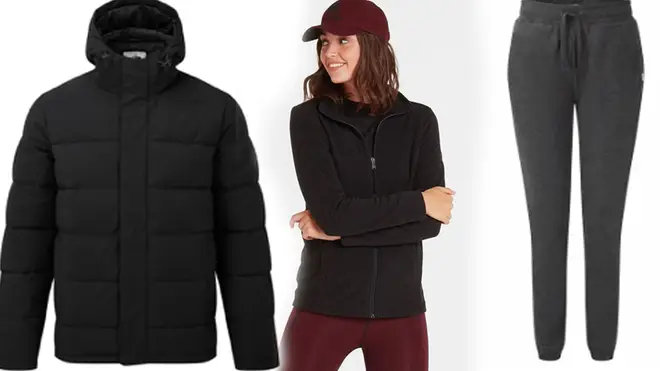 With more people than ever enjoying walks and runs during lockdown, it's important we are wrapping up warm during the cold months.
If you're looking for some walking bits that keep you warm – but also look great – check out the collection from TOG24.
Currently having a sale, the brand is the go-to place for cosy coats, insulting layers and comfy loungewear.
This month, we're loving the Askham Insulated Jacket, the Willerby Sweat Pants and the Shire Fleece Jacket – all perfect for staying warm through the start of the year.
Where to buy: Various prices from Tog24
Smart Plex hair dye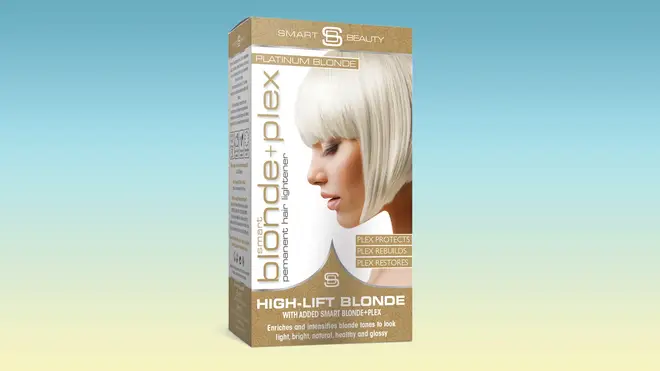 The new Smart Blonde+Plex Range is the perfect hair colour solution while the salons are shut, and will see you gliding in to February with gorgeous Instagram-worthy locks.

With three shades, ash, honey, and summer blonde, Smart Beauty have formulated a complete range of improved and intensified blonde tones that look light, bright, natural, healthy and glossy.
The Smart Blonde+Plex formula, which is blended in to the dyes, protects your hair against damage and breakage, rebuilds your hairs natural structure, restores your hair strength, suppleness and volume.
Where to buy: RRP £7.95 per shade, www.smartbeautyshop.com

Waterpik cordless water flosser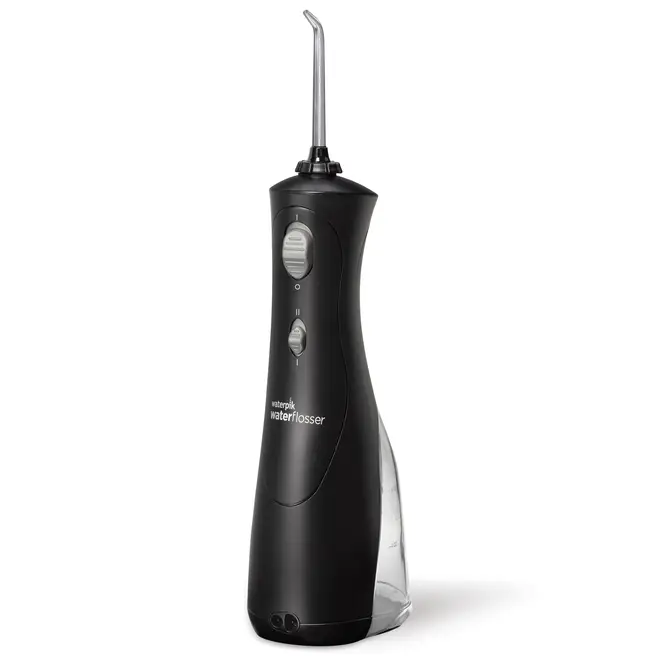 The Waterpik Cordless Plus Water Flosser is proven to be up to 50% more effective than string floss for improving gum health and even cleans between teeth and below the gum line where tooth brushing misses.
Where to buy: Boots, £55
Vegan brunch delivery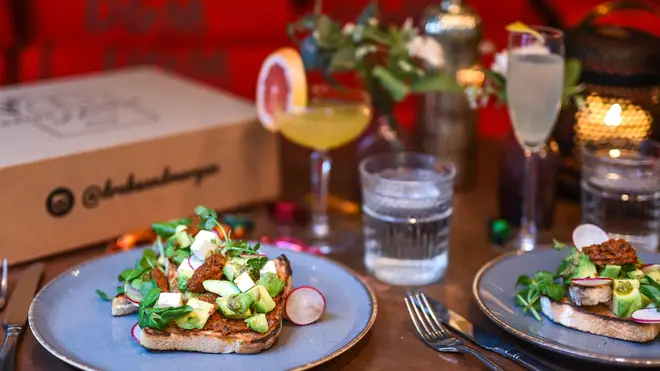 Drake & Morgan's Vegan Brunch kit allows you to enjoy your favourite meal from the comfort of your own home.
Made in collaboration with Symplicity Foods' chef Neil Rankin, each kit feeds two and contains smashed avocado on toast with Symplicity vegan n'duja, feta and pesto.
It is also accompanied with a Breakfast Martini and an Elderflower Gin Fizz cocktail.
If you order by 11.59pm Wednesday, you can get a Friday delivery just in time to start the weekend with an amazing brunch.
Where to buy: Drake & Morgan, £40 for delivery across London, Essex, Surrey, Kent, Hertfordshire, Sussex and Berkshire.
Echelon EX-3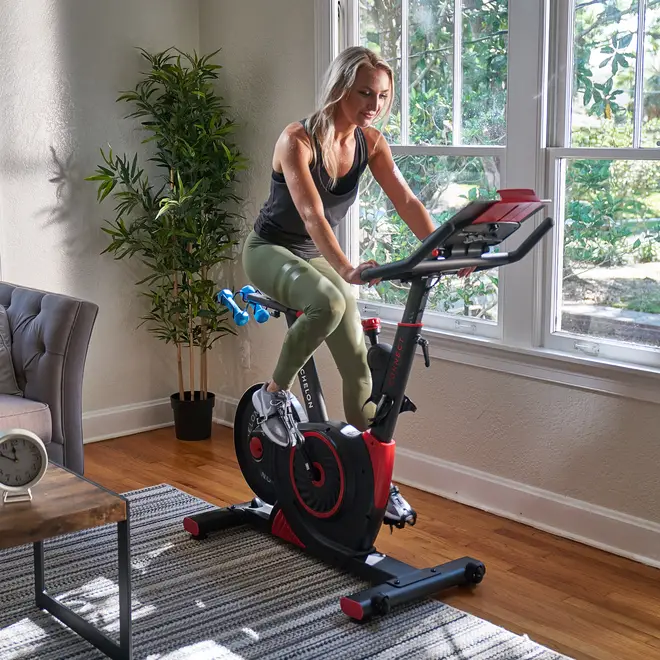 With the country in the grip of a pandemic, it's never been more important to focus on getting fit and healthy... or harder to do it.
With gym closures, restrictions on our outside time, home schooling and child care pressures, not to mention the chilly weather, staying active can seem like an impossible dream.
That's why a home exercise bike from Echelon is an ideal solution. It has hundreds of live and on-demand spin-style classes to get your heart rate up.
The classes, accessed through an app on your own tablet or phone, are classes suitable for all fitness levels, meaning the whole family can make the most of having it at home.
At £1,199 the Echelon Connect EX-3 is definitely an investment, but with uncertainty about when this lockdown will end - and if there will be another further down the line - it might be a canny choice.
For those keen to turn a corner of their home in to a spin studio, there are payment plans to spread the cost. Plus, you can get £100 off if ordered before the end of January.
Where to buy: Echelon, £1,199
Pleesecakes vegan cheesecake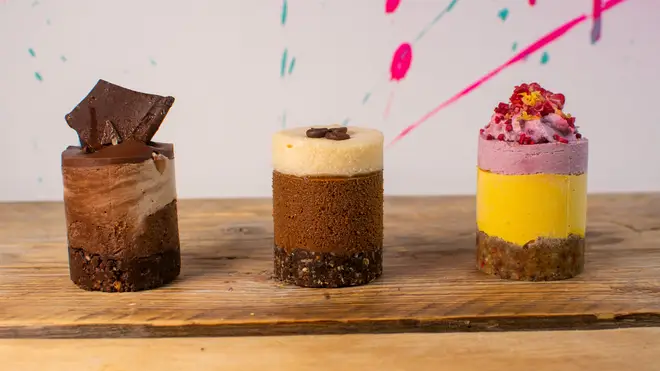 Pleesecakes is here to get rid of your January blues with their 100% plant-based mini cheesecakes.
The delicious new flavours include Lemon & Raspberry and Chocolate Hazelnut Fudge, all of which are made using natural, raw ingredients.
And as we can't get to restaurants at the moment, Pleesecakes has also created an Espresso Martini cake with a rich coffee flavour balanced with a sweet macadamia nut layer.
Where to buy: Pleesecakes, £29.95 for six
Dr. Vegan vitamins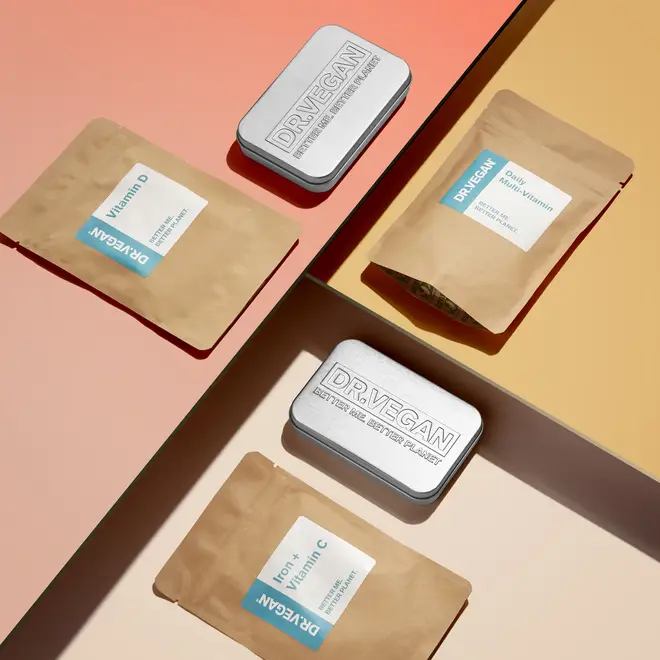 Take a quick lifestyle quiz to find out what vitamins and minerals your body could be lacking - and the team at Dr. Vegan will prescribe you the pills you need.
The tablets, which are all (unsurprisingly) vegan, aren't just for people on plant based diets, as deficiencies in some nutrients happen even if you eat animal products.
Dr. Vegan prides itself on its UK-made naturally sourced supplements that meet their high ethical and ecological standards.
As well as being more absorbable for humans, their supplements are delivered in biodegradable and recyclable packaging.
Available for one-off months, or longer subscriptions.
Where to buy: Dr. Vegan prices from £6.49