Italy becomes first European country to ban pupils from school if not vaccinated
13 March 2019, 11:26 | Updated: 13 March 2019, 11:28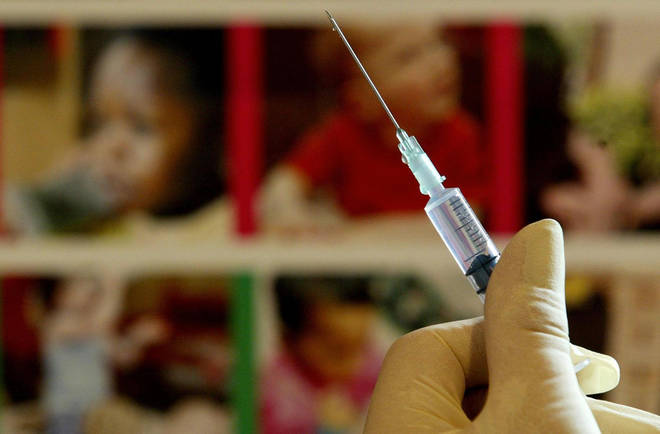 Italian children who haven't been properly vaccinated will not be allowed to be attend school under new law.
Italian parents will now have to prove that their children have been properly vaccinated before they are allowed to attend school.
Children under six can now be excluded from nursery and parents of those between ages 6 and 16 face fines of up to €500 if they send their unvaccinated children to school.
Read more: Government to provide free sanitary products at secondary schools in England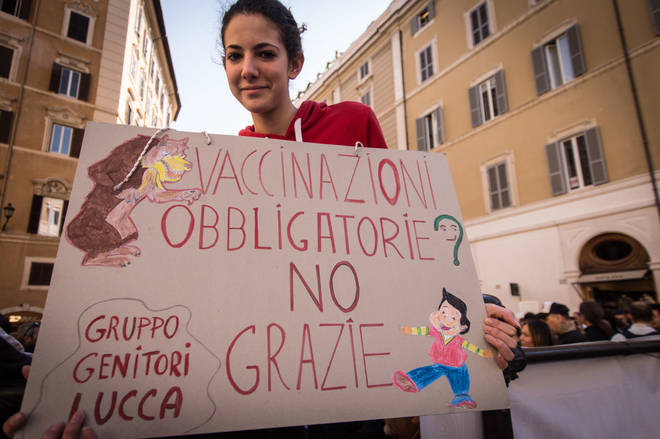 The Lorenzin Law, named after the country's former health minister, says that children must have mandatory chickenpox, polio, measles, mumps and rubella vaccinations before they start school.
The deadline for certification was on the 10th March but has been extended to allow as many people to adhere to the new law as possible.
The changes were spurred on from a recent surge in measles and Italian officials said that vaccination rates have improved since they were introduced.
Fears in the UK about vaccinations causing autism were recently disproved after the doctor making the claims was struck off the UK medical register for making the claims in a fraudulent paper which drew from a case study of only 12 children.
The initial furore around his findings sparked an anti-immunisation movement amongst worried parents but now a study of 650,000 children has found there was no link between the MMR jab and autism.