November Lust List: The best new food, drink, film releases, homeware and more
4 November 2021, 16:53 | Updated: 9 November 2023, 16:44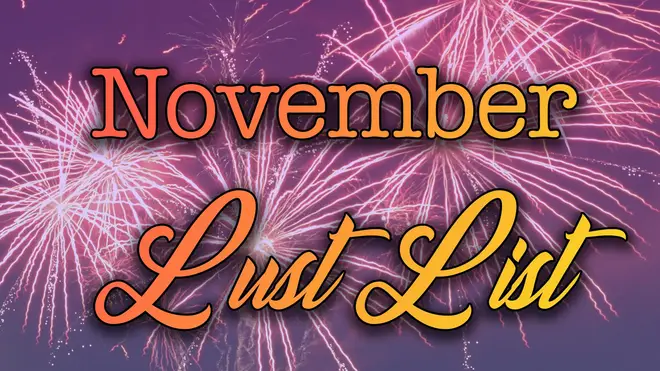 It's official, we are rebranding this month as 'NEW-vember'!
There are lots of new products to get you across this month, as we approach the most magical time of year.
So get stuck in to our round-up of the best new releases and openings this month...
Gü's Chocolate Orange Cheesecake.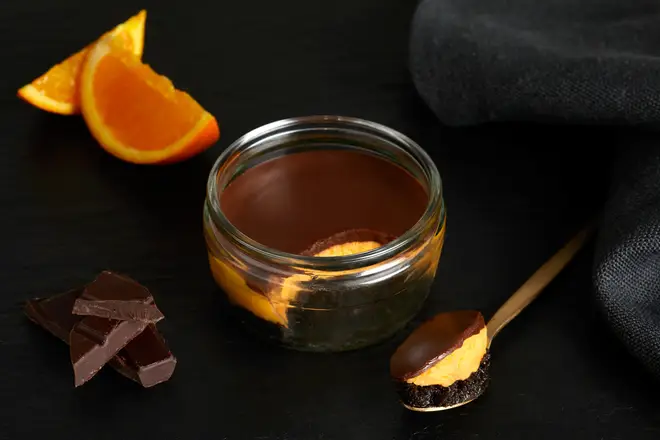 Get ready to indulge as the festive season approaches, and Gü fans can add a touch of sweet zest to their Christmas already with their first-ever deliciously indulgent Chocolate Orange Cheesecake from Gü.
This iconic flavour goes hand in hand with the festive season, so it's only right the delicious Christmas flavours were added to their cheesecakes range.
The limited-edition, triple-layered dessert has a dark crunchy cocoa biscuit base, a cheesecake layer made with real orange puree and Spanish Orange zest, tastefully topped with an orange-infused chocolate ganache.
It's going to become a must-have for a treat this Christmas, and cheesecake fans will be calling for it to stay!
Where to buy: It is available in major supermarkets now for £3.30 RRP. The wider limited-edition festive design will be available in major supermarkets from 8th November until 22nd December.
Joyfull Millets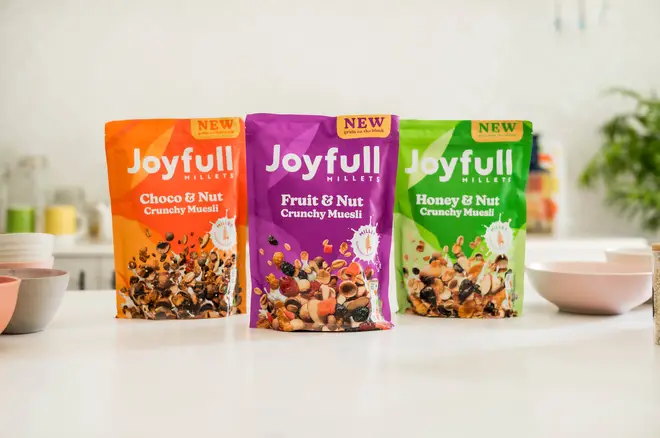 Meet Joyfull Millets – the newest, crunchiest tasty muesli to hit shelves, bringing a touch of Joy to your morning routine.
Packing a punch in crunch and taste, these bowls of crunchy goodness are the ultimate triple treat; they taste good, do good, and make you feel good.
Joyfull is nutritious, high in fibre and a great source of calcium and iron - but best of all for us Brits, Joyfull's secret millet formula means every spoonful delivers a crunch, - so it's goodbye soggy bland cereal!
Where to buy: Tesco £3.50
Ruggable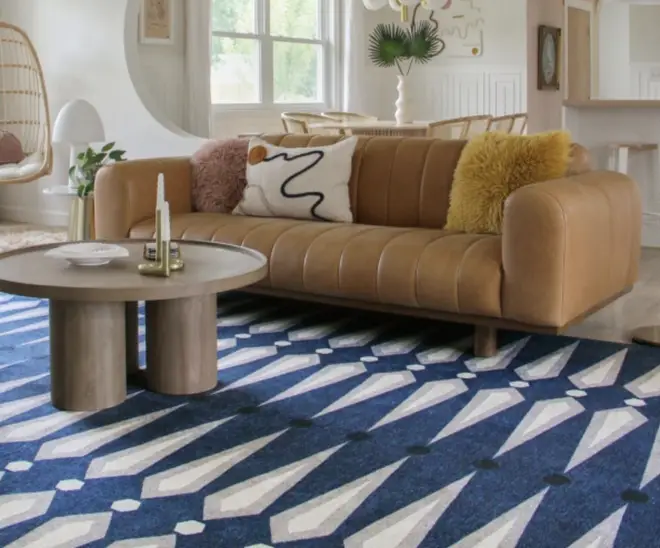 When it comes to buying a new rug deciding which one to go for can be a crippling decision.
Plain? Patterned? Woven? Deep pile? There's a lot of factors to consider!
New rug brand Ruggable lets you chop and change your floor covering with ease, thanks to their special two-part system.
The rug attaches to a lower 'pad', meaning you can regularly swap your rug to match the seasons, if you want to try a different trend, or if you have a change of decor.
And as all the upper parts are machine washable, all you need to do is stick it in the washing machine and tumble dryer when it gets a bit grubby!
No more faffing about with professional carpet cleaning machines, or scubbing at the fibres with a sponge and a can of cleaning foam after a spillage.
Where to buy: Ruggable, prices vary
KFC Gravy Burger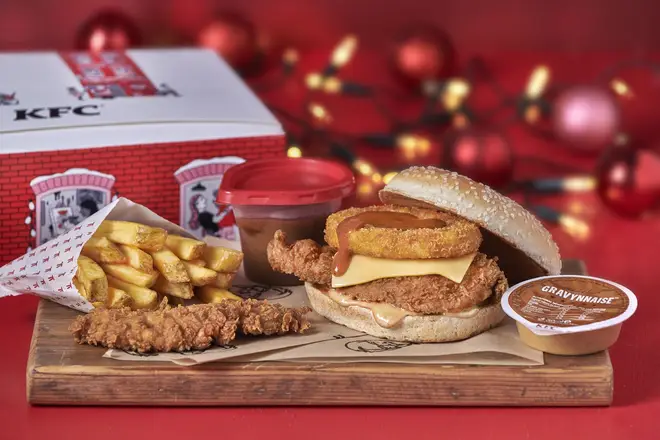 The KFC Gravy Burger Box Meal has returned for a second year.
It has a layer of gravynnaise (gravy mayo), an Original Recipe chicken fillet, a slice of melted cheese and a famous Hash Brown Gravy Boat, ideal for filling up with all the gravy goodness.
Where to buy: KFC, £6.99, nationwide
Crossip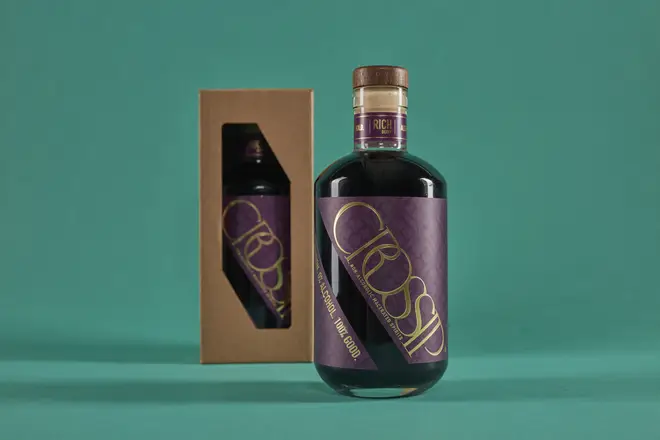 A lot of us are eager to cut down our alcohol consumption, and with party season picking up, you might want to be able to indulge in some cocktails and still drive home - so give Crossip a whirl.
It was founded by Carl Anthony Brown - previous drinks expert on Sunday Brunch and This Morning - and unlike other non-alcoholic alternatives, the drinks are created through a process of maceration as opposed to distillation, meaning it contains zero alcohol.
Their new flavour, Rich Berry, is a perfect sober winter drink, and has elements of damson, blackberry, and sour cherry.
Making it perfect for cosy autumn cocktails it also has the taste of clove, nutmeg and cinnamon, floral notes of raspberry, eucalyptus and the bitter notes of wormwood and gentian.
Where to buy: Crossip, £22 for 50cl
Dominos Christmas advert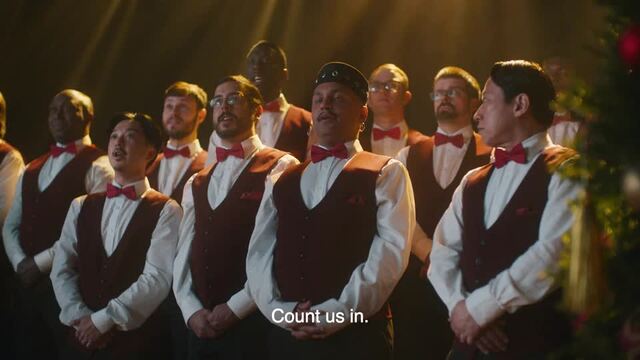 Dominos' Christmas advert 2021
Dominos has released its first ever Christmas advert to mark the release of its new pizza, Festive One.
It is packed with classic Christmas flavours including succulent, perfectly cooked turkey breast marinated in aromatic sage and onion, traditional Cumberland sausage and crispy bacon.
Check out the Dominos website for more information
Ambrosia and Mr Kipling ice cream

It's never too cold for ice-cream... right?
Autumn puds are usually served with custard but Mr Kipling and Ambrosia have come together to create limited edition ice cream tubs that will get you enjoying your tea time favourites in a whole new way - ice cold, with a spoon!
The Mr Kipling tubs combine Viennese Whirl, French Fancy and Chocolate Slice with vanilla ice-cream, and the Ambrosia tubs combine the classic taste of the brand's famous Devon Custard with an indulgent ice cream for Vanilla Custard and Vanilla Custard Fudge Swirl.
The Ambrosia ice creams will be available in Iceland stores and The Food Warehouse from 8th November and Mr Kipling flavours from 22nd November with an RRP of £3.50.
Where to buy: Iceland and The Food Warehouse, £3.50 a tub
VIVIR Café VS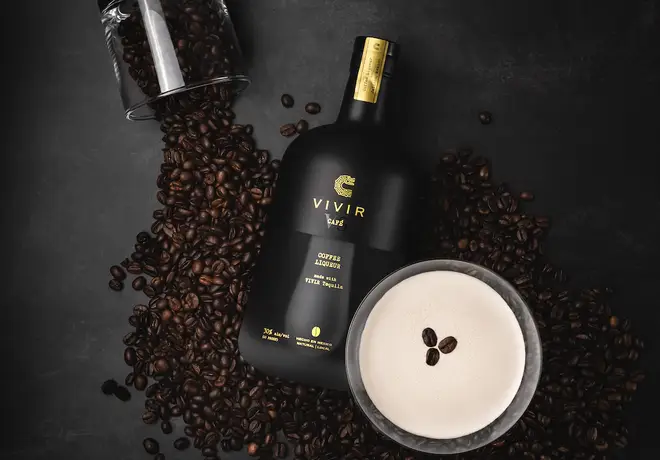 Lovers of coffee tequila shed a tear when Patrón announced they were discontinuing their cult bottle XO Café.
But thankfully VIVIR has just launched its luxury coffee liqueur which will definitely fill the gap!
It's delicious as a shot or enjoyed over ice, and is perfect for people looking to make a classic coffee-based cocktail from home.
It is made using VIVIR Tequila Blanco and is naturally flavoured with coffee beans sourced locally to the distillery in Jalisco, Mexico.
Where to buy: Master of Malt, £27
Pornstar Martini Donuts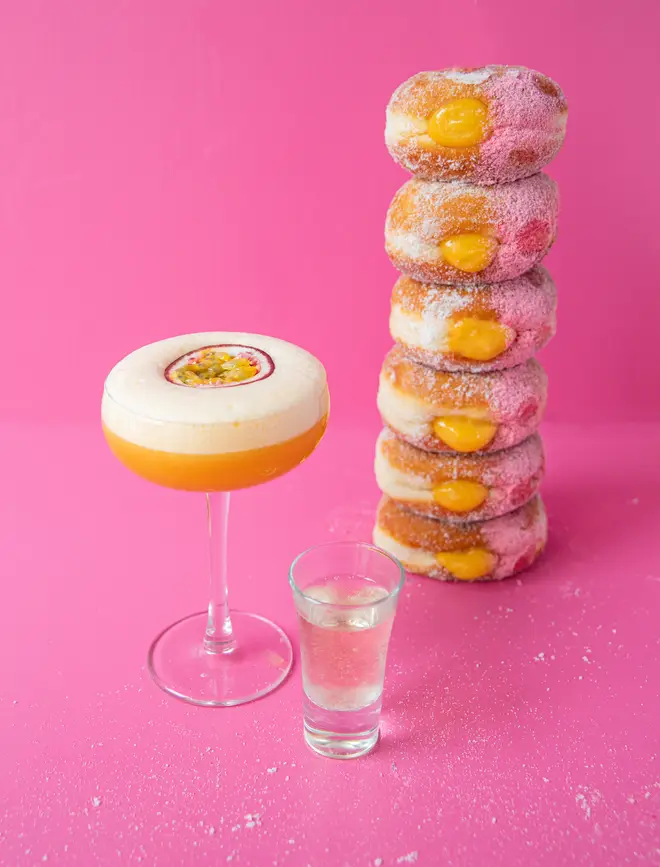 The Cocktail Club Group (formerly known as London Cocktail Club) have teamed up with Pippin Doughnuts for this world first collaboration!
It's been created to mark the opening of The Cocktail Club: Bristol and there will be chances to taste the indulgent treat - which bursts with flavours of exotic passionfruit and a cheeky hint of prosecco - around Bristol City Centre on Friday 12th November.
Lucky tasters will also get vouchers will also be handed out for the launch of the bar later that night.
Visit the Cocktail Club website for more details
Agatha Christie show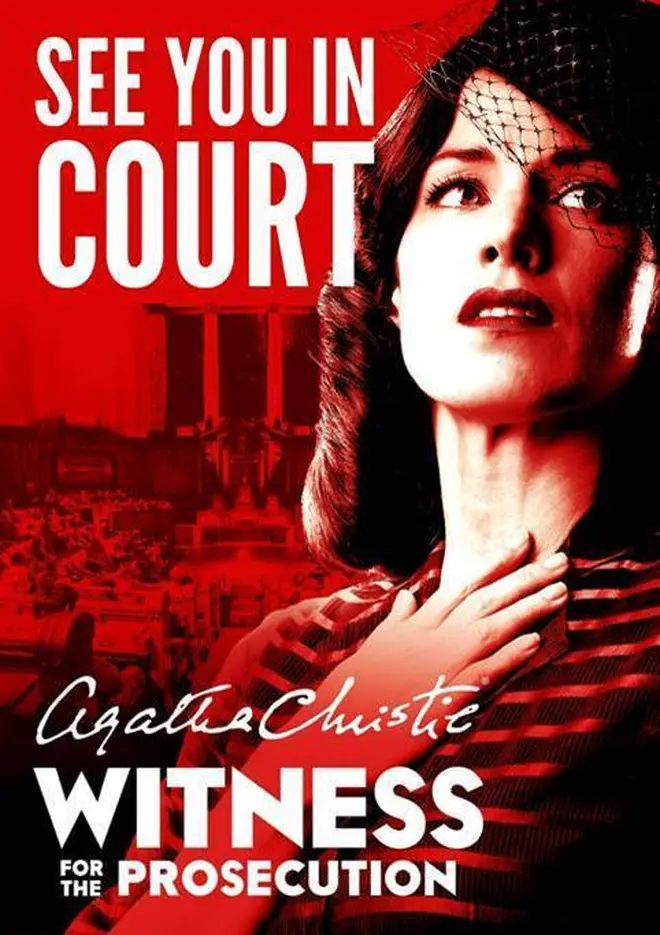 With a brand new cast, Agatha Christie's Witness for the Prosecution is played out in a spectacular courtroom setting inside the London County Hall.
Director Lucy Bailey places the audience in the thick of the action as Christie's tale of justice, passion and betrayal. 
The production received Best Revival nominations at the 2018 Olivier and WhatsOnStage Awards.
Visit the website for ticket prices
El Norte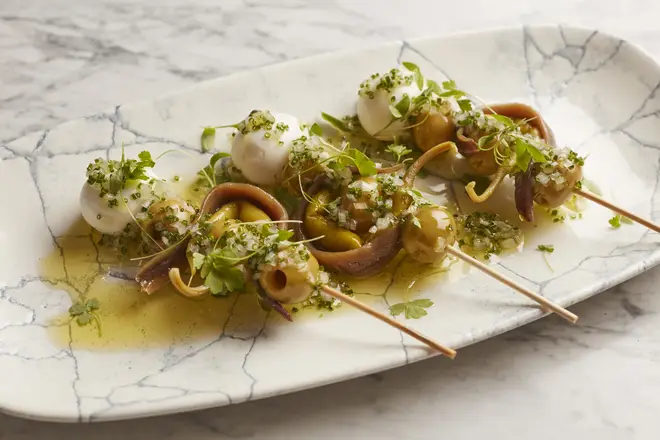 El Norte (The North) celebrates the culinary richness of northern Spain, with delicious seasonal dishes served in an incredibly chic setting.
It has newly opened in the heart of London's Mayfair and is great for special celebratory meals, or for foodies eager to enjoy the best produce Spain has to offer (without taking a flight!).
Highlights from the menu include Tortilla De Trufa (Spanish potato omelet with black truffle); Vaca Rubia Gallega (Grilled Galician steak with vegetables), Lubina Salvage A La Riojana (Wild sea bass with sweet tomato and piquillo pepper sauce), Cangrejo Real a la Parrilla (Imperial King Crab with extra-virgin olive oil and garlic), and of course the best Iberico ham.
Visit the El Norte website for more details, booking and menus
Żubrówka Rosé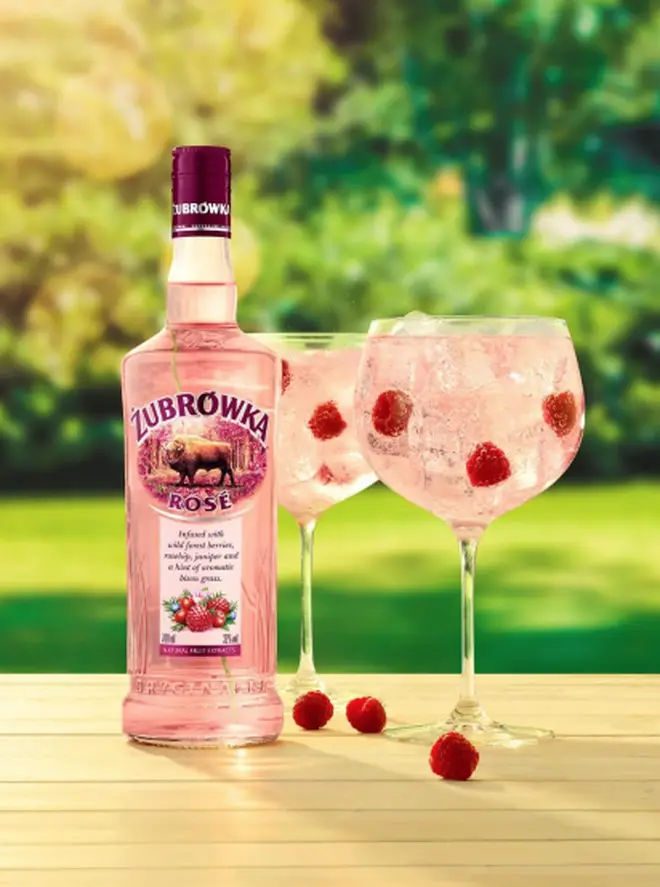 Żubrówka Rosé is a new delicious - and pink - fruity spirit which will make winter drinking merry and bright!
It is infused with forest raspberries and cranberries, and is delicious enjoyed with soda or built in to a more complex cocktail.
Where to buy: Amazon, £21
Pizza week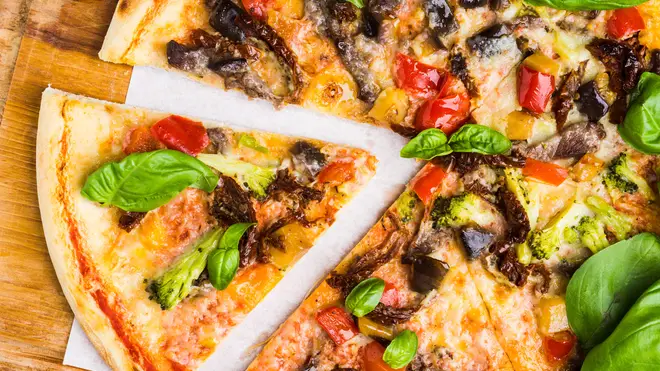 As well as being just a few weeks away from Christmas, November is also home to National Pizza Week.
From 22nd – 28th November, the Pizza, Pasta & Italian Food Association (PAPA) is holding the first ever homage to one of the nation's favourite meals.
Why not get yourself a pizza to support retailers and food outlets to make a strong comeback and providing a much-needed boost to the economy. 
Thanksgiving bao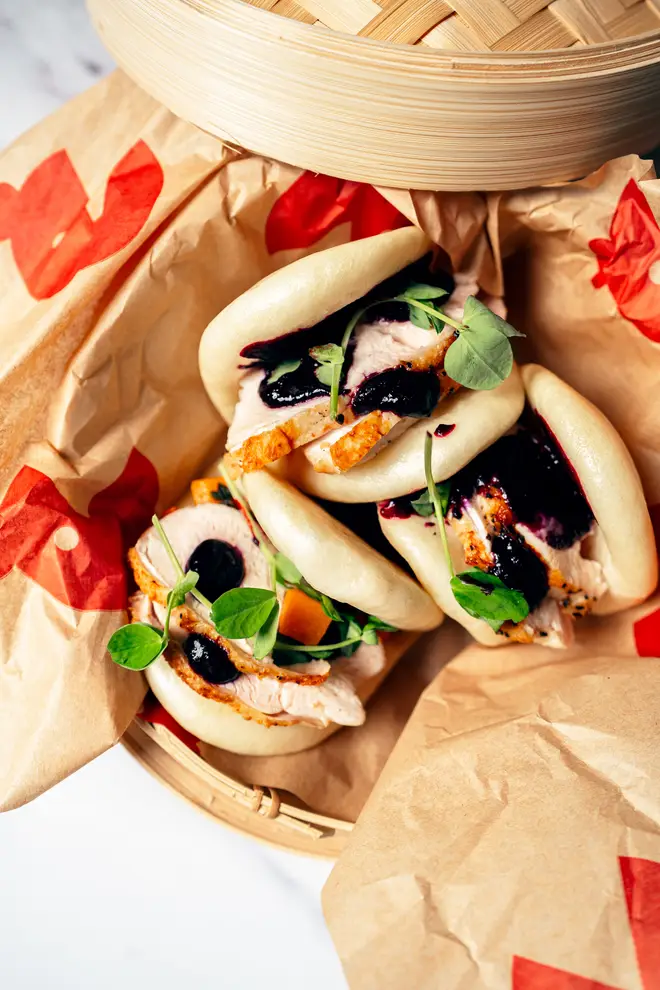 We might not celebrate Thanksgiving in the UK, but that's there's a way to enjoy the traditional American turkey meal.
Bao Yum, located in The Westminster London, Curio Collection by Hilton hotel, are launching a limited edition Thanksgiving flavour which will be available from Monday 22nd to Friday 28th November.
Priced £6.99 for a two bao box, each bun contains slices of succulent turkey breast, sweet roasted squash, and a tangy blackcurrant gel.
Vist the Bao Yum website for more details
XGIMI Elfin
XGIMI ELFIN - Making Little Moments Bigger
Investing in a home projector can really elevate movie nights, but it's also great for gaming, following virtual workouts, and putting patterns on the wall if you're having a party!
The XGIMI Elfin is a tiny but powerful projector that is easy to store at home, and also take with you to friends' houses, on holiday, or to other events.
It is the brightest projector compared to others in its size, and also has a powerful inbuilt speaker.
Fully set up with Android TV 10.0, it offers seamless access to 5000+ apps, including Disney +, HBO Max, Prime Video, and Youtube all accessed via wifi using its handy remote control.
And to make sure you're viewing whatever it is at the best possible quality and focus, it has ground-breaking AI technology which helps it adjust your picture perfectly, focus the image, and avoid obstacles automatically and rapidly.
Where to buy: Amazon, £559
STRYYK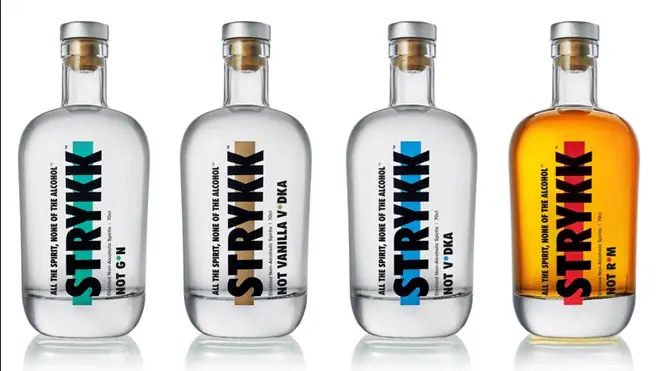 Distilled and bottled in the UK, STRYKK is a British non-alcoholic spirits brand loved for their Not G*n, Not V*dka, Not Vanilla V*dka and Not R*m.
They are one of the corporate partners for MOVEMBER, which fits with their brand ethos of believing in the benefit of real, honest discussion, and the importance of sharing experiences and never feeling alone.
STRYKK are taking a three pronged approach in helping to raise both money and awareness for this vital charity, including a giveaway with prizes that money can't buy, an interactive Instagram filter and a content mini-series focussing on all things men's health and mental health. 
Where to buy: Amazon, £18 a bottle
Pleesecakes X Baileys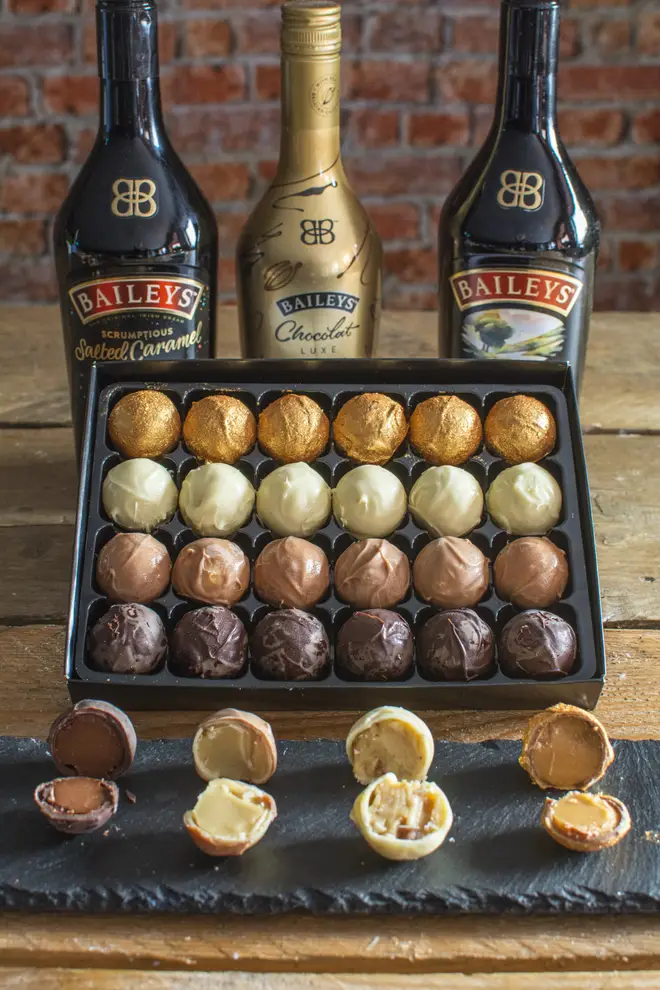 With Christmas Pudding losing popularity year on year, you might be on the lookout for a new dessert option for December 25.
Pleesecakes' new Christmas cheesecake truffles are a unique dessert hybrid that can be frozen for up to three months - meaning you can buy now, eat a few, then pop them away until Christmas!
Where to buy: Pleesecakes, £26 for a box of 24