Vegan launches 2023: The best and most exciting new vegan products to try this year
5 January 2023, 09:58 | Updated: 14 July 2023, 08:55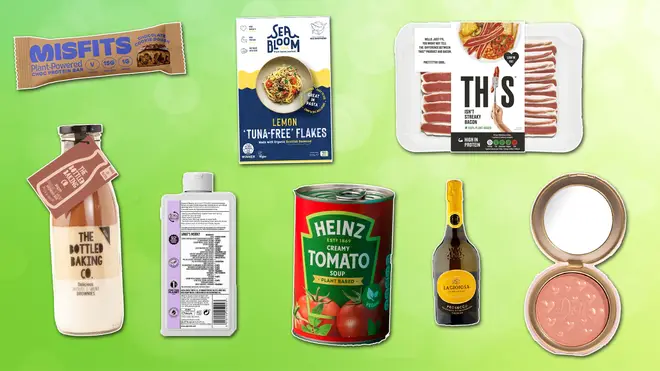 The best vegan 2023 tips, products and fast food to check out this year...
Now, shops and restaurants all over the country are making it easier for us all to try veganism.
While a few years ago you'd struggle to find a milk alternative, you can now buy everything from vegan beauty products, to ice cream and even bacon.
So, from Aldi to heinz, here are are some of the biggest vegan launches for 2023:
Food and drink
Chicago Town pizza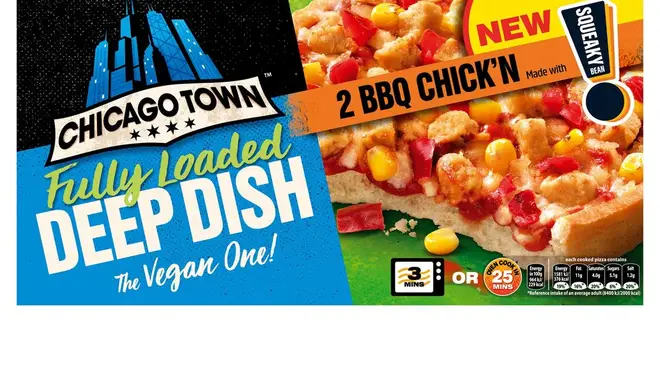 The nation's number one frozen pizza brand, has teamed up with vegan food brand, Squeaky Bean to launch the all-new Deep Dish Vegan BBQ Chick'n Pizza.
The new deep-dish pizza is topped with ChicagoTown's signature smokey BBQ sauce, vegan mozzarella and smoked gouda, red peppers, sweetcorn and Squeaky Bean's chicken style pieces.
Heinz Creamy Tomato Soup
They're finally here, Heinz has launched its first plant-based versions of its iconic Cream of Tomato Soup and Beanz and Sausages.
Fan favourites for over 100 years, the iconic tins are warming, delicious, comforting … and vegan!
Buy now: From £1.70 from Ocado and Sainsbury's
THIS streaky bacon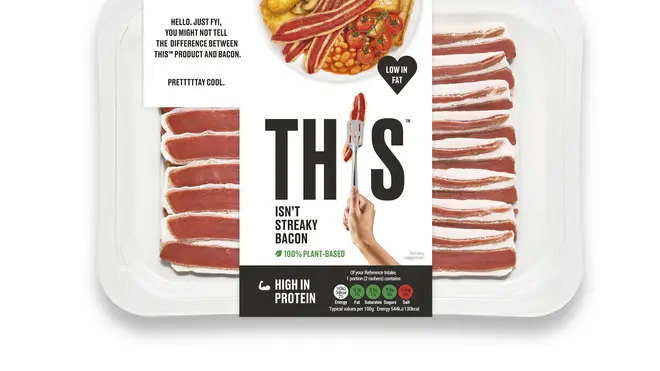 The new THIS Isn't Streaky Bacon is a game-changer for plant-based food and has a hyper-realistic taste and texture, even cooking and crisping just like its meat equivalent.
Buy now: £3.25 from Tesco, Sainsbury's, Waitrose
Planthood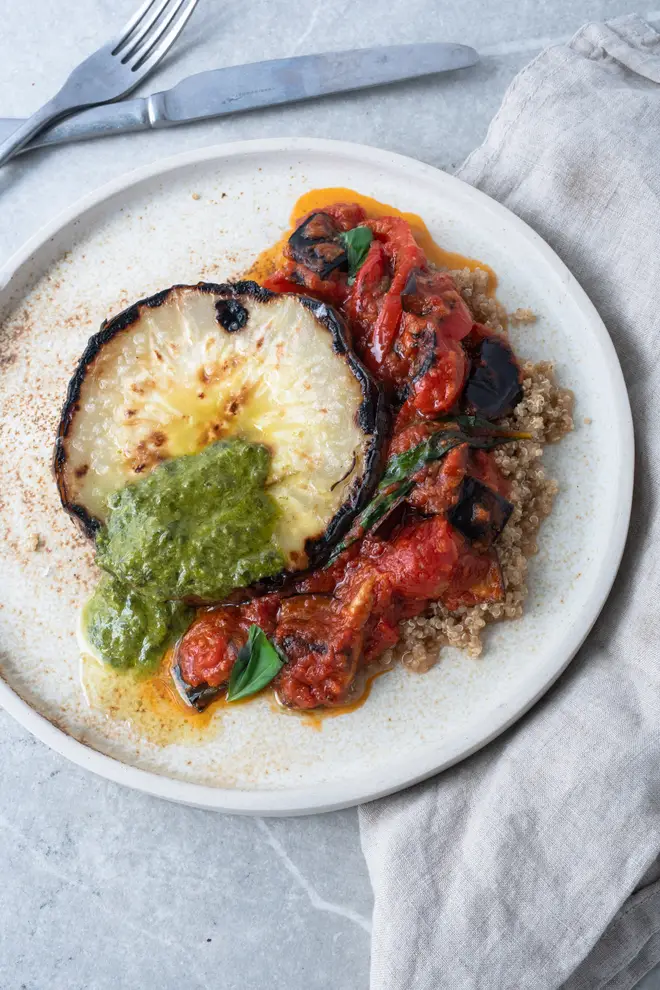 You need to try leading plant-based, restaurant-quality, food delivery service, Planthood.
Unlike all other traditional recipe boxes, all of their meals are pre-prepared by professional chefs with the freshest ingredients, so they arrive at your doorstep with only the minimum left for you to do.
Delicious recipes include Butterbean Caponata, Thai noodle salad and celeriac steaks.
Buy now: From just £6.80 per meal
ManiLife's Cocoa Dusted peanuts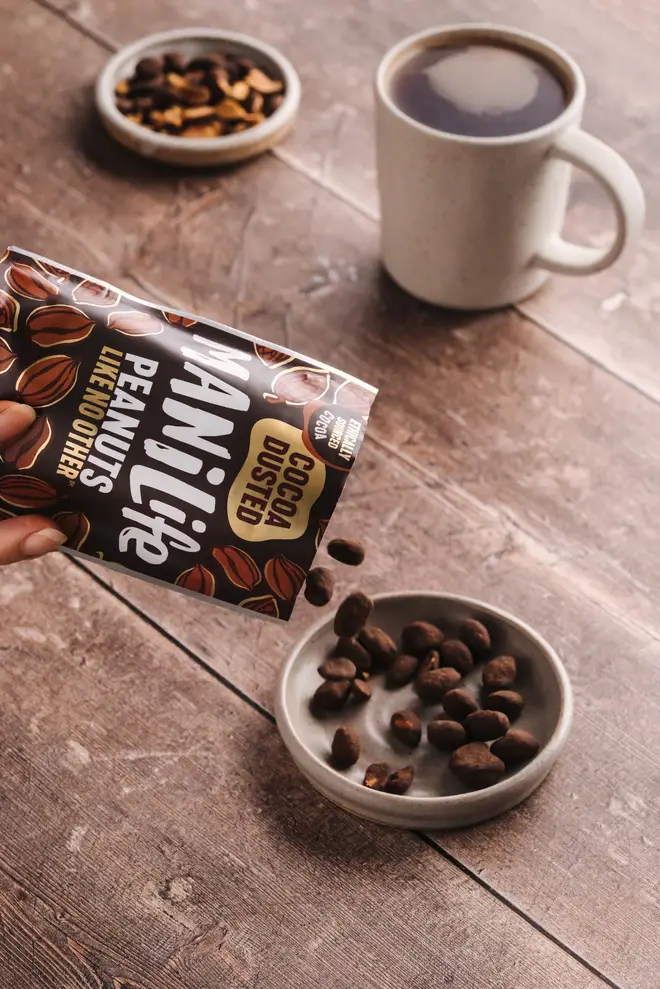 The insanely moreish bites are made with ManiLife's signature deep-roasted, single estate peanuts.
They are coated in caramel and dusted with 100% ethically sourced cocoa to give a mouth-watering balance of sweet & savoury.
Buy now: £3 from ManiLife website and Planet Organic
Squirrel Sister's snack bars
If you're looking for a delicious snack bar, look no further than Squirrel Sisters.
They have also launched a new Cocoa Brownie flavour which is delicious and a source of protein and fibre.
Buy now: From £1.50 from Squirrel Sisters and Boots
Pukpip's Real Frozen Bananas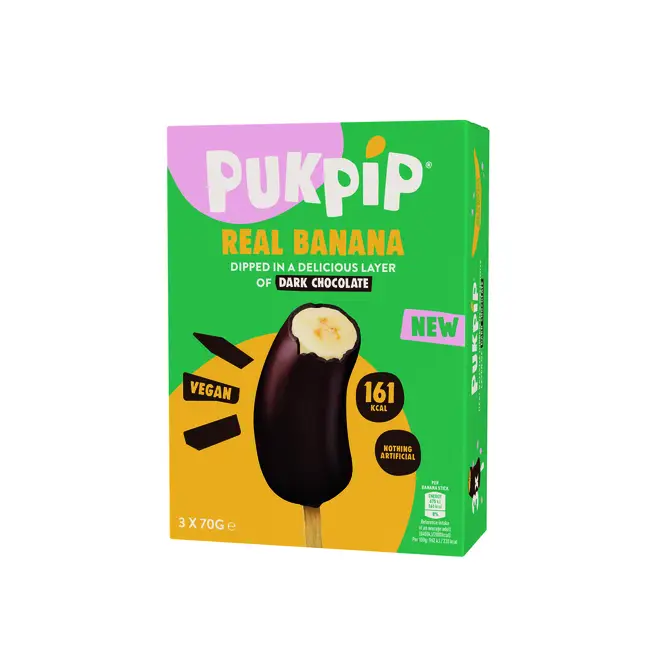 Pukpip's Real Frozen Banana Dipped in Dark Chocolate combines cool, creamy banana with smooth, sweet 52% dark chocolate. A bittersweet combination, it's ideal as a dessert or quick pick-me-up for you and the family.
What's more, the delicious snacks are now available for home delivery from Vegan Kind.
Buy now: £3.00 from Vegan Kind
BOL Foods Indian Black Daal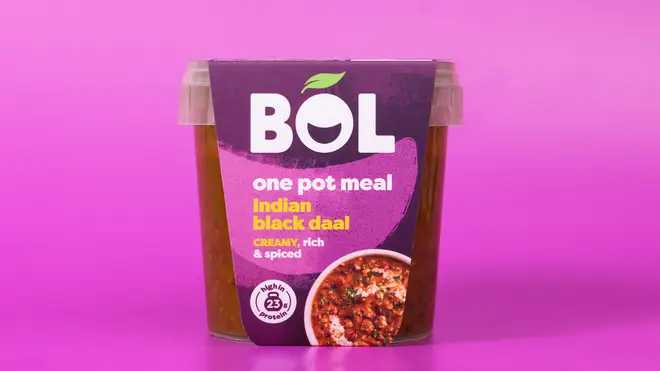 The Indian Black Daal is decadent, and oozing with New Delhi Spice, as well as being gluten free.
Ingredients include tender urad lentils, kidney beans, and a burst of rich, sweet, tomato; is finished with a swirl of cooling coconut cream.
Buy now: £2.95 from Tesco
Munchy Seeds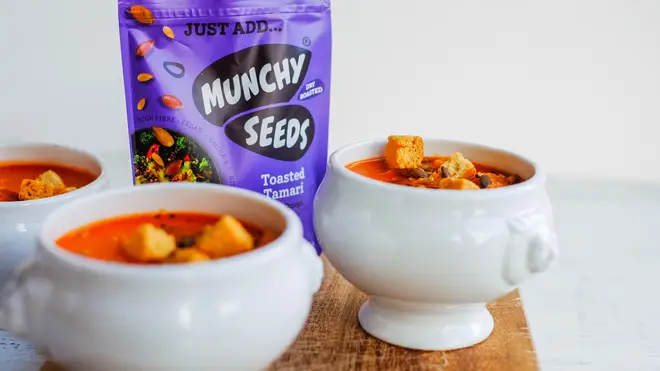 Munchy Seeds uses a mix of super seeds in all its ranges, including sunflower, pumpkin, chia and black sesame seeds that are all a source of selenium.
The full range of sweet and savoury snack packs include Mega Omega, Mild Chilli, Honey Roasted, Salted Caramel, Warm Cinnamon.
Buy now: From £1.09 from Munchy Seeds
Violife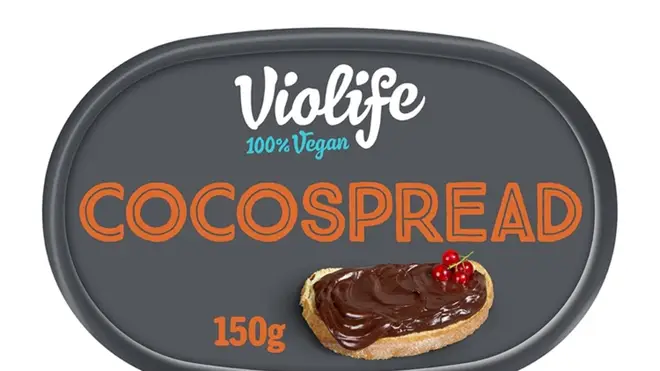 Cocospread has the chocolatey taste you want from a chocolate spread - it's deliciously creamy, smooth and fresh.
It's also versatile: spread on toast, crackers, pancakes, ice cream and waffles, perfect for baking cakes, tarts, muffins, brownies or just take a spoonful straight from the tub.
Buy now: £2.50 from Morrisons
eatplanted's pulled BBQ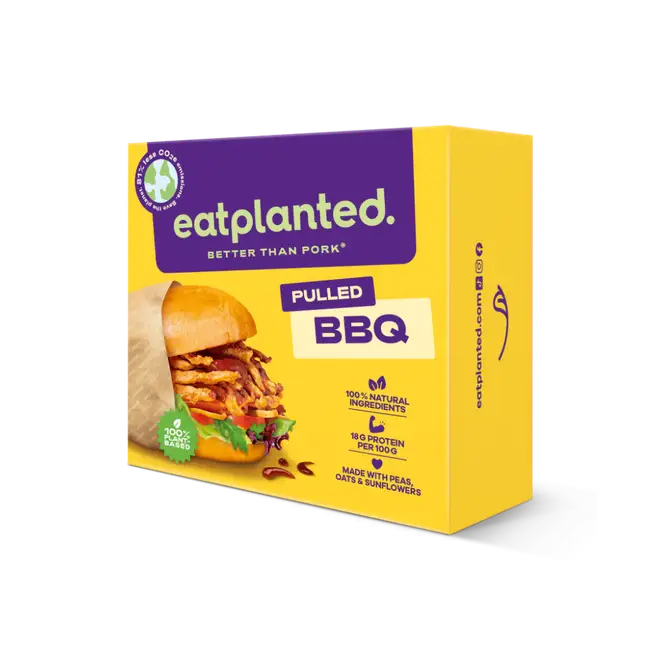 eatplanted's products are made from 100% natural ingredients using a delicious combination of proteins from peas, sunflowers, and oats to create alternative meats.
eatplanted.pulled BBQ brings a smoky sweet BBQ flavour to burger, taco or wrap dishes with every bite.
Buy now: £4.49 from eatplanted
Squeaky Bean chorizo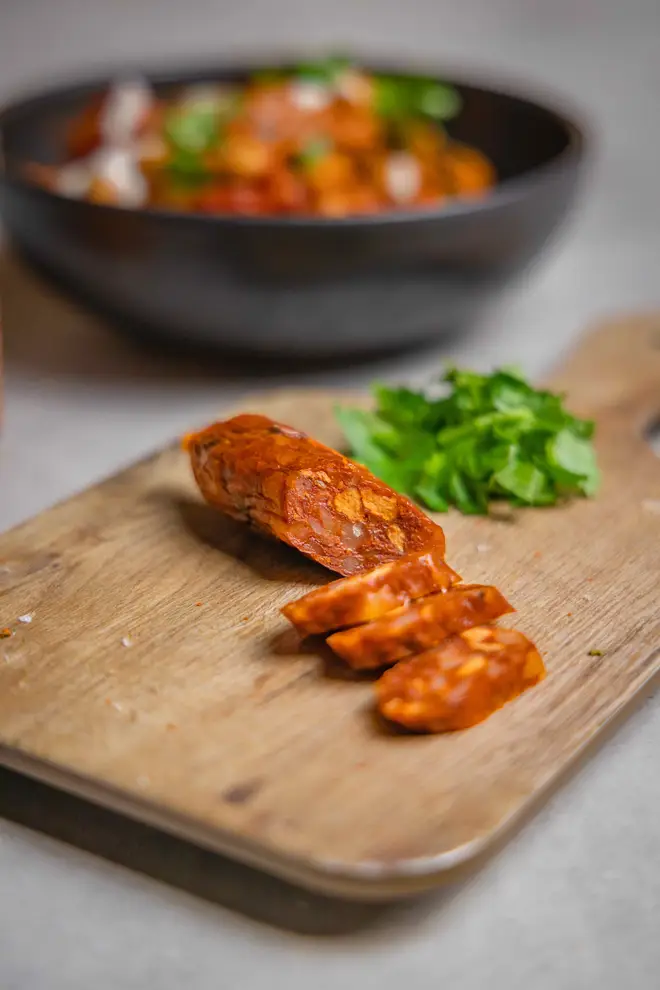 Squeaky Bean has created an incredibly authentic vegan Chorizo made with fava bean and pea protein, then cured just like dry-cured Spanish chorizo sausage.
The Groovy Food Company Agave Nectar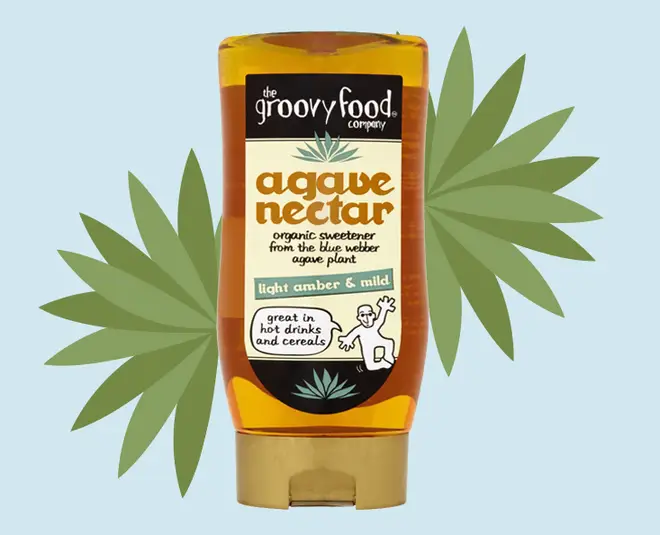 This light amber & mild agave nectar is a delicious sweetener with every bottle containing 50% recycled plastic and is fully recyclable.
Buy now: £2.50 from Waitrose, Sainsbury's, Ocado, Holland and Barrett and Amazon
Planty subscription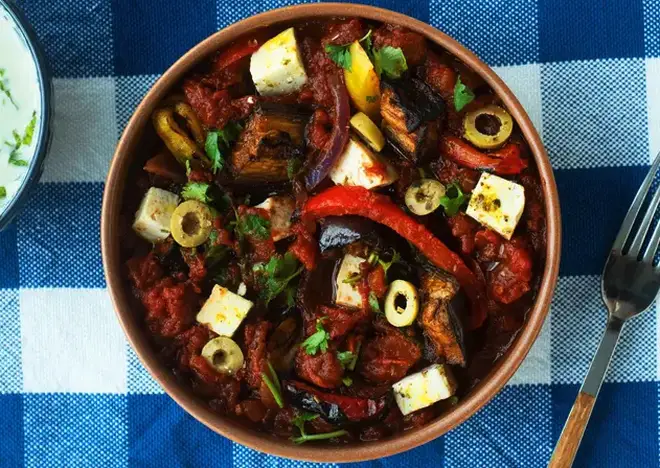 Award winning plant-based food delivery service PLANTY is committed to providing us with a delicious range of fibre rich dishes including Yaki-Miso Udon Noodles, Sweet Chilli Tempeh Stir Fry and Buddha Bowl. 
You can have a Michelin starred chef-prepared plant-based meal delivered to your door, while Planty has also been awarded three Great Taste Awards.
La Gioiosa Prosecco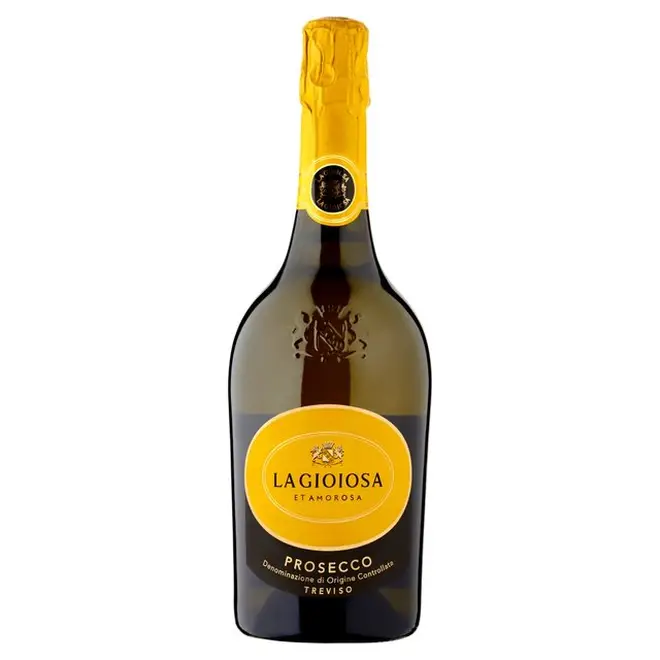 La Gioiosa Prosecco is fruity with hints of ripe golden apple and small mountain flowers.
Buy now: £10 from Tesco, Morrisons, Booths, Amazon, Ocado, Londis, Nisa, Co-op and Majestic Wines
Bottled Baking Co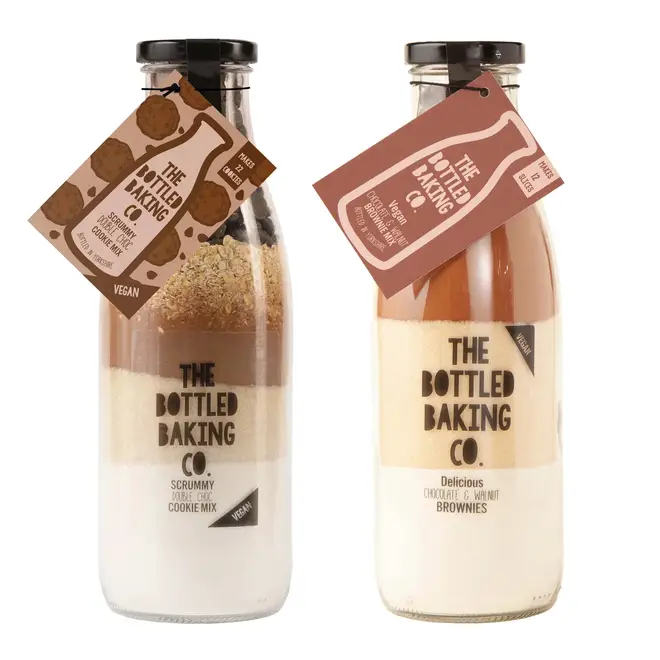 Bottled Baking Co. have just launched a new Duo Vegan Baking Mixes Kit, which are glass bottles containing all the dry ingredients required to make delicious cakes.
For every 100% reusable glass bottle bought, one tree is planted in return, with all products handmade in Yorkshire.
Buy now: £20.99 from Bottled Baking Co, John Lewis, Fenwicks and major garden centres
Grubby Meal Kit Subscription Box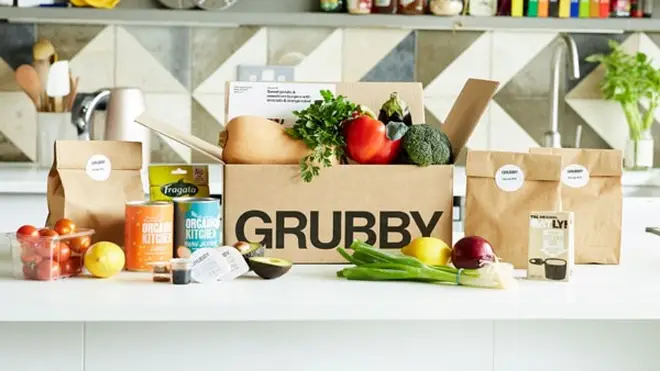 Grubby is the meal subscription you need to try and is the UK's first 100% plant-based recipe kit.
Each week, you'll choose three recipes and Grubby delivers fresh British produce straight to your door.
Buy now: Was £69, Now £34.50 from Buy A Gift
Novomins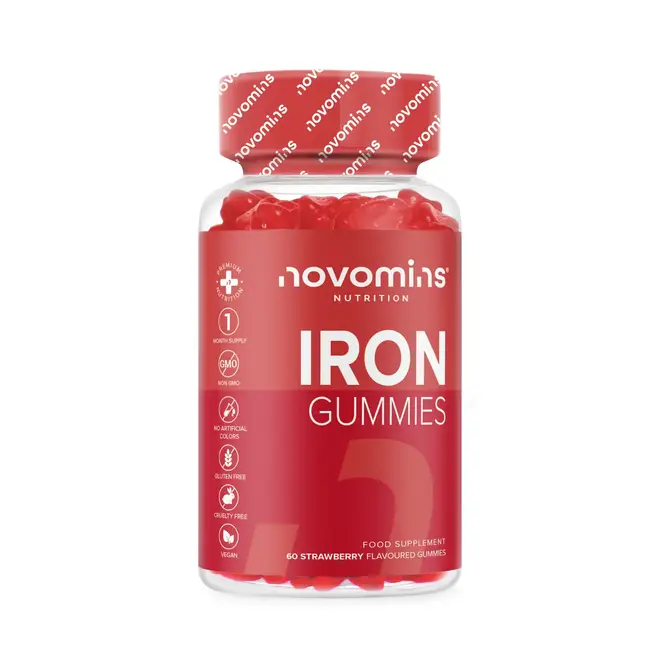 Novomins have unveiled their 100% vegan gummy vitamin range, to provide plantbased power throughout Veganuary. All gummies in the range are Vegan Society certified.
Buy now: From £14.99 from Novomins
The Flavourists meal kits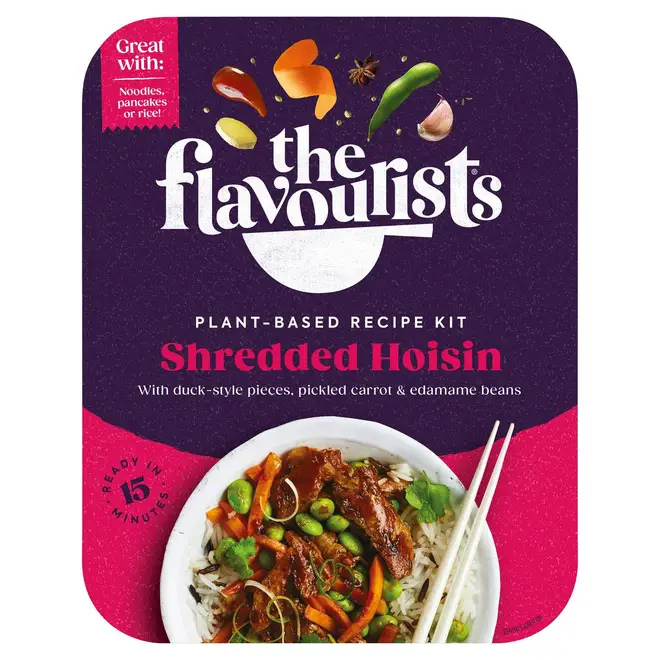 The Flavourists (www.theflavourists.co.uk) has a brand new range of meal kits to create a feast for the mouth and eyes.
The kits are made up of three amazing meals that you can create yourself, including Creamy Makhani Style Curry Plant Based Recipe Kit, Yellow Thai Style Curry Plant Based Recipe Kit and Shredded Hoisin Plant Based Recipe Kit.
Buy now: From £3.45 at Sainsbury's and Ocado
Vintage roots wine

Why not try the delicious vegan wine range at Vintage Roots.
One of our favourites is the A bright yet pale golden coloured Picpoul. So fresh and evocative of its maritime proximity. Wafts of sea-breeze mingle with delightful notes of citrus, appleskin and herbs.
MISFITS Chocolate Cookie Dough bars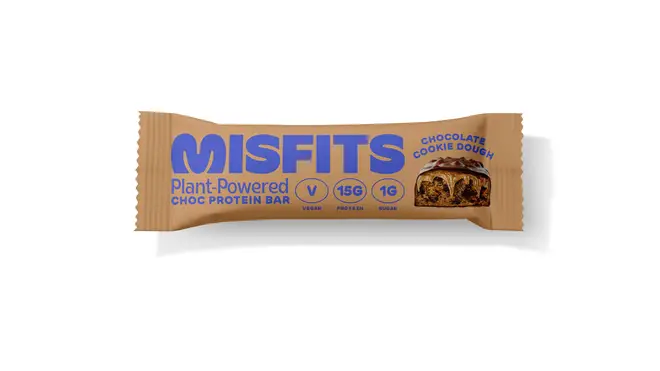 MISFITS is here to swap bland for delicious with the launch of their new Chocolate Cookie Dough Vegan Protein Bar, just in time for Veganuary.
Buy now: £2.40 from Sainsburys, ASDA, WHSmith, Amazon, Ocado and www.misfits.health
Rollagranola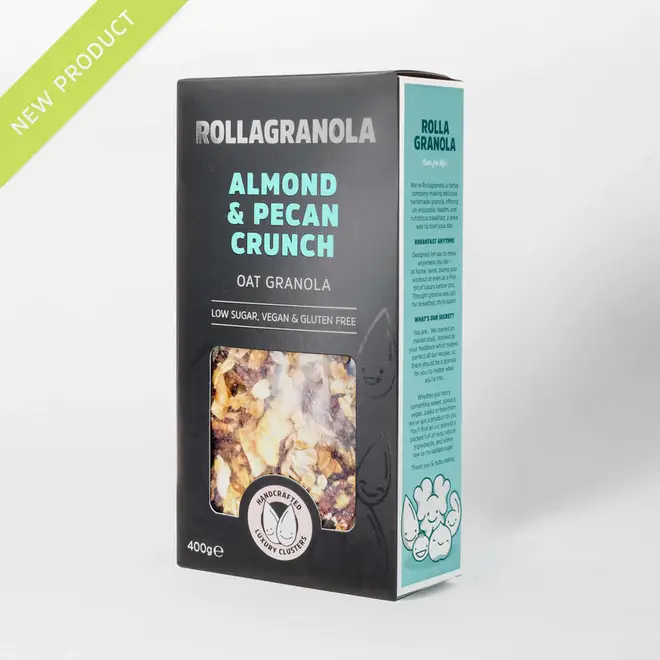 Rollagranola makes for the perfect addition to any breakfast this Veganuary.
Rollagranola prides itself on being jam packed with flavour and nuts – making sure each bite of granola is more than just oats.
Buy now: £4.99 from https://rollagranola.com/
Falafel & Roasted Cauliflower Salad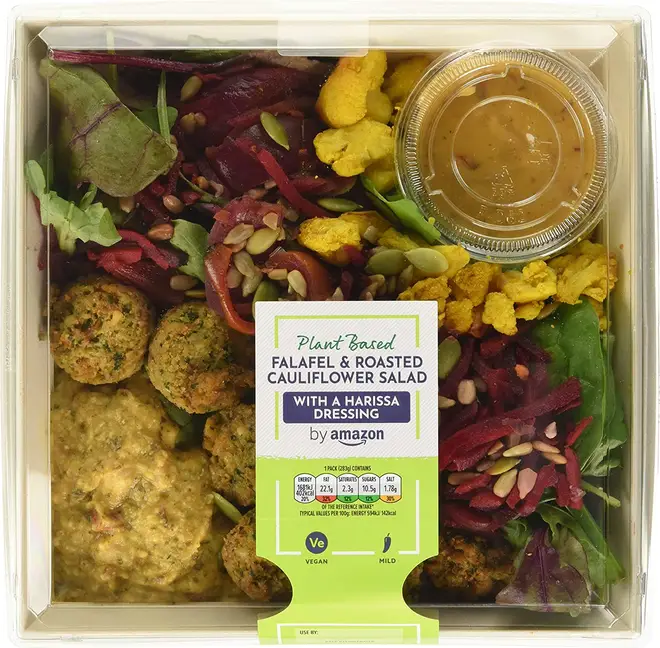 This is the perfect lunch for on the go on in the office.
by Amazon's Falafel & Roasted Cauliflower Salad has a delicious harissa dressing and delivers on texture and flavour.
Seabloom 'Tuna-Free' Flakes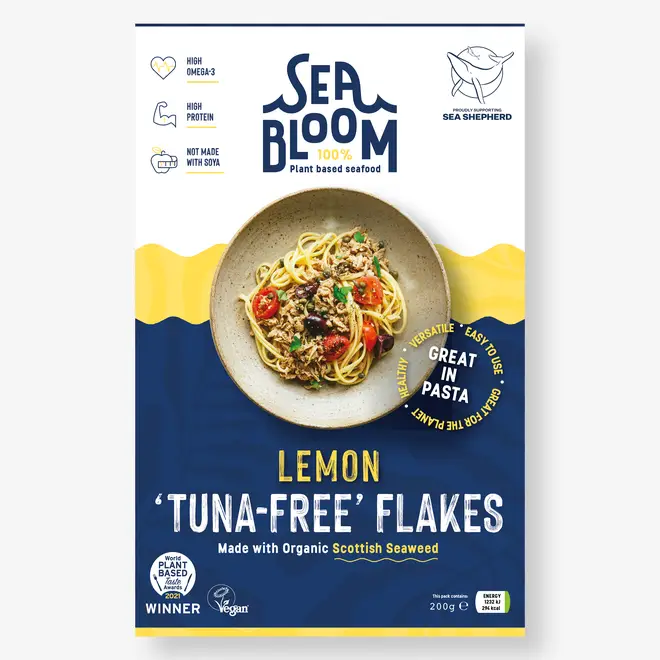 Seabloom 'Tuna-Free' Flakes is a delicious plant-based tunaalternative made with pea protein, meaning it's suitable for those who cannot consume soya.
Fuel cookies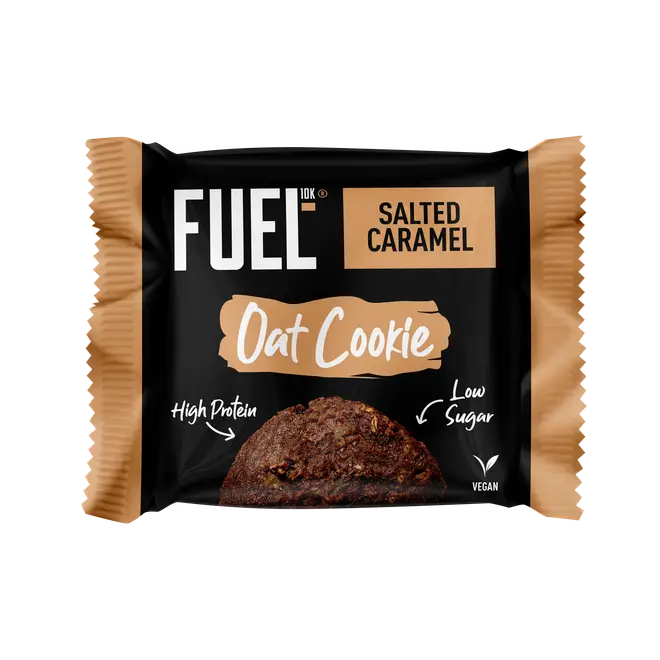 This perfect on the go breakfast or snack is made of jumbo rolled oats that give you a sustained energy release and a hit of fibre.
Buy now: Fuel10k.com
Sushi daily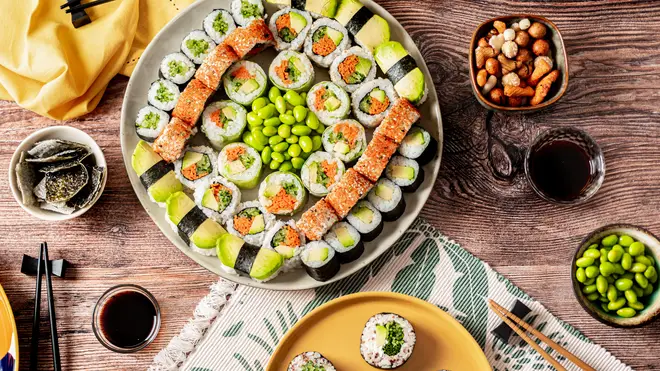 Sushi Daily offers deliciously bright and colourful sushi everyone can enjoy this Veganuary.
From Veggie Verde Maki – a maki roll with a twist, to hot food options like the Plant-based Beef Donburi, there's plenty to choose from.
Order now: From £2.75 in stores
Tyme meal delivery
TYME lunches are designed for taste and packed with plant fibres to give you all the nutrients you need.
Options include Mediterranean Medley and Zesty Mexican, increasing energy throughout the working day.
Casa Firelli hot sauce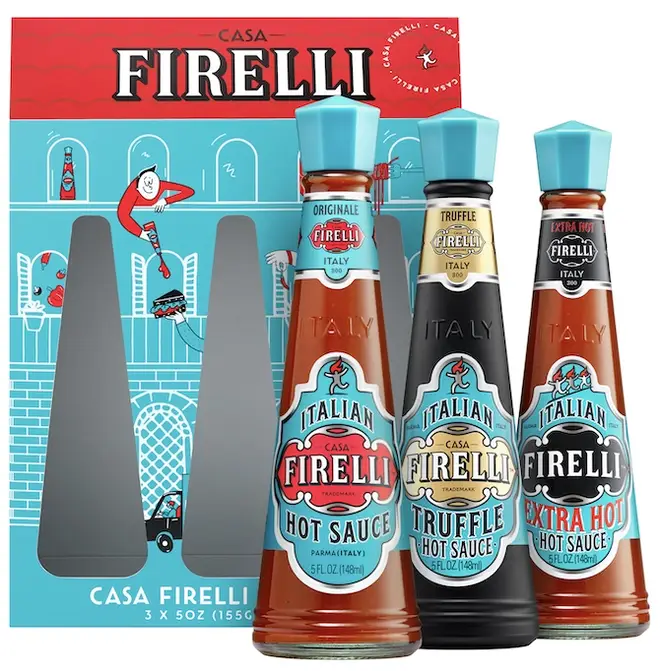 The Firelli Trio Gift Pack contains all three Firelli expressions - Truffle Hot Sauce, Extra Hot Sauce and Original Hot Sauce - and gives you the perfect chance to try the delicious range and test your spice limits.
Biotiful Oat Kefir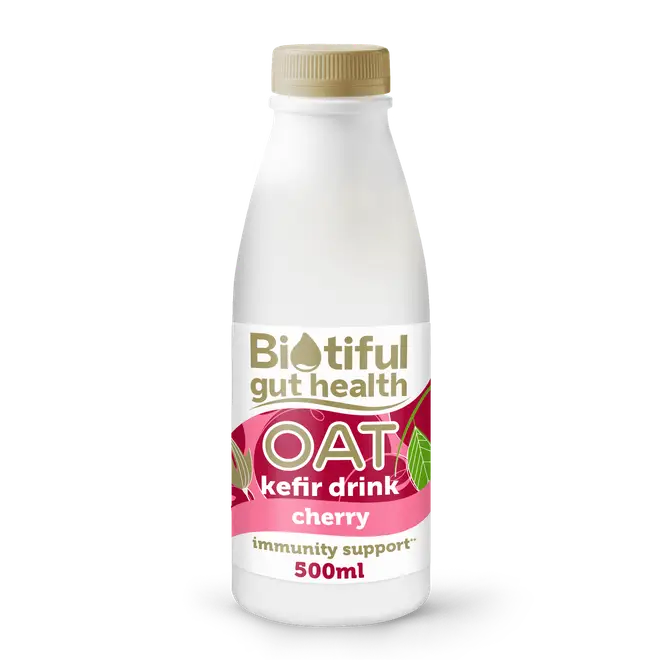 Biotiful is the world's first plant based kefir which is a cultured oat-based drink fermented with billions of vegan kefir cultures.
It also has added vitamins, calcium and comes in flavours Original; Strawberry; Cherry; Vanilla and Mango.
Buy now: From £1.50 from Ocado, Sainsbury's and ASDA
Rainbow dust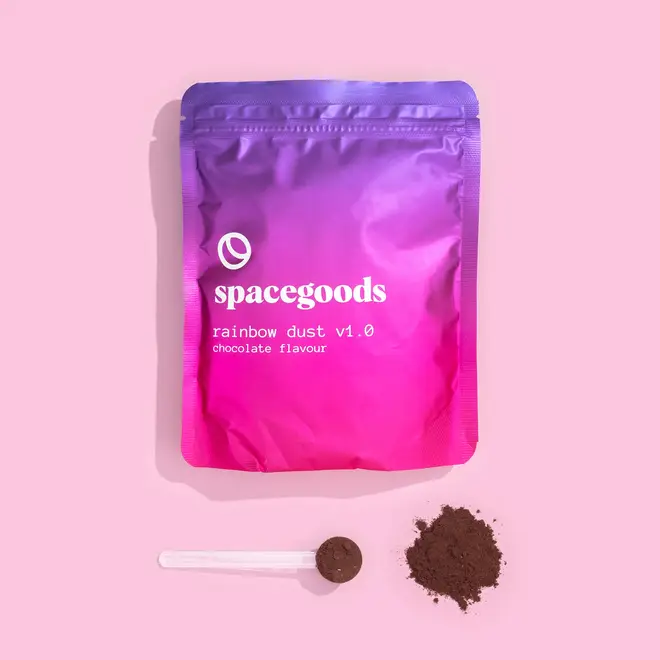 Rainbow Dust is an all-in-one mushroom & adaptogenic powder blends designed to unlock your super, natural self.
An alternative to coffee, you can enjoy this blend as a chocolatey drink, or you can mix it with just about anything you like!
Buy now: 1 month supply from £49
Restaurants
Sabine rooftop
Sabine Rooftop restaurant is a bar and terrace in London City, with striking views of St Paul's Cathedral and some incredible Plant-based tapas dishes.
These include Tostadas, Shitake Mushroom Gyoza's and Chickpea Chips, as well as some amazing cocktails.
Cavo rooftop
Cavo is a brand-new Mediterranean restaurant, bar and rooftop terrace in Tottenham Court Road.
It has an incredible collection of brunch, lunch, dinner and tasting menus including an amazing vegan option.
In this oasis, you can try amazing dishes such as Grilled Artichoke and Pan-Fried Puntarelle, as well as some delicious cocktails.
Bamboo Mat
Bamboo Mat is a Peruvian Japanese fusion restaurant, with beautiful sites in both Leyton and Stratford, and has launched a delicious new summer menu.
Their vegan dishes definitely don't compromise in taste or texture, with a range of vibrant and authentic plant-based dishes including Artichoke Tostada and Grilled Sweet Potato.
Sushi Samba
Sushi Samba has an incredible vegan tasting menu perfect for those on a plant based diet.
Far from your basic vegetable sushi, the menu includes delicious soy eggplant, a delicious range of veggie nigiri and maki and the mushroom tabanyaki.
PAUL vegan croissants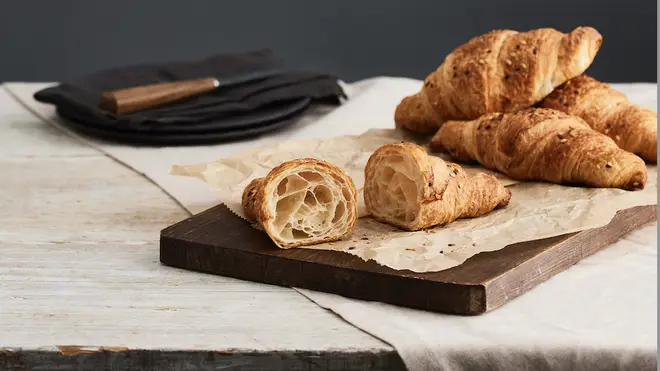 PAUL have just introduced an all-new Vegan Croissant to its permanent range of viennoiserie.
Not only that, PAUL's vegan offering also includes delicious sandwiches, salads and an incredible chocolate mousse to enjoy this year.
Franco Manca
Franco Manca is one of the best pizza restaurants for an incredible vegan offering. Their vegan no.7 marries organic tomato, mixed wild mushrooms, caramelised red onions and our watercress pesto.
They also have incredible specials which are sure to get your mouth watering this summer.
Dominos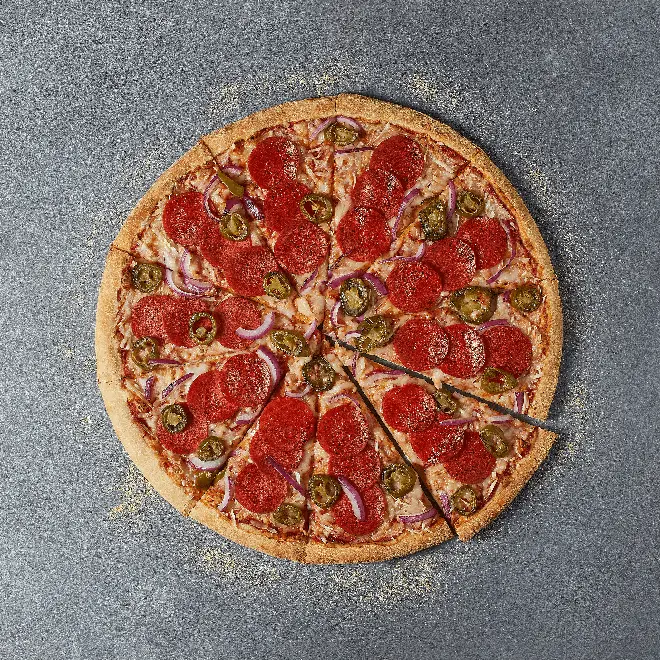 Domino's is expanding its much-loved menu, putting a vegan-friendly twist on the fiery American Hot this Veganuary.
The nation's best loved pizza company has also launched the Vegan American Hot - a welcome treat for plant-based pizza fans who aren't afraid to hide away from the heat.
Bamboo Mat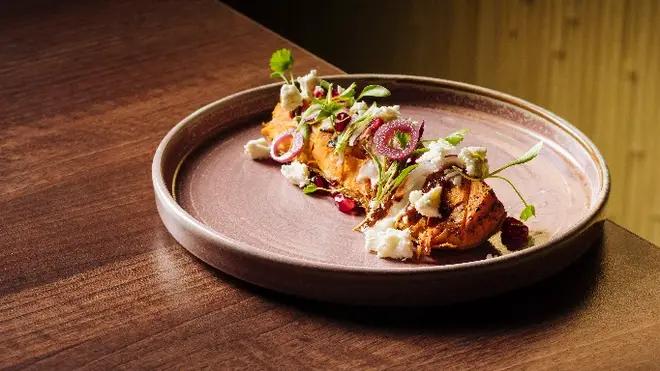 Bamboo Mat is a Peruvian Japanese fusion restaurant with sites in Leyton and Stratford, with a brand new summer menu.
It's now added a range of vibrant and authentic plant-based dishes to their existing menu including Padron Peppers served with Mango Miso; fresh Baby Spinach Salad with wasabi dressing and sesame seeds; and crispy Artichoke Tostada served with salsa criolla and tangy salsa verde.
This is on top of their extensive sushi roll offering including Veg Maki.
Check out the menu and book here
Taster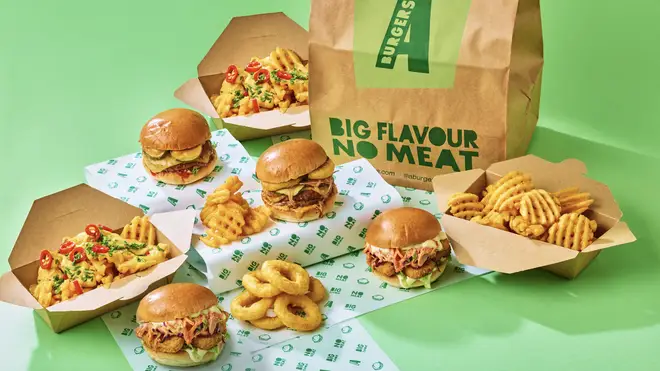 Taster is a delivery-first restaurant group that works with the best chefs and food talent to create menus that are fundamentally designed to be delivered.
They deliver delicious burger brand A Burgers across major cities such as London, Portsmouth, Brighton and Birmingham which serves up a range of plant based twists on the classics - from a smokehouse supreme to a Chik'n Slaw Burger.
Audrey's cafe
Audrey's Bankside has new menus carefully curated by the newly appointed Head Chef, Vincent Hiss.
Take your pick from the Vegan Stack, made up of crispy rosti potato, spinach, sugar snaps, samphire, grilled mushroom, tomato, and avocado for brunch or enjoy the Vegan Hot Pot.
You can also get seven of Audrey's signature cocktails for just £7 until 7PM, available Wednesday to Saturday.
Wulf and Lamb dinner for two
Wulf and Lamb showcase what great vegan comfort food is all about. Choose to dine at a sleek restaurant in Marylebone or Chelsea and prepare for a taste sensation.
You can get a three course meal and a cocktail for two and on the menu, diners will find an array of colourful dishes inspired from all around the world.
Buy now: £69.99 from Red Letter Days
Stem and Glory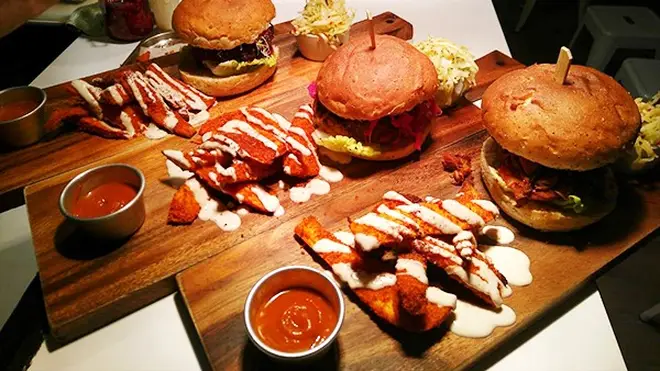 Offering tasty vegan food in London and Cambridge, Stem and Glory embrace the burgeoning plant-based movement that has swept the nation.
Dine for brunch, lunch or even dinner and indulge in a colourful menu of fresh and imaginative dishes that will excite your taste buds.
Buy now: Three Course Vegan Meal with Wine at a Stem and Glory Restaurant £89 from Buy A Gift
Hair, beauty and clothes
Curls N Lengths Mint & Cocoa Ayurvedic Hair Mask
A botanical herb and vitamin infused hairmask/butter, which is designed to deeply penetrate the hairshaft, nourish and moisturise your hair strands.
Buy now: £26.99 from Curls N Lengths
Doll Beauty blush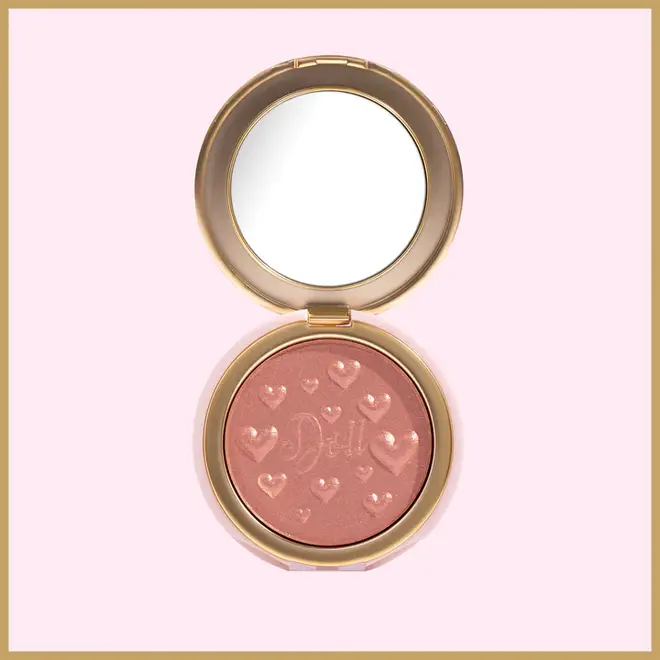 The new range of the glow getter blushes are guaranteed to be a firm favorite! The shimmery three dimensional blusher will leave you feeling and looking amazing.
Wuka leggings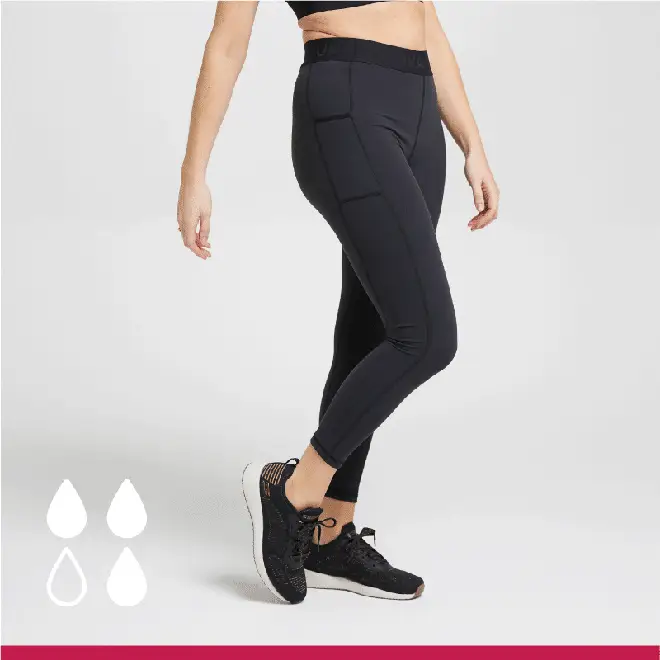 WUKA's period products tackle the problem of plastic waste and its environmental impact to ensure your period is 100% vegan and cruelty free.
Made from recycled polyester their cosy leggings are the perfect option when on your period – whether you want to stay active and hit the gym or simply want to feel comfortable whilst chilling on the sofa.
Home
AMP wellbeing yoga mat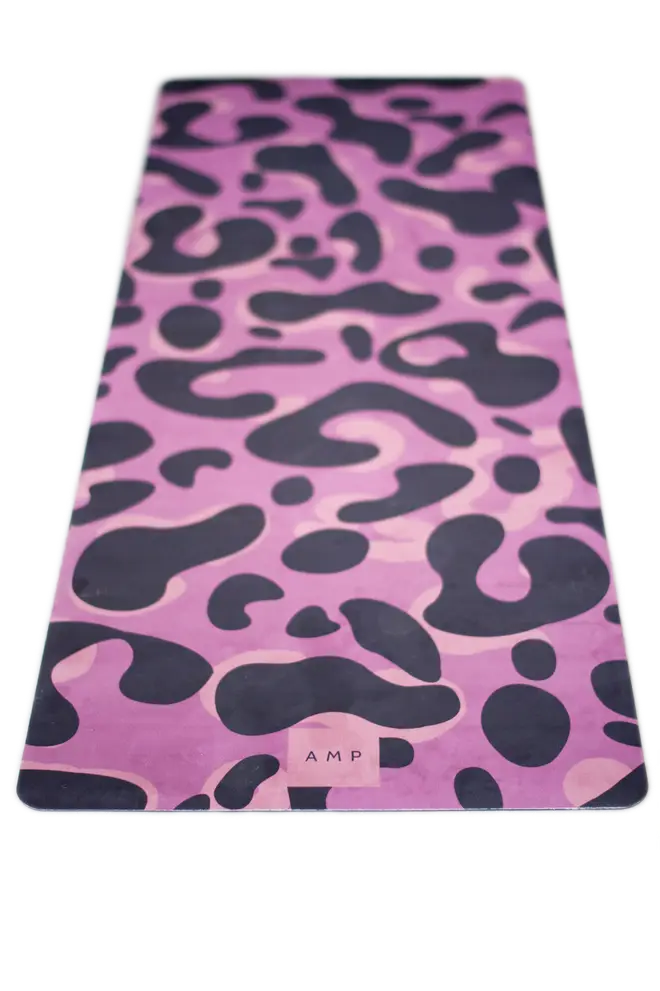 This soft and luxurious vegan suede and natural rubber yoga mat provides all the comfort, support and style for your yoga practice or home workout as well as being environmentally friendly.
Buy now: £65 from AMP wellbeing
Laundry & Stain Remover Bar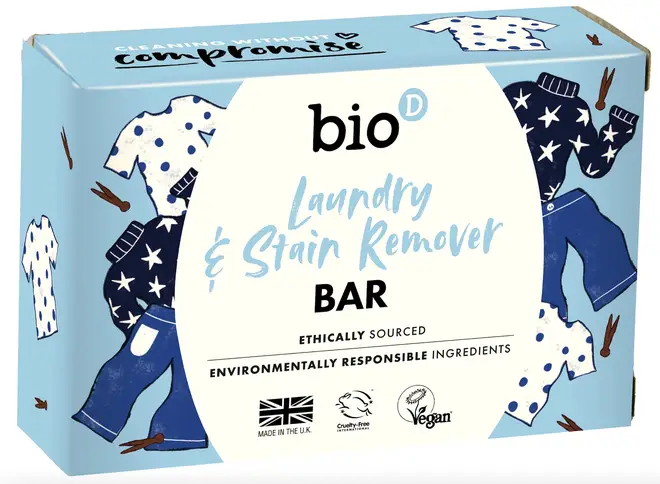 Packaged in 100% recyclable cardboard, this bar is perfect for handwashing delicates or using on stained clothing as a pre-treatment.
It has big stain removing power without the use of harsh or toxic bleach components.
Buy now: £4.12 from www.biod.co.uk
Ordo toothbrush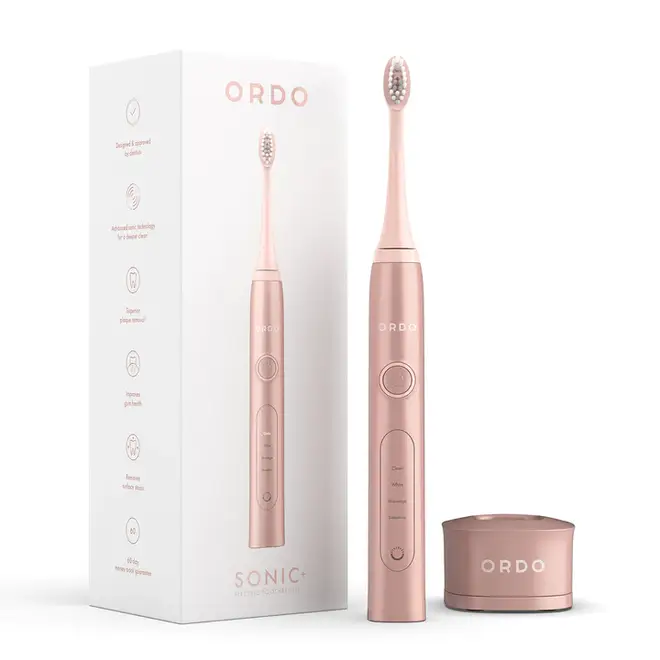 Ordo's Sonic+ Toothbrush is designed for those looking for a high quality, stylish electric toothbrush at an affordable price.
It comes in three colours and will brighten up both your bathroom and your smile.