Are florists open during lockdown in England?
19 January 2021, 10:33
Are florists considered essential? Here's what we know about the lockdown rules...
On January 4, Boris Johnson announced the whole of England would be heading into lockdown.
But with all non essential shops, schools and hospitality closed for the foreseeable future, people have been wondering whether florists are allowed to open their doors.
Are florists open in lockdown?
Florists are not considered an essential business, and have therefore been told to close.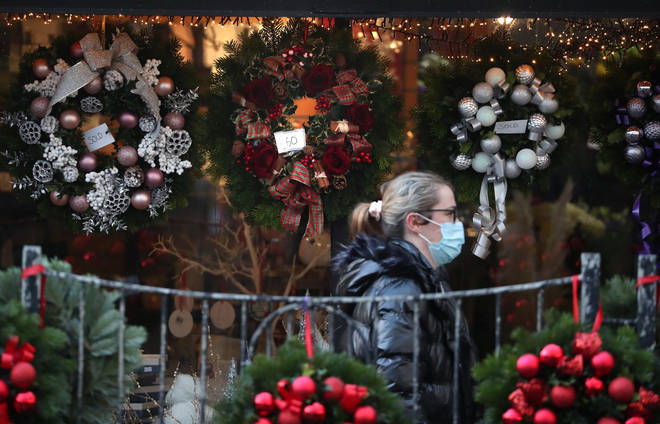 However, while they cannot open their shops to the public, they can still organise delivery and collection services.
Read More: List of areas in England with biggest drop in coronavirus infections
This means you can still order flowers from your local florist for collection or delivery, provided it is done Covid safely.
The government website states: "Non-essential retail must close, such as clothing and homeware stores, vehicle showrooms (other than for rental), betting shops, tailors, tobacco and vape shops, electronic goods and mobile phone shops, and market stalls selling non-essential goods.
"These venues can continue to be able to operate click-and-collect (where goods are pre-ordered and collected off the premises) and delivery services. "
This comes after Boris Johnson warned the UK would have to be eased out of lockdown restrictions slowly.
He Tweeted: "I understand completely that people want to get back to normal as fast as we possibly can. It does depend on things going well.
"It depends on the vaccination programme going well, it depends on there being no new variants that throw our plans out and we have to mitigate against, and it depends on everybody, all of us, remembering that we're not out of the woods yet."
He added: "I'm afraid I've got to warn people it will be gradual, you can't just open up in a great open sesame, in a great bang, because I'm afraid the situation is still pretty precarious."
Now Read: Dr Hilary predicts no abroad summer holidays in 2021, but says there is hope for staycations