Gatwick airport CLOSED due to drones flying near runway
20 December 2018, 09:48 | Updated: 20 December 2018, 09:50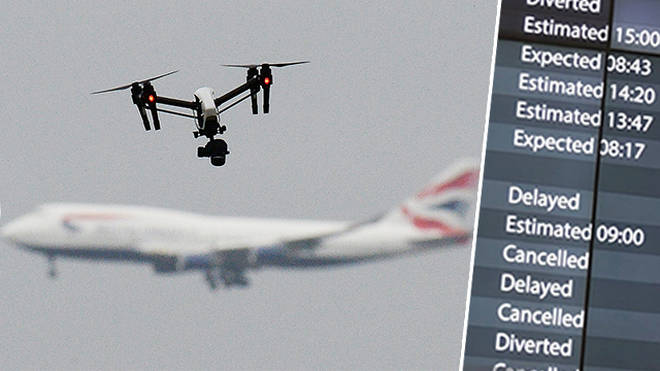 Gatwick airport is currently suspending all flight activity due to a pair of drones flying close to the runways. Here's all you need to know and how it is affecting departures and arrivals.
Gatwick airport is currently shut for both inbound and outbound flights after a pair of drones were spotted hovering close to some of the runways.
The airport chose to suspend all activity from 9pm yesterday evening - and after reopening briefly for 45 minutes last night, has closed once more.
It is expected that Gatwick will remain closed for another 24 hours.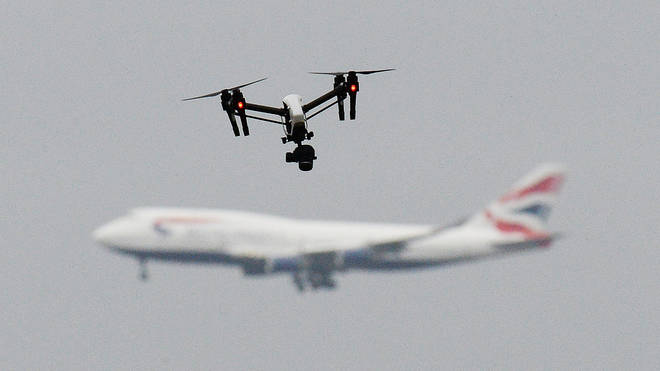 Chris Woodroofe, the airport's chief operating officer, has issued an apology to all affected passengers, and has explained that the drones could not be shot down because of the risk of stray bullets causing harm.
READ MORE: Traffic heavy roads and motorways to avoid are revealed for Christmas 2018
He explained: "Last night there were 10,000 people disrupted. There were 6,000 people flying in from around the world to Gatwick who were diverted to alternative airports. There were 2,000 people who didn't take off from their origin airport and there were a further 2,000 people here who couldn't fly to their destination."
The officer added: "They were over the perimeter fence and into where the runway operates from. They disappeared and reappeared over the night period from 9pm until 3am at which point we reopened the runway. That lasted for 45 minutes before the drones reappeared again."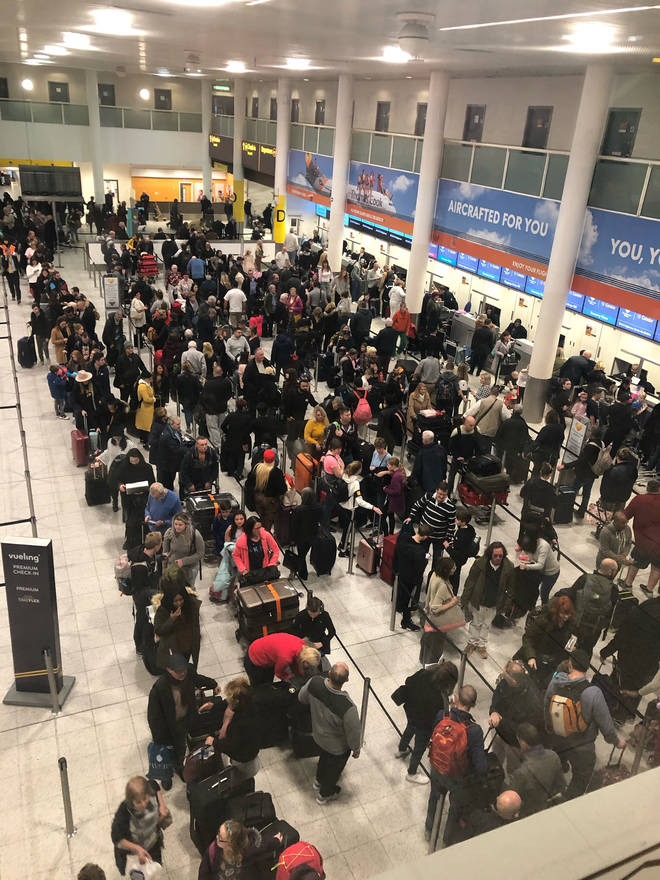 Passengers are being urged to remain away from Gatwick whilst the potential security threat is being investigated.
Chris Woodroofe advised: "My advice to passengers travelling today and tomorrow is to check their airlines websites before they travel to the airport.
"The knock on effects will certainly last for 24 hours and it will be longer than that for every passenger to be repatriated."