How much are the Gruffalo 50p coins worth and when is the Royal Mint releasing the new fifty pence pieces?
14 February 2019, 13:09 | Updated: 22 February 2019, 11:57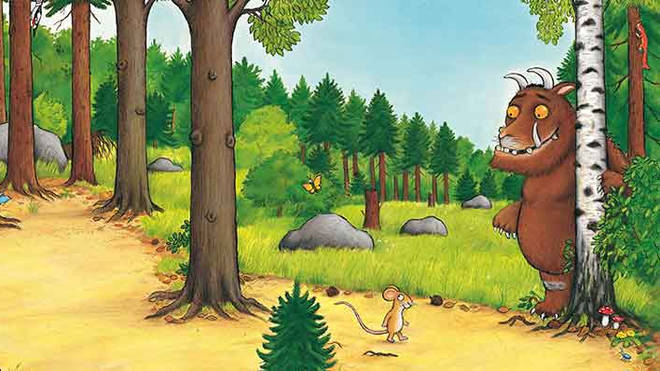 To commemorate 20 years of the beloved Julia Donaldson character the Royal Mint are releasing a special Gruffalo 50p.
To celebrate two decades of iconic children's book The Gruffalo, the beloved character is getting his own coin.
The creature with 'purple prickles all over his back' created by Julia Donaldson is being commemorated with some new 50p coins in his honour.
Read more: Rare Girl Guide 50p could fetch over £800 because of THIS error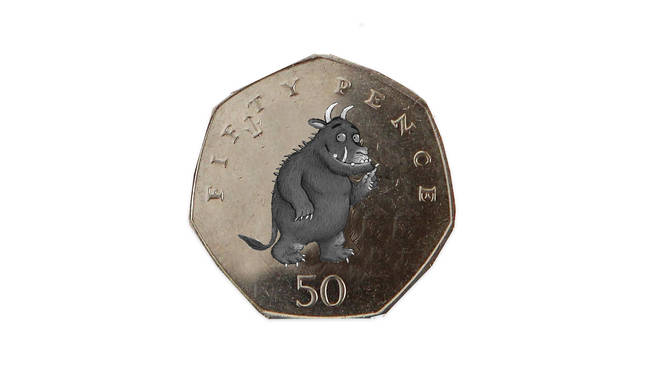 When are the Gruffalo 50p coins being released?
The Royal Mint's Gruffalo collection has now been released, but the first batch of coins sold out in a day.
While there was speculation pre-release that the designs may incorporate Axel Scheffler's illustrations of the Gruffalo and the book's other main character, Mouse, the final designs only feature the story's protagonist.
The Royal Mint has confirmed that the collection will not be available for general circulation, so sadly it's unlikely you'll find one of the special coins in your loose change.
This special Gruffalo coin follows previous commemorative coins which celebrate children's literary characters including a series of Beatrix Potter 50p coins and a Paddington Bear 50p coin.
What designs are included in the Gruffalo collection?
There are three designs in the Gruffalo collection. They include the Gold Proof edition, the Silver Proof edition and the Brilliant Uncirculated.
The silver Grufflo coin includes colouring, while the gold version combines a textured effect and mirrored finishing. The Brilliant Uncirculated coin has a superior finish and includes details of the Gruffalo's whiskers.
How much are the Gruffalo 50p coins worth?
- The Gold Proof coin will set you back £795
- The Silver Proof will cost you £65
- The Brilliant Uncirculated coin is priced at £10
While they are currently out of stock at the moment, the fifty pence pieces are anticipated to be re-stocked shortly - so keep an eye on the Royal Mint website!