Martin Lewis reveals how you can earn free £200 by switching banks
26 January 2023, 07:01 | Updated: 26 January 2023, 08:18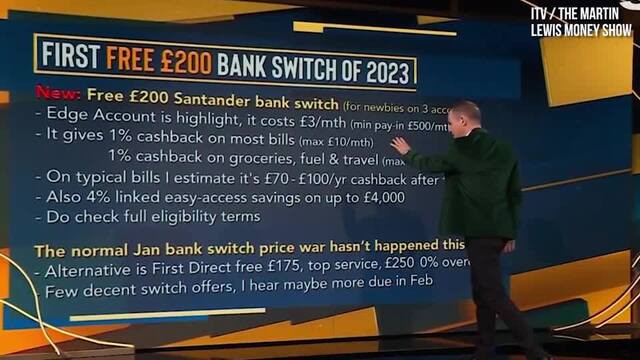 Martin Lewis reveals how to get money switching banks
Santander is offering £200 to new and existing customers if they switch to one of its current accounts in the next few weeks.
With many families struggling through the cost of living crisis, Martin Lewis has now revealed how you could earn £200 in free cash just by switching banks.
During a recent episode of The Martin Lewis Money Show Live, the Money Saving Expert said most people don't know about the easy change.
Santander is currently giving out the money to new and existing customers if they switch to an Edge, 123, Select, Private or Everyday account, using the Current Account Switch Service (Cass).
There are some conditions which will allow customers to qualify, including completing the switch within 60 days, setting up and maintaining two active direct debits, depositing at least £500 a month, and logging in to online or mobile banking.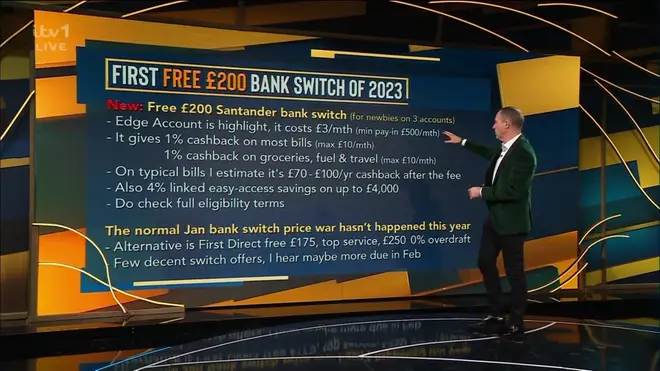 The cashback will then be paid into their new Santander account within 30 days.
The bank points out that the £200 offer is for a limited time only and can be withdrawn, while customers won't be eligible if they've previously received incentives for switching to other Santander accounts.
Santander Edge currently costs £3 a month, but will enable customers to earn one per cent of cashback on most bills as well as one per cent cashback on groceries, fuel and travel and 4% interest on savings.
Martin estimated that the switch will net you £70 to £100 cashback after the fee, although this could vary based on how much you pay. Find out more here.
There are also other banks that are offering incentives, including Lloyds which will pay customers £200 as a switching incentive until March 20.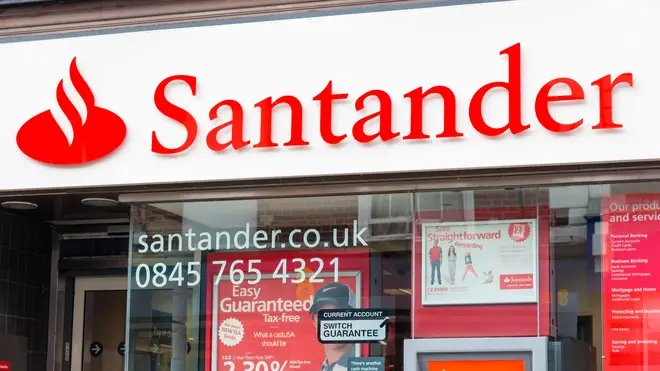 First Direct is also offering £175 if you switch to its 1st Account, with Martin explaining how this could help people who are overdrawn.
He said: "First Direct will give you £175 if you're a new customer and a £200 0% overdraft for most people, so do the maths. If you're £400 overdrawn, £175 gives you £225, and the rest is 0%. So for small overdrafts, easy winner."
The financial guru later added that for people who are really struggling, they can get help from a dedicated helpline or charity.
"In a huge majority of cases, no matter how bad it seems, when it comes to debt, there is light at the end of the tunnel," he said.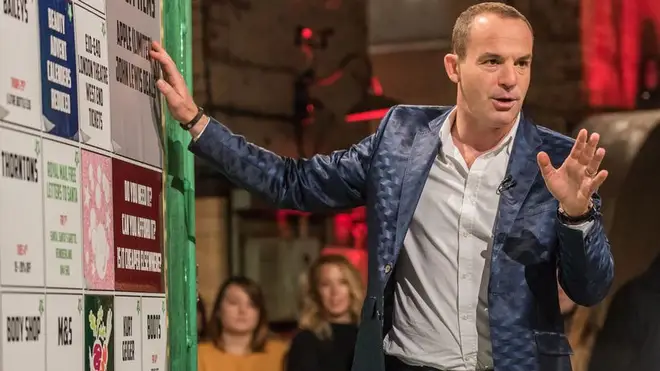 "I'm not saying it'll be quick and easy, but there is light at the end of the tunnel. And I want to put those charities on a platform.
"For everybody who is worried about their debts I'm going to start with my three questions. Number one: Are you struggling to meet your monthly repayments?
"Number two, is your total debt more than a year's income? Ignore mortgage, ignore student loan.
"Number three, are you not sleeping, or feeling depressed or anxious over your debt? If you answer yes to even one of those, then I suggest you ignore most of what I'm saying about cost cutting methods in this programme. What we want to do is draw a line under your debt, and make it much better more quickly, and you can do that by going to a non-profit debt counselling agency, a charity."
Read more: