What are the new tier rules after lockdown in England?
23 November 2020, 16:21
The new Tier rules in England explained and what this means for you…
Boris Johnson announced the new lockdown rules in England today (Monday 23) which sees the return of the 'three tier system'.
These local restrictions will come into force when the national lockdown ends on 2 December.
But what is the new tier system and how do the rules affect me? Here's what we know…
What are the new tier rules after lockdown?
Under all the Tiers, non essential shops will be allowed to open again, as well as gyms, salons and leisure centres.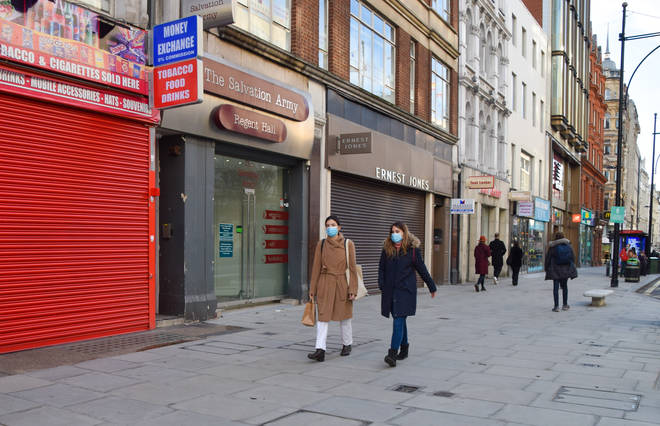 Collective worship, weddings and outdoor sports can also resume, and people will no longer be limited to seeing one other person outdoors, as the rule of six returns.
In tier 1, the rule of six will be the same both indoors and outdoors, while in tiers 2 and 3, meetings will only be allowed outdoors.
Read More: The new rules for pubs and restaurants when lockdown ends in England - including a change to the curfew
Limited and socially distanced numbers of spectators will also be allowed at both indoor and outdoor sports events in the lower two tiers.
In terms of hospitality, pubs and restaurants will be re-opened in tiers 1 and 2, while alcohol can only be served with a 'substantial meal' in tier 2.
In tier 3 all pubs, restaurants and cafes must close apart from for delivery or takeaway.
The curfew has also been tweaked, and while alcohol can't be served past 10pm, people can stay until up to 11pm.
For sports events outdoors, in tier 1 up to 4,000 people can gather, while in tier 2 the number is 2,000 people.
Later this week, Boris Johnson is also set to reveal how people will be able to spend Christmas.
Sources have suggested several families could be allowed to join in one 'bubble' between December 22 and 28.
Now Read: Boris Johnson set to announce families can meet this Christmas in 'festive bubbles'