Ryanair strikes 2019: Dates and latest flight information on the August strike action
22 August 2019, 11:12 | Updated: 22 August 2019, 11:16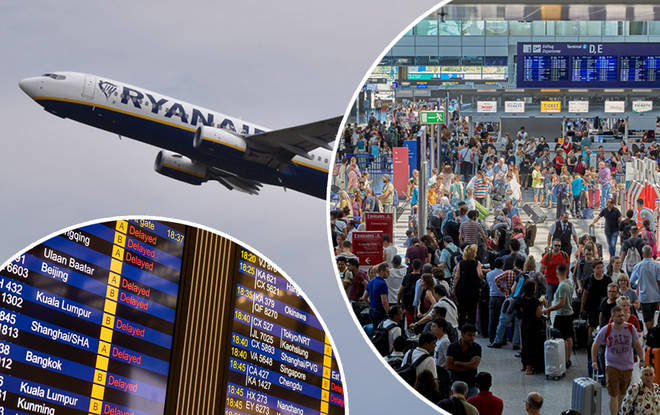 The planned strike actions have been on and off for a few weeks now.
Strikes have been occurring left right and centre over the summer, with different airports and airlines walking out and causing major disruption over the busy summer period.
Here are all the up-to-date details on the Ryanair strike:
When is the planned Ryanair strike?
Pilots for Ryanair voted to strike for two days in August and on Wednesday, Ryanair lost a last-ditch legal challenge to stop the strikes.
Irish pilots for the cut-price airline have walked out from their jobs today (August 22) and tomorrow (August 23) in a dispute over pay, working conditions and more.
But the airline has said it will be able to run its "full schedule of flights", however it also warned passengers may seem some delays.
READ MORE: Ryanair to cut hundreds of jobs because staff 'aren't needed'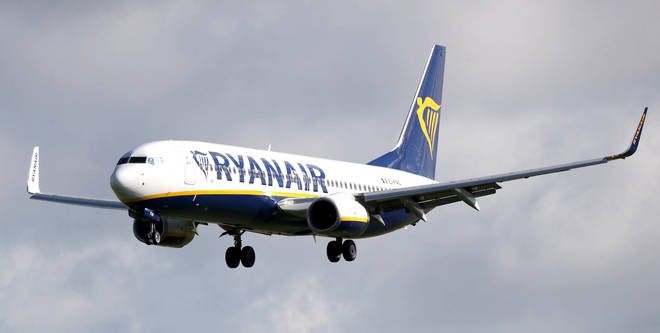 What flights are cancelled?
Ryanair said it would inform passengers of any cancellations or changes to their flights by email or text message.
A spokesperson said: "If you have not received any SMS or email from us, your flight is scheduled to operate."
If you are worried about your flight over the next two days, you can also check its website to see the status of your trip.
Apparently, the airline has drafted in pilots from all over Europe to fill in during strike action to make sure minimal disruption.
Is there another strike?
Another 48-hour strike is planned in early September which could also cause chaos just in time for the end of the school summer holidays.
The walkout will start from 00.01am on September 2 and last until 11.59pm on September 4.
What are the strikes about?
The pilots are striking over pay and benefits after asking for changes to pensions, maternity benefits and insurance.
They are also calling on the airline to "harmonise pay across the UK in a fair, transparent, and consistent structure".
A Ryanair spokesperson has since said: "BALPA who represent a small number of highly paid UK pilots should not be disrupting the return holiday flights of UK families later this week when Ryanair Captains already earn £180,000 p.a and are now seeking unjustified pay increases of between 65% to 121%."