Pink sings Greatest Showman 'A Million Dreams' with daughter Willow, 7
24 October 2018, 16:20 | Updated: 24 October 2018, 16:23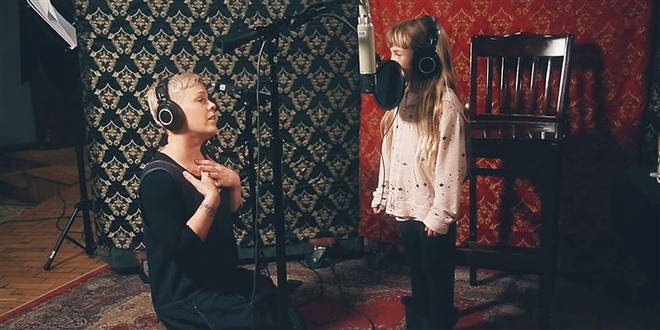 Pink has released a video of her teaming up with her daughter Willow for an adorable cover for the new Greatest Showman soundtrack.
Pink and her daughter Willow have released a magical cover of A Million Dreams in a brand new video.
The "What About Us" singer, 39, and her little girl, 7, are seen singing in a studio to perform a cover for "The Greatest Showman — Reimagined."
The hit film, released in 2017, stars Hugh Jackman and Michelle Williams and shows how showman P.T. Barnum created the Barnum & Bailey Circus.
Following the success of the soundtrack, the new all-star album will see a string of singers lend their vocals for covers of tracks from the film.
In a new behind-the-scenes video, Pink takes on Hugh Jackman's vocals in 'A Million Dreams,' while her daughter Willow lends her adorable vocals.
Read more: Greatest Showman star Sam Humphreys in critical condition
Pink is ever the proud mother as she is seen gushing over her daughter, giving her encouragement with two thumbs up.
Speaking of how much the movie means to her and her daughter, Pink explains: "I grew up listening to 'Annie,' and no one has done this for me, for my heart since I was a little girl.
"And to have her finally have something like this ... You made our favorite movie ever."