A special Brexit 50p coin is expected for release
29 October 2018, 16:07 | Updated: 29 October 2018, 16:53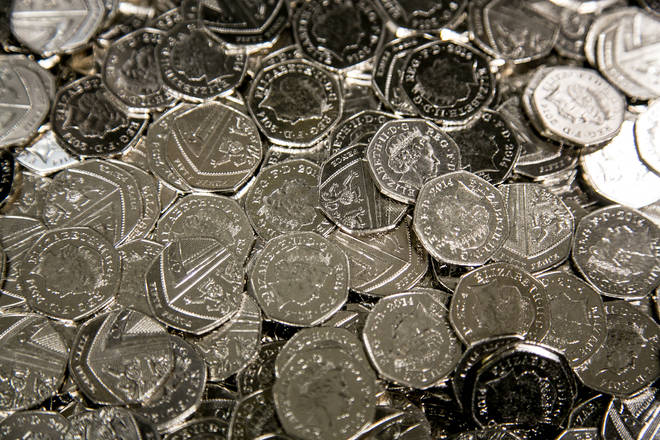 Chancellor Philip Hammond is to announce a commemorative coin to mark the UK's departure from the European Union.
Plans for the new 50p coin are believed to be announced under the government annual budget announcement.
It will be the third 50p coin to have been struck to recognise Britain's relationship with the European Union.
A 50p coin was issued in 1973 to celebrate the UK joining the EU, and another was put into circulation in 1997 when the UK held the presidency of the Union.
Read more: New Paddington coin in circulation: Everything you need to know
Until the announcement is officially made, it's unclear when the new 50p will come into circulation, although it is highly likely it will be prior to Brexit coming into action by March 2019.