The Beast from the East is back! Brits warned of month of snow and BLIZZARDS... starting from Monday
16 November 2018, 14:17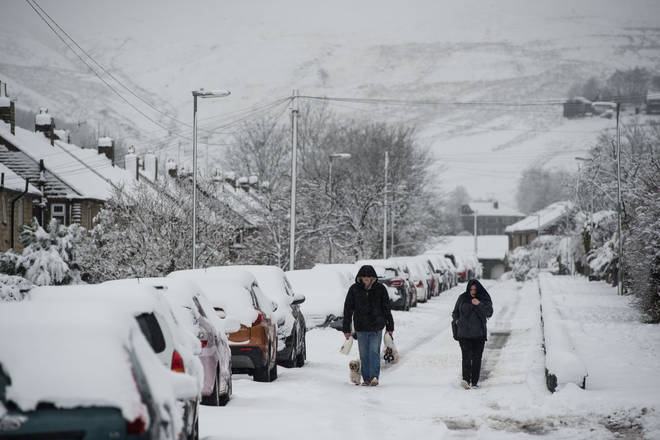 Plunging temperatures are expected to sweep in from Russia from Monday onwards - and stick around until January.
Britain has been warned of plunging temperatures of -5C and snow NEXT WEEK… and blizzards could last until 2019.
The Met Office claims that despite this weekend promising balmy temperatures, it will be a different story next week, and the UK might be covered in the white stuff until January.
While it's good news for people dreaming of a white Christmas, it's sure to cause chaos on the roads, and is likely to cripple public transport.
Schools could also be affected.
Easterly winds are due to bring a bitterly cold freeze from Monday, as ANOTHER Beast from the East prepares to blast the UK with very low temperatures, just months after we experienced a rare White March thanks to Siberian flurries making their way across the North Sea.
The temperature drop will be appear even more extreme after we enjoyed a warm midweek of around 17C.
John Hammond, chief meteorologist for Weathertrending said: "This week's balmy southerly winds are set to be replaced by chilly easterlies by early next week - more like Moscow than the Med."
And the Met Office are predicting similar conditions, predicting a deep freeze throughout December and into 2019.
The Met Office warns: "With more generally colder temperatures, there will be an increased chance of snow, particularly for northern hills, during spells of more unsettled weather."