Why will Camilla be crowned 'Queen' and not 'Queen Consort' at the King's coronation?
6 May 2023, 12:23
Is Camilla Queen or Queen consort? The royal's new title explained on coronation day...
King Charles has been crowned this weekend at his coronation ceremony alongside wife Queen Camilla.
But the ceremony at Westminster Abbey - led by the Archbishop of Canterbury - isn't just for the King, as Camilla has now received the title of Queen.
The official invitations sent to 2,000 guests earlier this year revealed marking the transition from 'Queen Consort'.
But is Camilla Queen or Queen Consort and what does that mean? Here's what you need to know…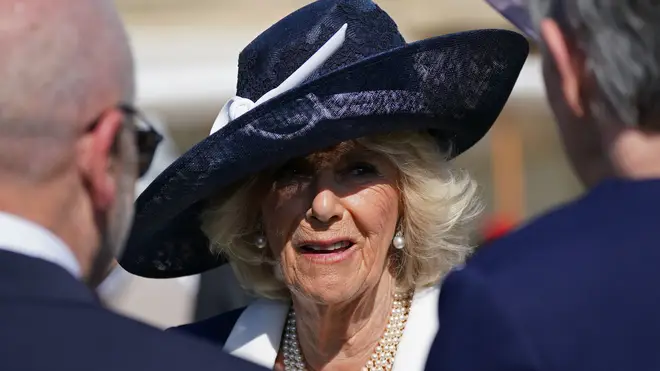 Is Camilla Queen or Queen Consort?
Camilla will now officially go by Queen, according to Buckingham Palace.
A royal source told the BBC that in the first few months of the new reign it made sense to use Queen so as to avoid confusion with the late Queen Elizabeth.
During the coronation, on 6th May, she will be crowned alongside the King and after that be referred to as Queen.
While the wife of the King would usually be known as 'Princess Consort', the late Queen hoped that Camilla would take the Queen title and that the public would support it.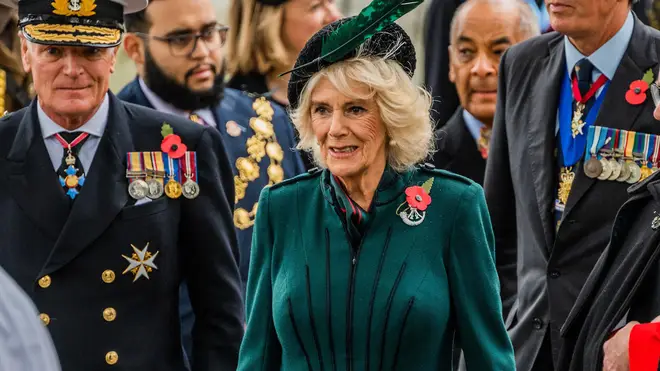 She said before she passed away: "When, in the fullness of time, my son Charles becomes King, I know you will give him and his wife Camilla the same support that you have given me.
"It is my sincere wish that, when that time comes, Camilla will be known as Queen Consort as she continues her own loyal service."
What is the difference between a Queen and a consort?
The Queen Consort is the reigning king's wife, their role is defined by marriage and is more symbolic.
Meanwhile, the Queen is usually the official ruler of the UK.
Can the Queen consort ever become queen?
Since the throne can only be inherited, the spouse of a monarch can't become a monarch themselves.
When Prince William becomes King, Princess Catherine will become Queen. Camilla would probably retain her title and will continue to support the new king and queen.
Meanwhile, at the King's coronation, Camilla will wear a modified version of Queen Mary's crown from her 1911 coronation.
The headpiece will be set with a different diamond to its original and it will be the first time a Queen Consort crown has been recycled.