Cyber-related sex crimes against children up to almost one every hour
25 June 2019, 10:31 | Updated: 25 June 2019, 11:15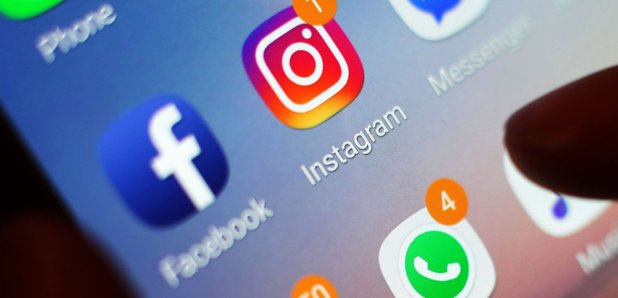 A charity has revealed a record number of children have been targeted online by sex offenders in the past year.
Data from the NSPCC revealed a total of 8,224 child sexual offences with an online element were logged by police between April 2018 and March 2019.
The NSPCC said the figure equated to an average of 22 crimes being recorded by officers every day.
In the North East the number of children being targeted has gone up from 150 to 1,008 in the last four years.
The figures were revealed as the Home Secretary announced a new cross-Government strategy to tackle all forms of child sexual exploitation and abuse.
The NSPCC called on the country's next Prime Minister to take action in prioritising online safety and bring in laws to protect against abuse.
Chief executive of the NSPCC, Peter Wanless, said: "Behind each offence is a child suffering at the hands of sex offenders and, worryingly, we know these figures are the tip of the iceberg.
"Far too many children are drowning in a sea of online threats so it's now time for the next prime minister, whoever he may be, to cast out the life jacket.
"He must hold his nerve and introduce an independent regulator to protect children from the risks of abuse and harmful content."
Anne Longfield, the Children's Commissioner for England, said the figures showed the "urgent need for robust safety measures to protect vulnerable children from harm".
"There must be no back-sliding from next prime minister," she added.
"He must show he is prepared to stand up to the tech giants and introduce a statutory duty of care as quickly as possible."
In 2018/19, for offences where victims' ages were recorded, the youngest were under one-year-old, the NSPCC said.
There were 185 offences committed against children aged 10 and under, while 13 was the most common age of a victim.
The NSPCC said it feared the figures may not reveal the true extent of offending due to potential under-recording and wide logging variations across forces.
The Government is currently consulting on potential measures to improve online safety, particularly for children and other vulnerable groups.