Police clampdown on illegal weapons sold online
24 June 2019, 12:17 | Updated: 24 June 2019, 12:19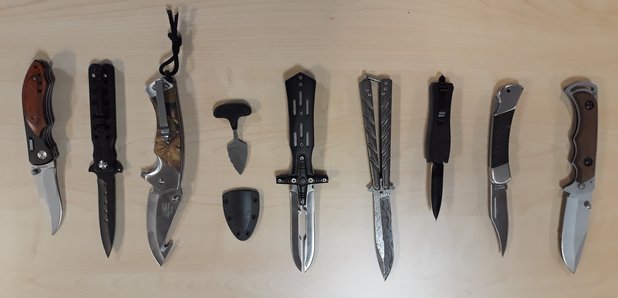 An operation is underway to intercept illegal weapons bought online as they are sent through the post.
As part of the clampdown, which is made up of officers from the three police forces of Northumbria, Durham and Cleveland, has been carrying out disruption activity to seize weapons illegally bought online.
Working alongside the Border Force Agency, parcels being delivered into the UK are being intercepted and seized from depots.
Earlier this month, officers intercepted a package containing a knife which a 35-year-old male living in Berwick had ordered from China. They later visited his home where they found a haul of other knives, which were then seized.
A representative from NERSOU's Disruption Team said: "By working with our partners we can ensure a joined up approach to making sure that prohibited weapons are prevented from reaching our communities.
"Please do not be naïve and think that because something is for sale online, that it is legal to have. Having a weapon in your possession is a very serious offence, one that police and the justice system will not take lightly.
"If you know someone who is carrying a knife or other prohibited weapon in public, we would encourage you to report your concerns to the police or Crimestoppers and your information will be acted on."
Crimestoppers can be contacted anonymously on 0800 555 111.