Police Highlight Missing Persons Work
4 January 2019, 09:41 | Updated: 4 January 2019, 09:43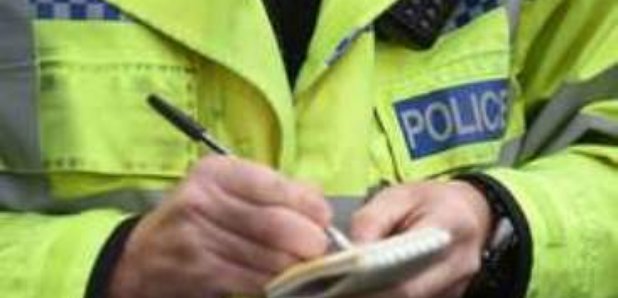 More than 3,700 people were reported missing in Cumbria in 2018.
The county's police are highlighting the work they do to find them.
Just over three quarters of missing people were located within a day.
Tactics officer use include monitoring social media usage and call histories.
Detective Superintendent Furzana Nazir said: "The priority with any missing person is to locate them safe and well as quickly as possible. There is no standard response to a missing person investigation, each case reported is assessed and responded to in accordance with the level of risk to the individual. This will depend on a variety of factors including age, vulnerability, physical or mental health conditions, time elapsed since last seen, circumstances of disappearance, whether the person has been missing before and previous behaviour whilst missing.
"Initially police enquiries include speaking to friends and family, checking with known associates and local contacts and may progress to financial enquiries with banks or lenders, telephone billing, call history, internet and social media usage or anything that might assist in tracing the missing person. For higher risk cases additional resources may be assigned to help find a person that needs immediate help. Overt enquiries conducted with specialist search teams and resources, including dogs and air support, may be utilised to search large areas of the county. We also work closely with partner agencies including the Coastguard and the numerous local Mountain Rescue teams.
"Appeals to the public for information and enquires which we would class as 'unseen policing' are also conducted when necessary. The unseen work, such as financial or telecom enquires, can be crucial in providing officers with the best information to help locate missing people.
"There are many reasons why a person may go missing and this is why we work closely with our trusted partner agencies to get appropriate support for those individuals when found. Every child that goes missing is subject of an automatic referral to Children's Services, likewise vulnerable adults are subject to a referral to Adult's Services. These referrals are crucial in joining up assistance for those most vulnerable. Help and support will be offered in order to ensure an individual can address why they had gone missing and prevent doing so in the future."
Efforts by police led to 76 per cent of missing people in 2018 being located within 24 hours. A pivotal factor in a person being found safely and quickly is early reporting an individual missing when concern grows.
Detective Superintendent Nazir added: "It is crucial that if you have concern for a loved one, a friend or an associate that you report it to police as early as you can so we can conduct the necessary enquiries to ensure the safety of an individual. Fortunately it is very rare that a missing person reported will be found to be a victim of a serious crime, however they may be exposing themselves to danger. Some missing persons may not be in possession of necessary medication. I would urge anyone who has concerns for a person to get in touch and we will do all we can to find them safe and well."
Police and Crime Commissioner for Cumbria Peter McCall said: "I think most members of the public will be surprised at the number of missing person cases and the police time spent on them. Missing person investigations are a common part of many officers' day to day tasks, are resource intensive but of course, essential.

"Every missing person's case is different and this variety of circumstances surrounding a missing person investigation often means multiple agencies working together within a tight time frame. This is critical work for the protection of our local communities and residents of Cumbria, we can all help by alerting the police if we have concerns for a missing person. Early reporting and passing any information regarding missing persons to the police, enables a greater and quicker chance of them being found safely."