Man falsely accused of 'Ice Cream Wars' murders dies
26 June 2019, 07:05 | Updated: 26 June 2019, 07:07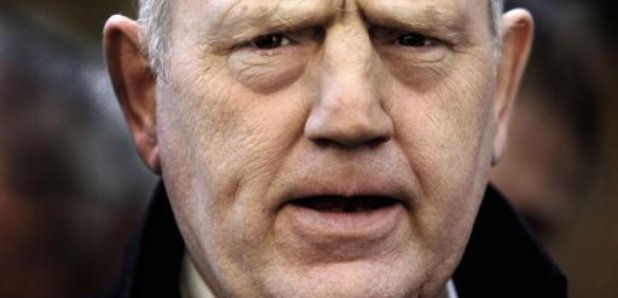 A man falsely accused of a notorious gangland murder of a family in Glasgow has been found dead at his home in Dunoon.
Thomas 'TC' Campbell's body was discovered near Loch Eck on Monday - and his death's being treated as unexplained.
He spent almost 20 years in jail for killing six people in a turf war over ice cream vans selling drugs in the city in the '80s, before being freed on appeal in 2004.
Aamer Anwar, Campbell's appeal lawyer, told Heart: "I'm heartbroken at the news of Tommy's death.
"The Ice Cream Wars case was a monument to the barbaric failures of a justice system which incarcerated two innocent men for the murder of six members of the Doyle family, but TC represented the inherent ability of the human spirit to fight for freedom and overcome injustice.
"As a young lawyer at the start of my career it was an honour to be asked by TC to take on his appeal. I still remember the day he walked into my office, with a glint in his eye, a cheeky smile, and he was a giant of a man, who despite being imprisoned, refused to give up, fighting the judiciary and a corrupt police force.
"In 2004 I stood on the steps of the Appeal court and I said that: 'After 20 years of hunger strikes, 16 years in prison, breakouts, demonstrations, political pressure, solitary isolation, prison beatings and legal fight after legal fight Tommy Campbell is finally free'.
"For Tommy his struggle was so much more than just about him, it was about the pursuit of justice for the Doyle family.
"I hope now that TC is truly free and can be at peace. What makes me sad is that this man who had his life taken from him never received the recognition and apology he deserved."