Ross and Rachel were never meant to go on a break in Friends
28 September 2018, 12:25 | Updated: 28 September 2018, 12:27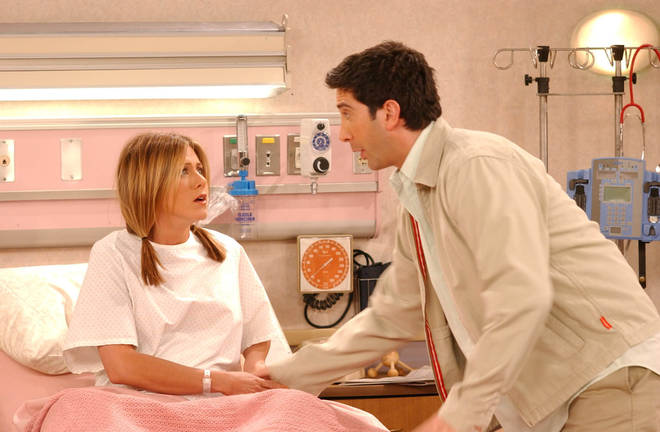 The most iconic TV couple argument in history has to be Ross and Rachel's "We were on a break!" scene, so fans will be surprised to find that their break was never planned.
"WE WERE ON A BREAK"
It's hard to imagine many times have Friends fans across the world recreated that iconic Ross Geller (played by David Schwimmer) line from the most iconic sitcom of the 90s, Friends.
But a huge revelation from the show's executive producer and director Kevin S. Bright will leave Friends devotee's gobsmacked.
He revealed to Metro that Ross and Rachel Green (played by Jennifer Aniston) were never never meant to go on a break until writers Marta Kauffman and David Crane changed their minds.
He said: "I would say initially when [Ross and Rachel] was planned it wasn't planned that way, that came a little bit later,' he told us. 'It allowed us to have fun with the show and give people something to root for"
"We were well aware the audience wanted to keep them together but everything that was keeping them apart – we realised when we got them together when the first kiss happened we go, 'Wow, the air has kind of gone out of the balloon.' There wasn't that sexual tension anymore.
'I thought what Marta and David did, which was such a brilliant and brave move with their relationship, as soon as everyone got their wish the wish was taken away. It made it so much better when they did get together."
Thank goodness she got off the plane!