Seann Walsh and Katya Jones joked about shooting a 'sexy calendar' before kiss-gate
17 October 2018, 10:53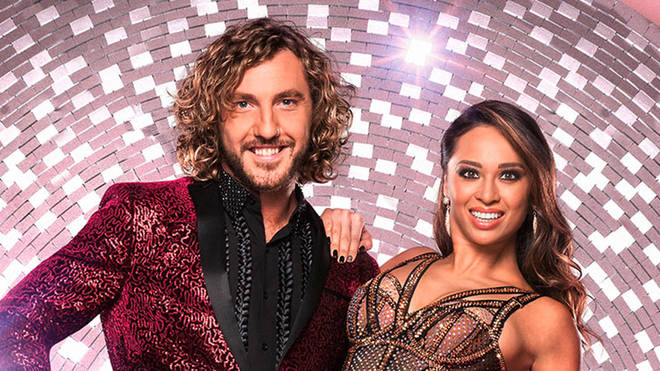 In a recent interview Seann Walsh joked about getting 'topless' for a racy calendar shoot with his Strictly Come Dancing partner, Katya Jones.
It has emerged that the flirtations between Seann Walsh and his Strictly Come Dancing partner Katya Walsh started before they were spotted kissing in the street.
In an interview with the Daily Star which happened before the scandal emerged the pair made cheeky jokes about shooting a 'sexy calendar' and even selling duvet covers and phone cases with their photos on.
Read more: Strictly's Seann Walsh and Katya Jones had a specialist choreographer to help them avoid elimination
Seann quipped: "Every year someone brings out a calendar after being on the show."
"I think Katya and I should do a really sexy DreamCurls duvet set. I will get my top off. Katya can keep her clothes on. But I can be lying topless in tight shorts beside her as a duvet cover."
"We can do lots of things. I'd love a calendar. Or we can be screen savers or on phone cases."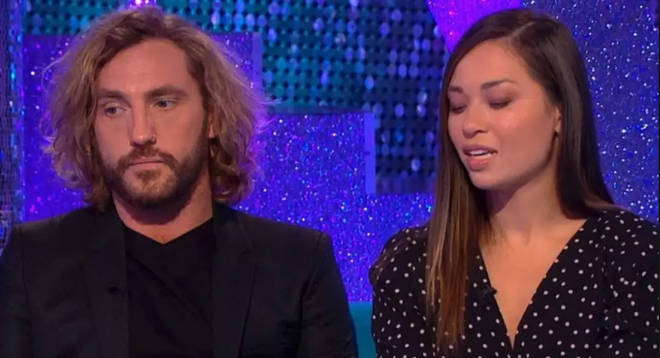 Comedian Seann Walsh, 32, and Katya Jones, 29, caused a media storm in recent weeks after they were photographed kissing passionately after one of their Strictly Come Dancing rehearsals.
Seann has since been publicly dumped by his girlfriend Rebecca Humphries and Katya Jones' dancer husband Neil Jones is apparently 'furious' that the pair remained in the competition after being marked well by judges for their Charleston routine.
Both have since apologised for their actions and branded them a 'drunk mistake'.