Big Fire At Historic Forest
29 April 2019, 10:31 | Updated: 29 April 2019, 14:26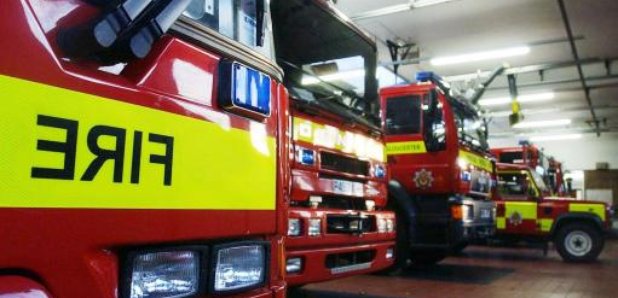 Firefighters have spent the night battling a large fire which broke out in Ashdown Forest in East Sussex last night.
Update from East Sussex Fire:
At 10:00 this morning, firefighters left the scene. Firefighters will re-attend the scene during the day for re-inspection.
Andrew Gausden (Incident Commander) said: "We received numerous calls at 9:30 last night from members of the public and the police regarding a fire in the Ashdown Forest. The fire took hold quickly and was significant with approximately 15 hectares alight in a valley area behind the back of Duddleswell.
It is always challenging with forest fires in gaining access. We used off road vehicles (5 Land Rovers) and received assistance from Kent Fire and Rescue who brought in their all-terrain vehicles to help access the scene.
We do not know the cause of the fire yet. We are working closely with Sussex Police and the Ashdown Forest Rangers to investigate the cause. We are not looking at it being a deliberate fire at this time. Investigations will take place over the next few days.
We would like to thank West Sussex Fire & Rescue, Kent Fire & Rescue, Ashdown Forest Rangers and Sussex Police for their assistance with this incident."
(Picture from Burwash Fire Station Twitter)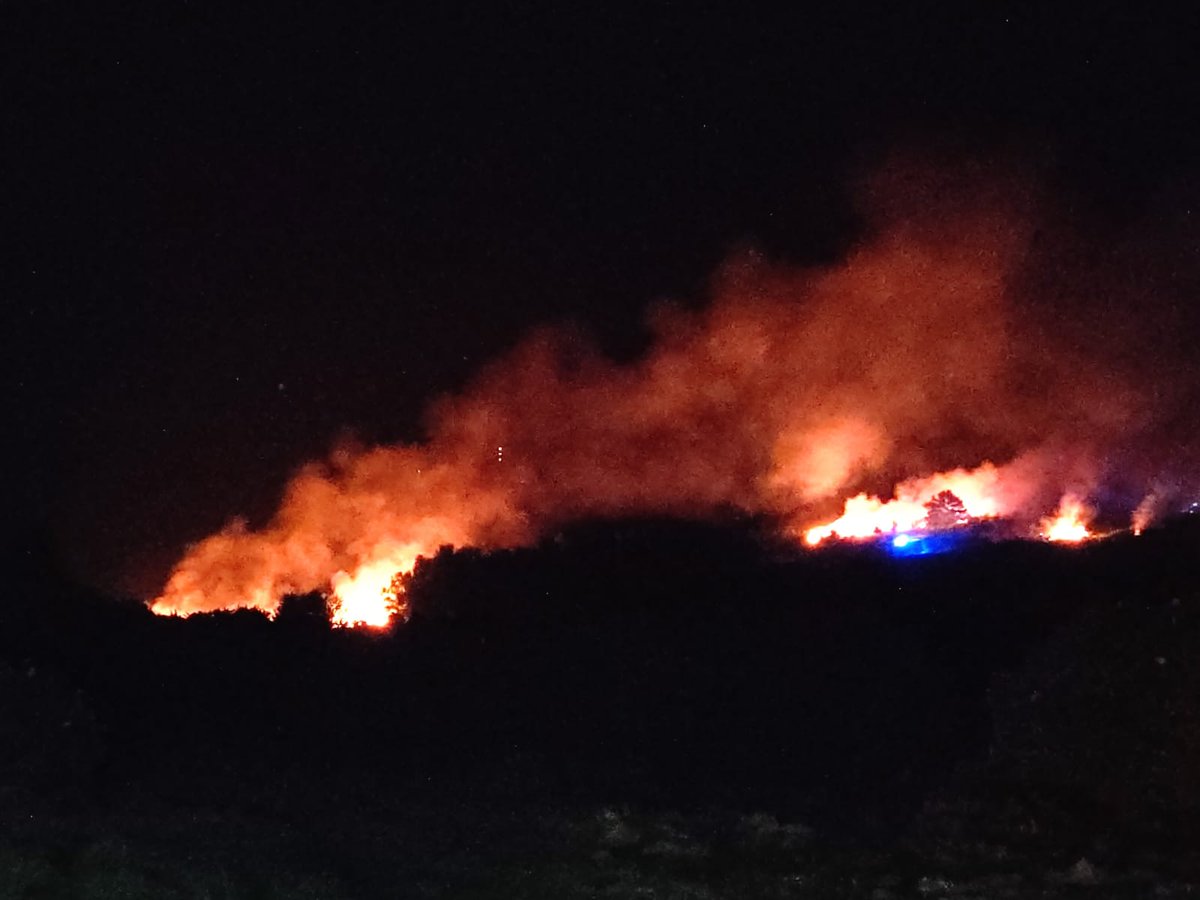 East Sussex Fire and Rescue Service was called just after 9.30pm to tackle the blaze covering six hectares (14 acres) of the forest, which inspired the Hundred Acre Wood in AA Milne's Winnie-The-Pooh.
Six fire crews along with firefighters from Kent and West Sussex helped tackle the flames which tore through the undergrowth in the High Weald Area of Outstanding Natural Beauty.
Though the fire has been kept under control, crews are expected to remain there for most of Monday morning.
The forest was the inspiration for the Hundred Acre Wood, the fictional home of Milne's Pooh bear in a series of children's classics.
The blaze is not thought to have been started deliberately.
A similar incident occurred back in February when Ashdown Forest caught fire amid unseasonably dry conditions.
AA Milne's country home at Cotchford Farm, Hartfield, was located just north of the forest.