South Downs Appeal Hits target
4 April 2019, 12:48 | Updated: 4 April 2019, 12:51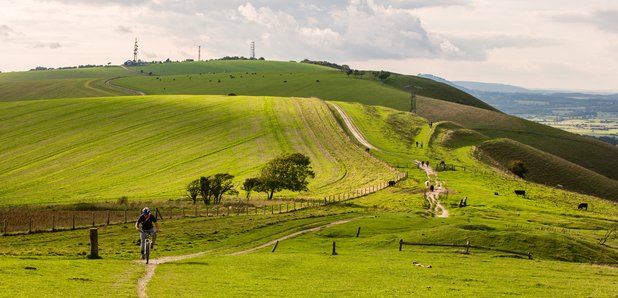 A campaign to raise money for vital improvements to the 100 mile South Downs Way national trail has hit its £120,000 target.
The public, community groups, local businesses and donors have all rallied round to raise the sum in just over a year to ensure vital improvements are made to the 100-mile route, which runs between Eastbourne and Winchester and is used by millions of people every year.
Now the South Downs National Park Trust, the charity co-ordinating the Mend Our Way fundraising campaign, is extending a massive 'thank you' to all the people who have made it possible.
The Mend Our Way appeal is part of the national 'Make a Million' initiative, which is run by the British Mountaineering Council (BMC) and seeks to raise £1m for some of the UK's most treasured trails.
Work is already under way to mend sections of the trail that were in desperate need of refurbishment, with a section at Plumpton transformed from a muddy, water-logged track into a brand-new, weather-resistant path. Work to fix other broken sections will take place later this year.