Three Jailed For Part In Drugs Supply
16 May 2019, 12:42 | Updated: 16 May 2019, 12:50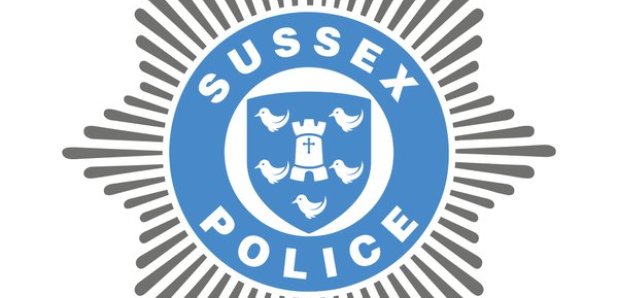 A man who played a leading role in the supply of cocaine across West Sussex has been jailed.
Aldo Oringa was linked by investigating officers to the transportation of cocaine across the area. He and two other accomplices have been sentenced to a total of 26 years.
Officers stopped and searched two cars as part of a joint proactive investigation between Sussex and Metropolitan Police, in June and July 2017 in the Bolney and Horsham areas.
Nearly 1.25 kilos of cocaine - with an estimated street value between £105,000 and £130,000 - and £2,000 were seized.
Elliot Best, 21, of Windsor Drive, Rustington, Donna Faulkner, 48, of Bluebell Drive, Littlehampton and Ingrid Edwards, 28, of Northumberland Park, Erith, London were arrested.
The West Sussex Community Investigation Team then started a lengthy investigation and discovered a phone number Best, Faulkner and Edwards all had in common. This number belonged to Aldo Oringa, 33, of Romsey Road, Winchester who, it transpires, was travelling in convoy with the vehicles previously stopped by officers.
A search warrant of Oringa's property was later conducted in Eastbourne on October 6, 2017 by the Sussex Serious Organised Crime Unit and he was arrested after he attempted to flee from a window at the property. Officers found almost a kilo of high purity cocaine within the property and attempts to discard further amounts of cocaine during his attempt to flee.
Oringa was charged with possession with intent to supply cocaine and remanded in custody during which time he paid another man to say the drugs discovered in the property belonged to him. Police rebutted this claim and Oringa was further charged with perverting the course of justice.
Oringa pleaded not guilty to the charges but was convicted on March 6 following a three-week trial. His sentencing was postponed until after the second trial.
Oringa, Best and Faulkner then appeared at Hove Crown Court on April 24 charged with conspiracy to supply cocaine, and following a three-week trial the trio were found guilty. Edwards failed to appear and is currently wanted on warrant.
Oringa was given a 19-year prison sentence for possession with intent to supply cocaine, conspiracy to supply cocaine and for perverting the course of justice to run concurrently.
Faulkner was sentenced to four years in prison for conspiracy to supply cocaine and Best was sentenced to three years for the same charge.
Tina Hanson, 50, from Felpham was charged with conspiracy to supply cocaine and was acquitted following the trial.
Detective Inspector Alan Pack of the Community Investigations Team said: "We are dedicated to disrupting organised crime groups and those who try to distribute dangerous drugs across our communities.
"The sentence issued to the three defendants has been very much welcomed and has seen justice served.
"This amount of class A drug could have had a detrimental effect on the wider community and we are pleased this has been taken off the streets."